There're no doubts, the beautiful Asturian landscapes have caught my heart since the first moment. The majestic limestone rock shoots up into the sky, the verdant hills, the ancient villages with a strong history of sheep-herding. There are so many reminiscences of different times. Nevertheless, in Picos de Europa, everything remains untouched, and dazzlingly welcome us.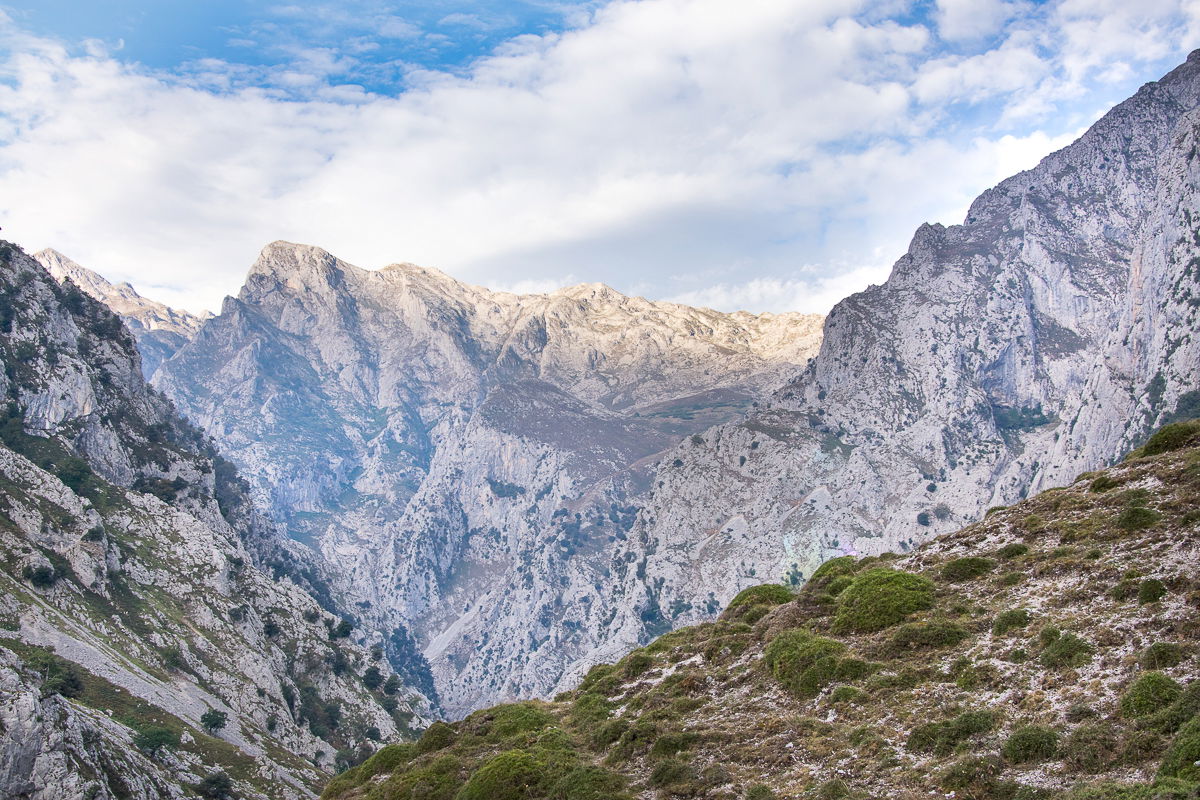 I have visited the region twice. On my first visit, the sun was shining through the towering stone giants, and the verdant hills were glorious against the blue sky. On my second visit, on the other hand, Mother Nature presented us with gentle and refreshing raindrops! I must say, the mountain was even more beautiful.
I'm a breathtaking views catcher and, of course, Picos de Europa is a must-go. It's a perfect place for rejuvenating days, far away from the hustle and bustle of the city. There are so many secrets to discover, so many friends to meet (yes, the animals are really friendly!), so many picturesque landscapes and everything will leave us completely speechless.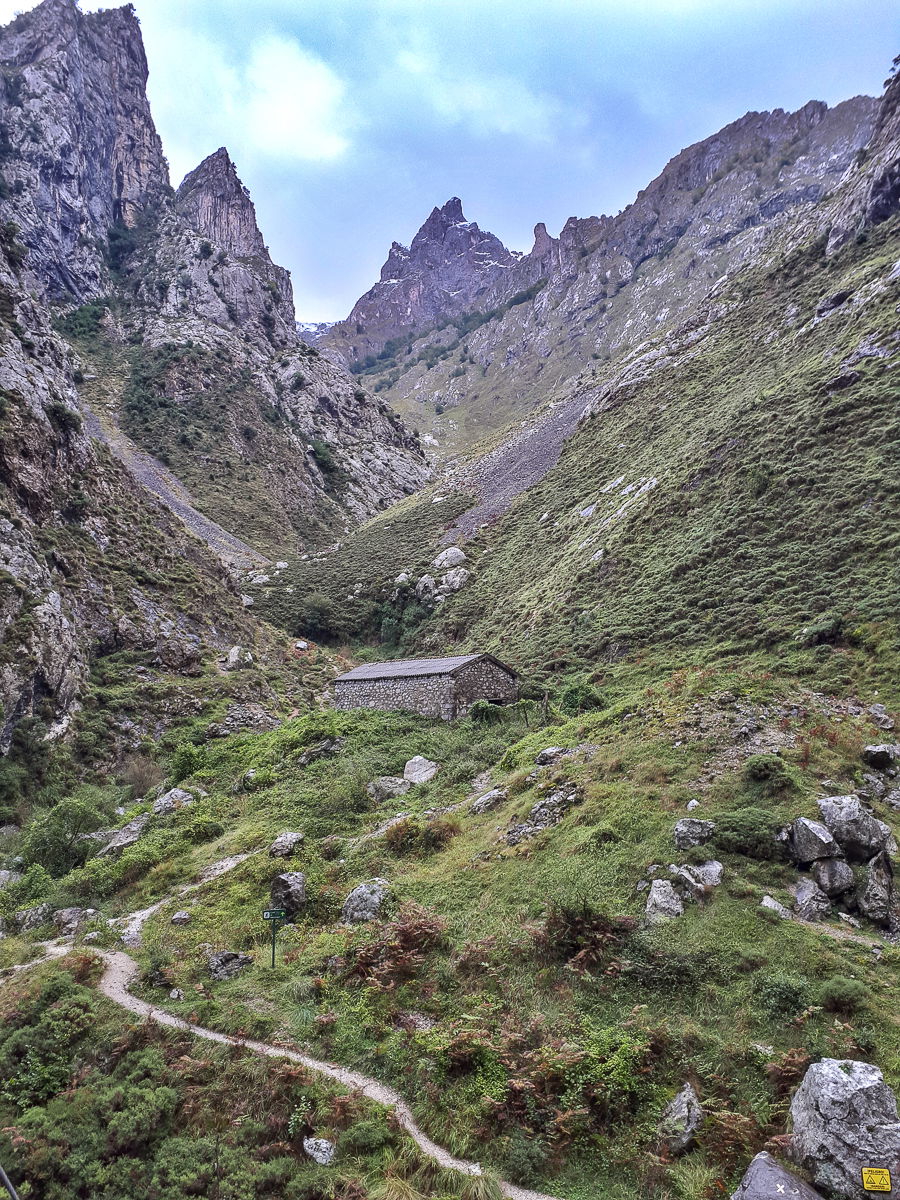 Ruta del Cares is one of the most famous trails in the region (and you one of my favorites!). The Cares Gorge was magnificently sculpted and we are always accompanied by the sound of the Cares River. When the cool breeze touches our skin and we take a deep breath, we feel the brisk air fill our lungs, and a warm feeling inside our heart. It's peaceful and relaxing. We keep moving forward, towards Caín, where we find a refugee with a small number of restaurants and shops. It's time to relax and relish a tasty moment, with the delicious delicacies of the region: different kinds of cheese, sausages, cured meat, cider. Let me tell you something, tasting the cider is a true adventure!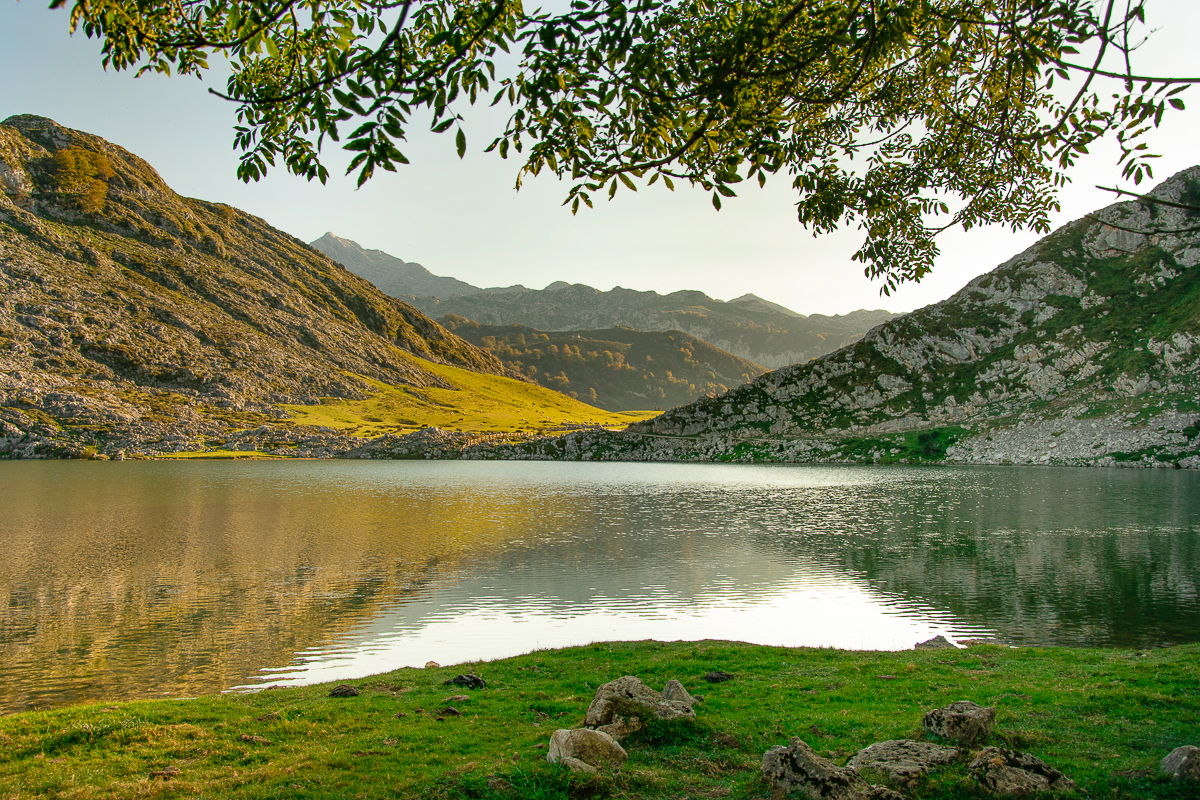 In Covadonga, I felt completely overwhelmed by the stunning glacial lakes of Enol and Ercina. I could sit there for hours, feeling the pulse of nature around me.
Picos de Europa National Park was the first National Park in Spain and it was declared a Biosphere Reserve in 2003 by UNESCO. The lovely scenery that surrounds us is a true treasure and an adventure of a lifetime.