Travelling to Italy is always a good idea. This country has so many opportunities to spend a good time, make unforgettable memories, and discover ancient secrets. If you're thinking about visiting Northern Italy, there are some places which should be on your list: Milan, Verona, Dolomites, and Venice.

Check out what stood out in these places during my last visit.
Day 1: Milan, Lombardy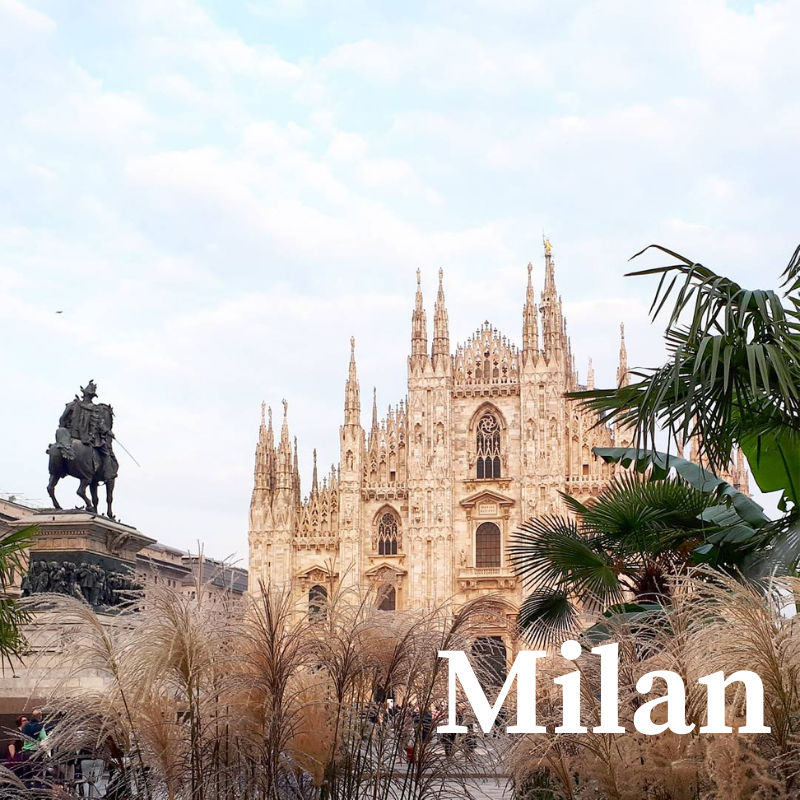 It's day 1, the destination? Milan. Milan is the capital of fashion, shopping, outstanding architecture, art, and so much more. Curious? I believe so.
If you're keen on fashion and shopping, maybe you're going to spend more than one day strolling around the city. Personally, what stands out in Milan is the monumental cathedral: the Duomo di Milano. The cathedral is located right in the heart of the city. It's a great starting point to discover the city. The construction took nearly 500 years, and it's a pleasure to our eyes admiring the beautiful facade. You can climb up to the rooftop, where you have a stunning view of the city.
Galleria Vittorio Emanuelle II, Sforza Castle, and Santa Maria Delle Grazie Church are other places you should consider during your visit.
Day 2: Verona, Veneto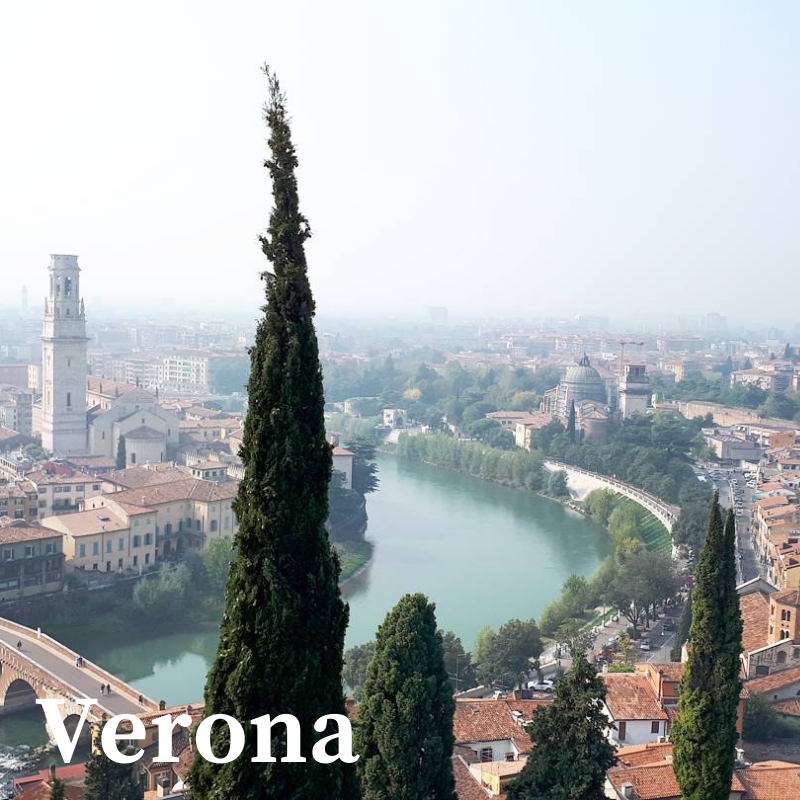 Verona is, undoubtedly, the city of love! It's a UNESCO World Heritage City, is the home of Romeo and Juliet, Shakespeare's legendary love story. Every corner brings a secret: romantic piazzas, ancient Roman ruins, fascinating museums, splendid gardens, and so on. My advice? Leave no stone unturned.
"Verona Card" is the key to having access to some places and saving money, as well. Verona Card gives admission to places such as Arena, Juliet's House, Castelvecchio, Museo Archeologico, Teatro Romano, and others.
One last tip: make sure you visit Juliet's house early in the morning to find this place almost empty.
Day 3: Lago di Braies, Trentino Alto Adige - South Tyrol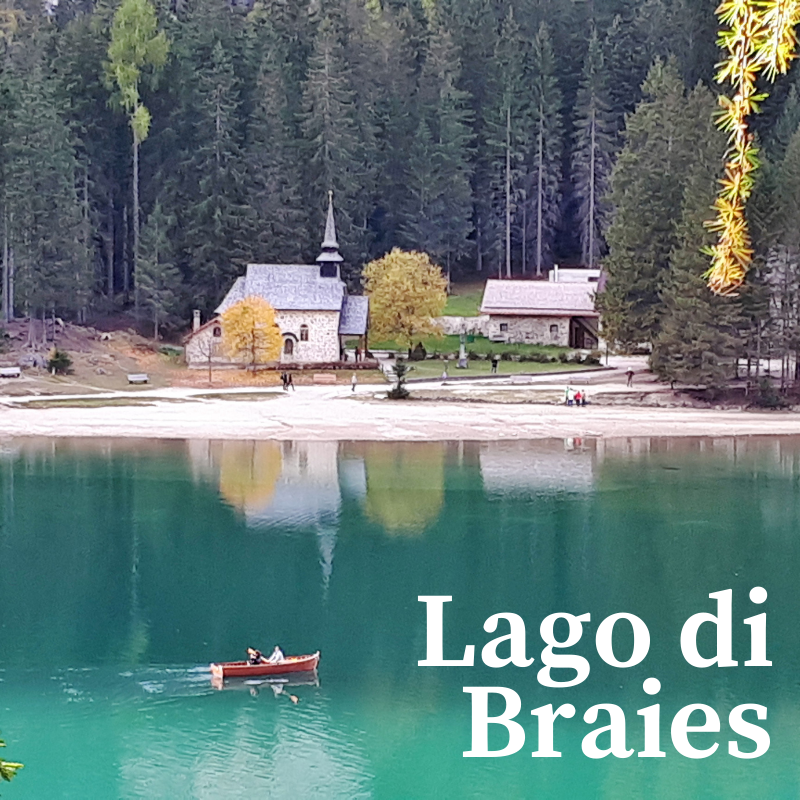 Lago di Braies is one of the most beautiful lakes in Italy. Also called Pragser Wildsee is part of Fanes-Sennes-Prags Nature Park.
Lago di Braies is the pearl of the Dolomites, a photogenic mountain lake, with awe-inspiring scenery for all that are passionate about mountains. As right as rain, this place will touch your heart forever, so please slow down, take your time and leave no stone unturned.
It's possible to explore the area from shore or water, whether you decide to go hiking or rent a rowboat. Choose your favorite and appreciate every minute.
Day 4: Lago di Sorapis, Veneto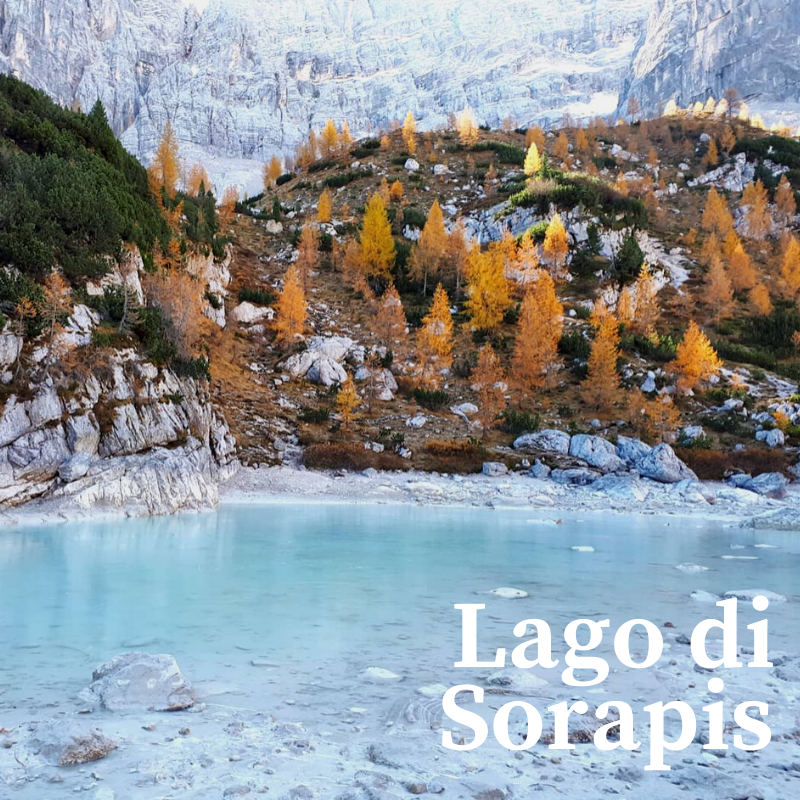 The Italian Dolomites are a treasure for those who are completely passionate about breathtaking landscapes. Nothing can prepare us for the outstanding mountain scenery. Lago di Sorapis is one of its preciousness.
Lago di Sorapis is protected by UNESCO. It's a glacial lake, located at 1925 meters above sea level. The pure water is created by the fine rock dust with the meltwater from the nearby glacier.
The only way to get to Lago di Sorapis is to hike (13 kilometers, round trip). It takes you around 2 or 3 hours to get there. I'm sure you will love every second, you should prepare your heart for a pleasant walk through the woods, while you are amazed by epic landscapes.
Lago di Misurina is relatively close to Lago di Sorapis.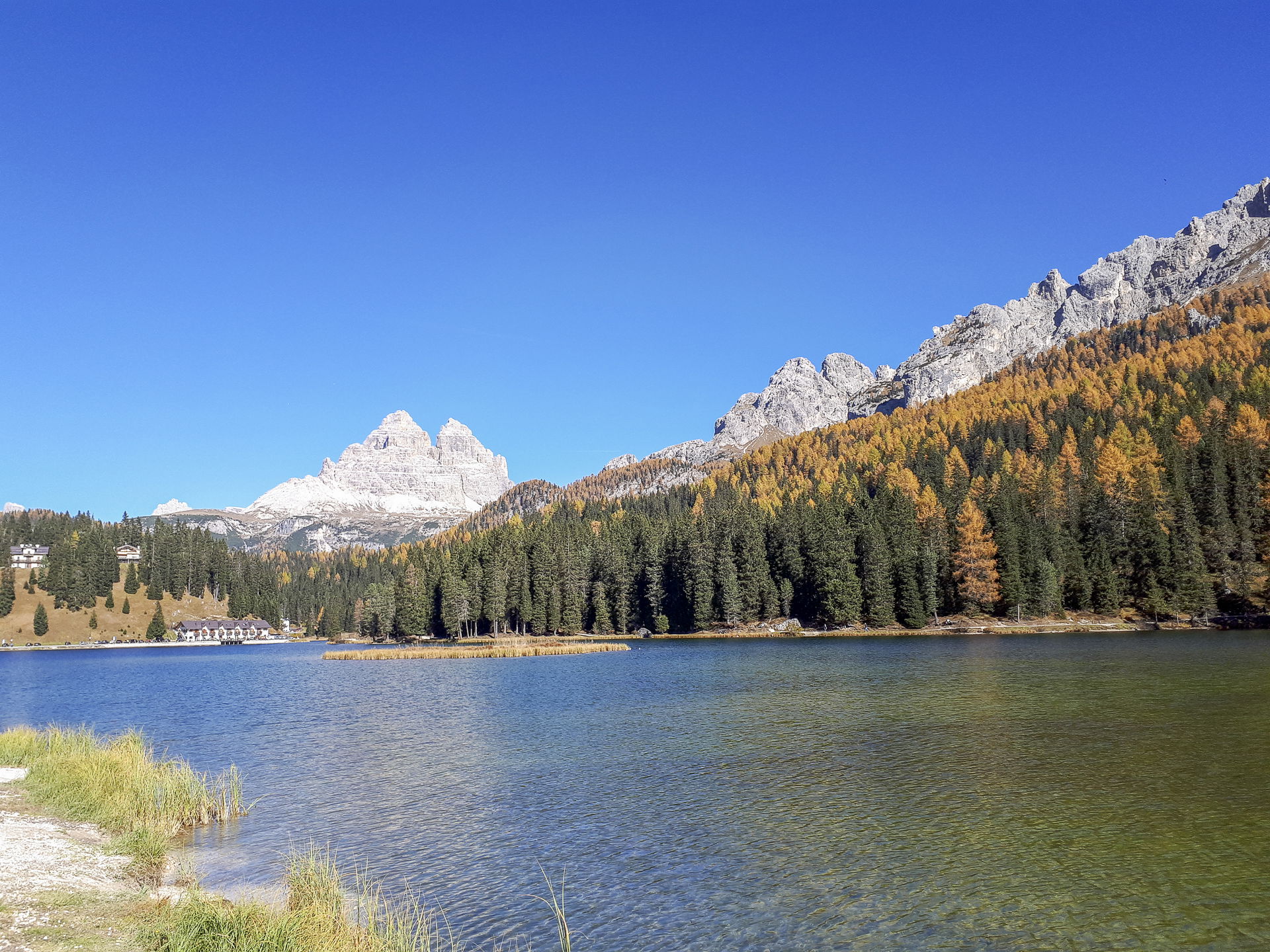 Day 5: Venice, Veneto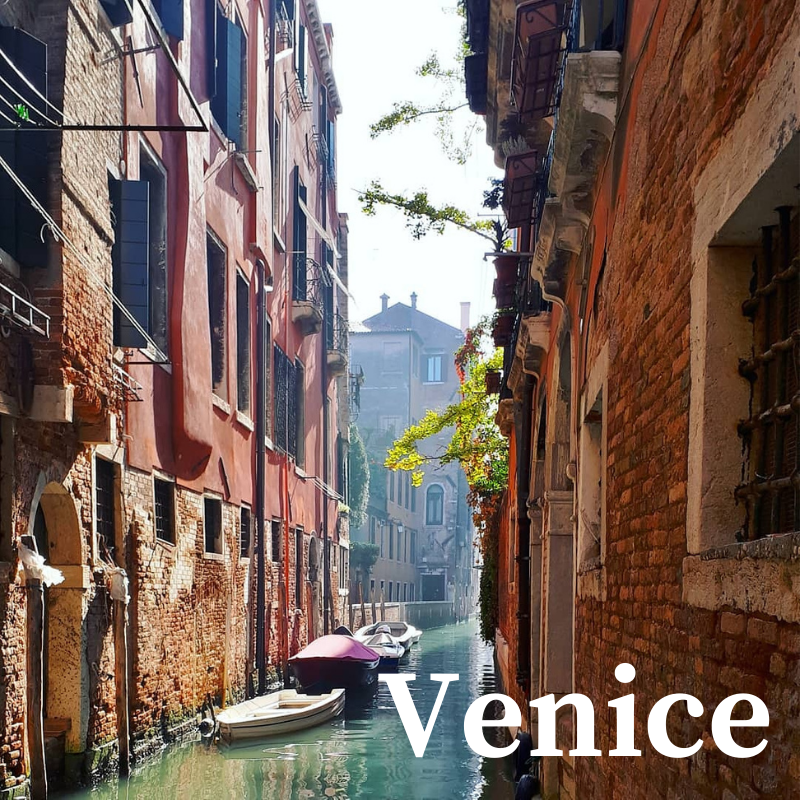 I'm completely in love with Venice. Yes, it's the perfect way to start my description: the canals, the gondolas sliding through the water, the architecture, the adorable narrow streets. Venice has caught my heart from the beginning.
Watching the sun going down in Venice is something out of this world, and it's one of my favorite moments. I couldn't afford the gondola, but I had the opportunity to have a Vaporetto ride through the Grand Canal. The Vaporetto is a water bus, and a cheap way to cross the canals. And this is another experience you can't miss!
I'm sure you have heard so many things about Venice, it has happened to me. In the end, it turned out that none of them could do it justice. No photo can show the authentic Venice: romantic, historic, colorful… simply gorgeous.
Day 6: Burano, Murano and Torcello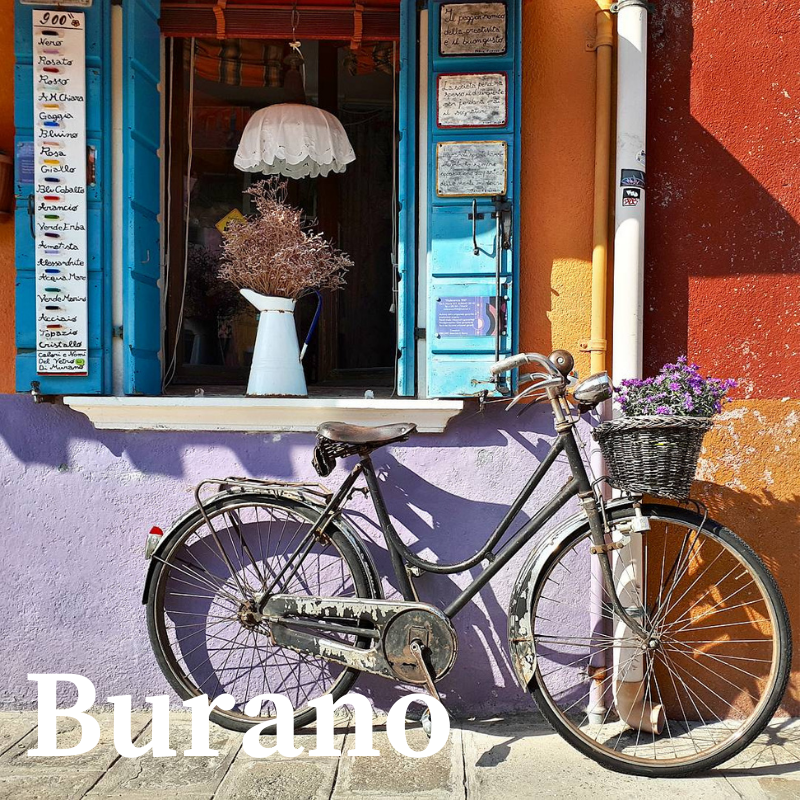 No trip to Venice could be complete without a trip across the lagoon. Get on board a Vaporetto to discover Burano, Murano and Torcello.
Burano is, in my opinion, the pearl of the lagoon: small, colorful, quiet. Burano is a traditional fisherman's village, and it was the fishermen who painted the houses with bright colors to be able to come back home when fog descended on the lagoon. Cool, right?
Murano Is famous for its glass. There are factories where you can watch a glass making demonstration, and you can visit Murano Glass Museum, as well.
Torcello is not as famous as the other islands, but it's located just 5 minutes away from Burano. You should know that Venice began on Torcello, founded here in the early seventh century.
The truth is: there are plenty of reasons to book your next trip right now.