Located in the north of Portugal, in Arcos de Valdevez, Sistelo is an authentic village that represents the best of ancient Portuguese origins, with an outstanding landscape that will catch your heart. Due to all the unique characteristics and splendour, in 2017, Sistelo was the winner of "Seven Wonders of Portugal", in the category of Rural Village.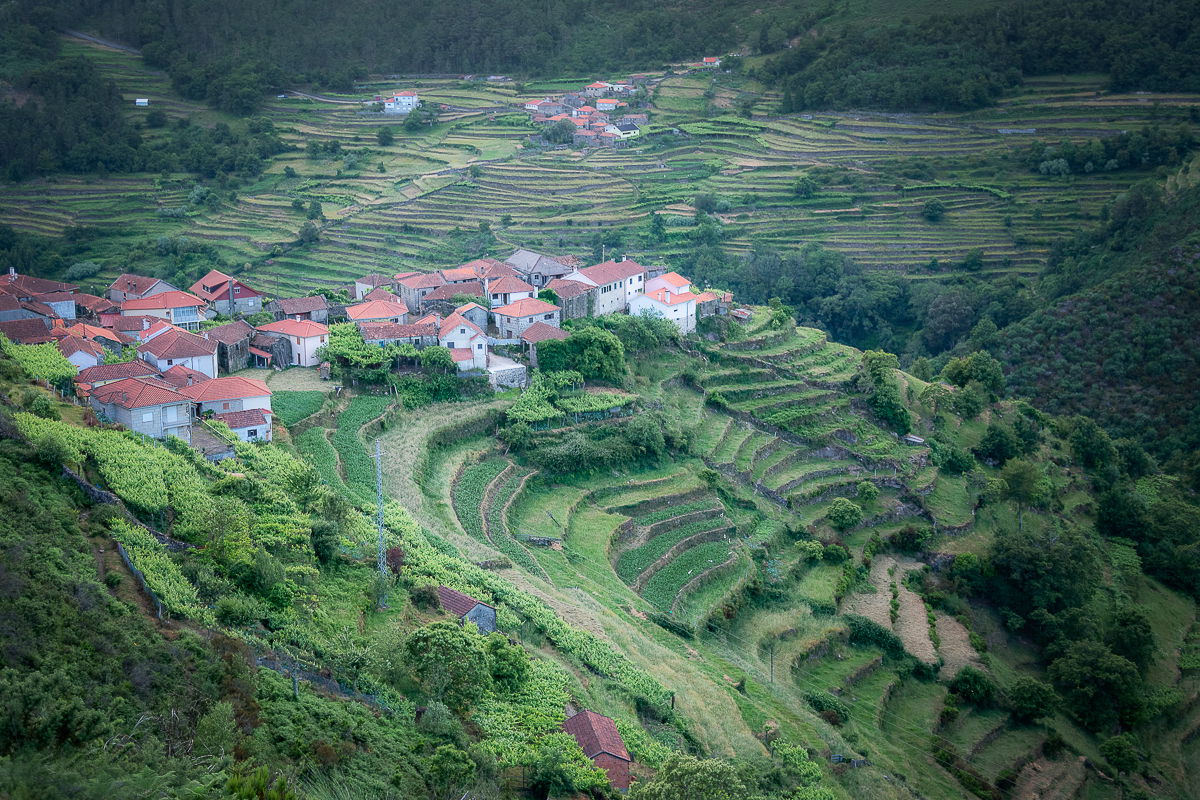 There are so many reasons to visit the region but, of course, the terraces (Socalcos in Portuguese) that shape the landscape provide a unique view.
The terraces of Sistelo are flat platforms with fertile soil that have existed since the 16th century to overcome the slope of the valleys. These structures were vital to the survival of the village, and showed the man's ability to beat the difficulties since they allowed the increasing in the farming area. Besides the usefulness, the terraces of Sistelo are a unique and picturesque landscape.
Despite being a small village, there are a few building that you will love to discover. Casa do Castelo or Castelo do Sistelo (Sistelo's castle) is the pearl of the village where you can find an Interpretative Center to help you find out all the details about the area. Nearby, you will find the Igreja Matriz do Sistelo. The village architecture was preserved, it's still possible to see the stone steps, with the iron handrails, and wooden doors. There are granaries to keep the village cereal. In the center of the village, there is a fountain which could the place where the locals gather.
If you love walking into nature and discover beautiful scenery, this region is a true paradise. From Sistelo starts some of the most incredible trekking paths and, of course, I couldn't forget to mention the Passadiços do Sistelo, with an extension of 2 km.
If you are looking for an enjoyable time, Sistelo is the answer. Here, it seems like the time has stopped. Life happens slowly and we get into an authentic experience between the awe-inspiring landscape and the local's genuineness. It's perfect wandering around the narrow alleys, seeing the animals running freely, and waiting for the sun to go down. Believe me, you won't lose the sunset. It's a spectacle.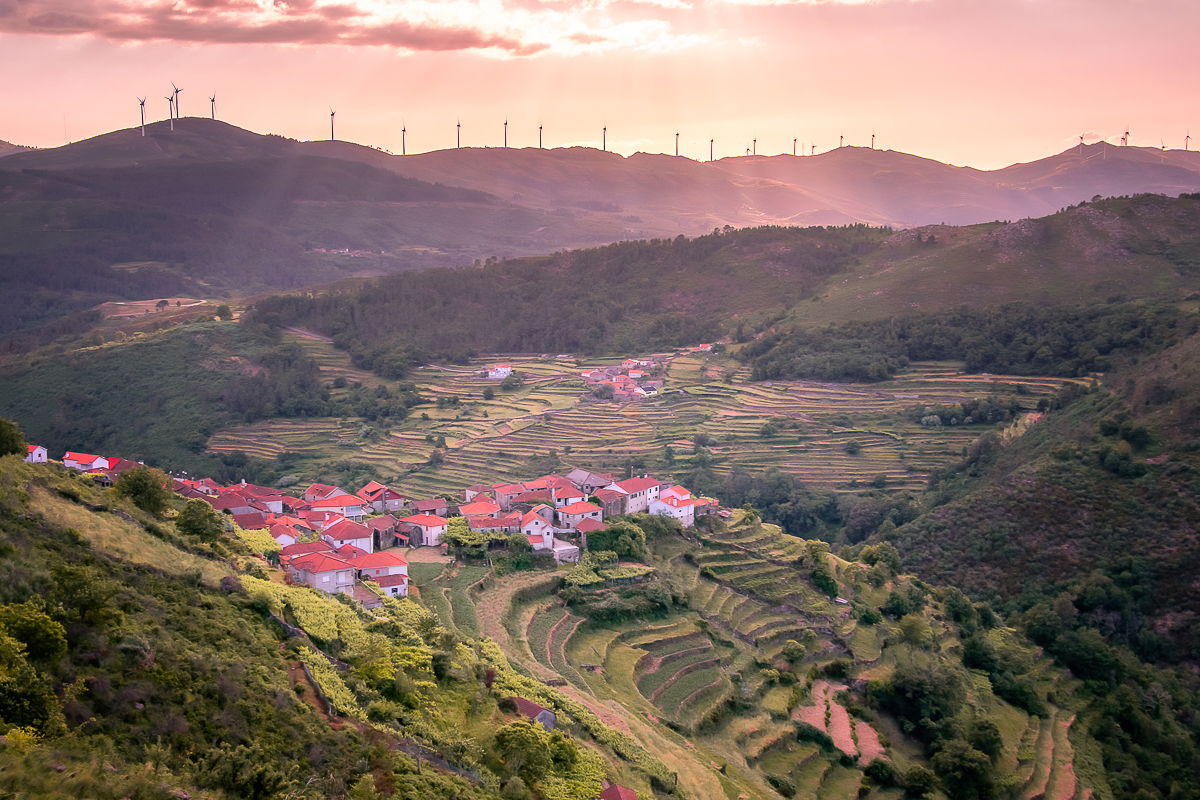 To end with a flourish, you should taste some of the delicacies of the region: a cheese board, with grilled sausage, and a fresh beer.
The terraces are considered as the ex-libris of Sistelo but, for me, it's a whole experience that counts, to understand the place and the authentic Portuguese traditions. Nevertheless, the verdant landscape with the sun shining through thousands of terraces, it's priceless.

How to get there?

From Porto Airport
Take the motorway A3 towards Valença. Get off at km 78 and follow the directions to Arcos de Valdevez, follow the IC28 towards Arcos de Valdevez and after 15 km leave the IC28 and follow the directions to Arcos de Valdevez. Here, you should follow the signs to Sistelo.