A visit to Cascais is always a good idea, and there are some reasons why I highly recommend a trip to discover this beautiful destination.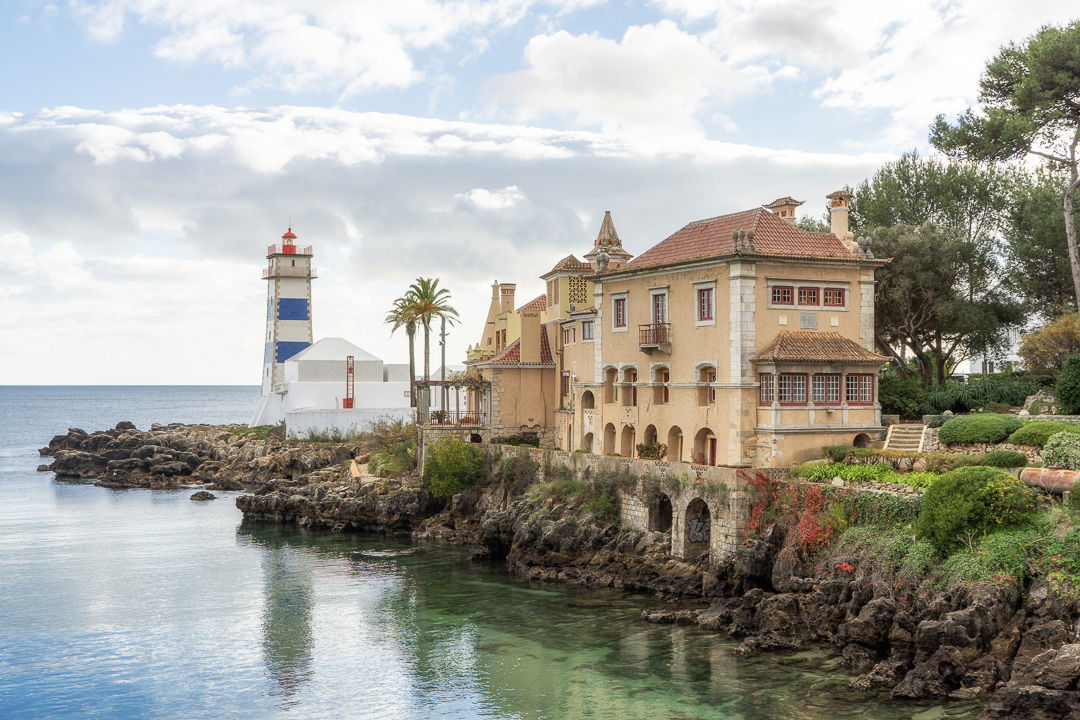 I had this idyllic postcard from Cascais in my mind: the beautifully well-painted blue and white lighthouse, located nearby the sea… the sky slowly going down into a reddish color… the waves crashing against the rocks… and, of course, that bluish-green water tones. Perfect, isn't it? I had decided to visit Cascais to experience myself, and, I need to tell you, I completely fell in love with the splendid Portuguese fishing town. Yes, Cascais has caught my heart!
Therefore, why do you think I love Cascais? Discover my seven reasons!
#1 The seaside location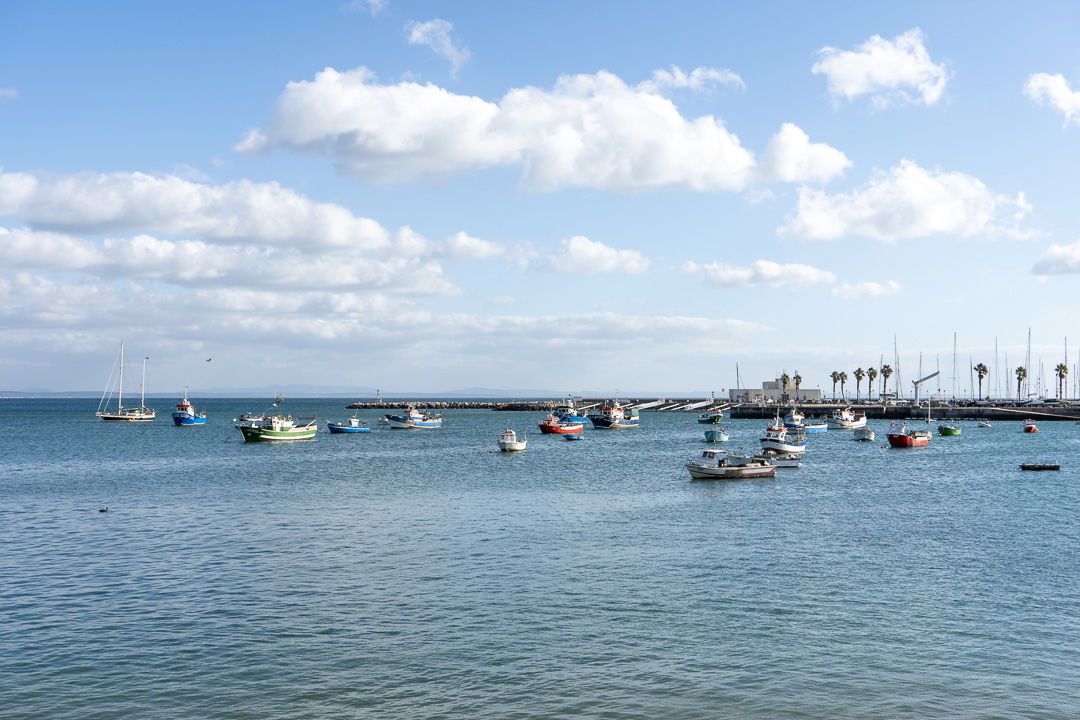 First of all, the perfect seaside location. I am fond of the ocean, the fresh breeze, the smell we feel near the sea. It is a bit soothing to hear the sound of waves rolling in the sand. Cascais is a beach town, and there is a sensation of tranquility when you are strolling around, whether we are by the ocean or discovering the beautiful cobblestone streets.
#2 The pleasing city center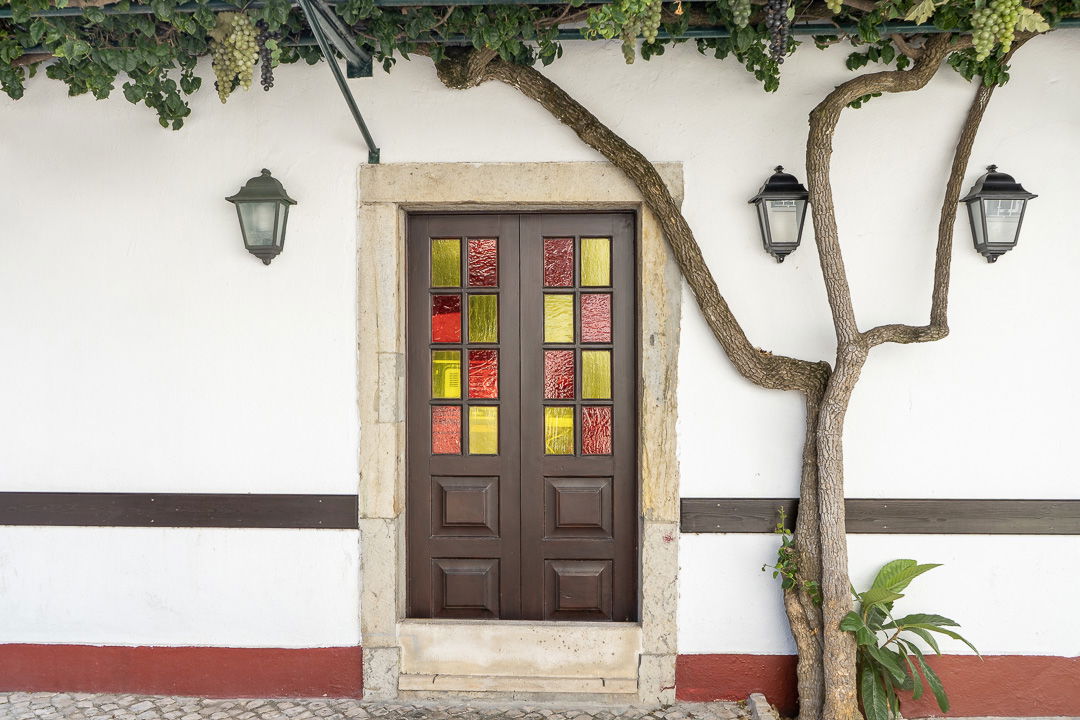 Secondly, it is a pleasure strolling around the beautiful city center. Cascais is a charm. The beautiful and narrow cobblestone streets, the white houses perfectly decorated with flowers, will enchant every visitor. Every corner has a secret waiting for being revealed.
#3 The walking path along the coast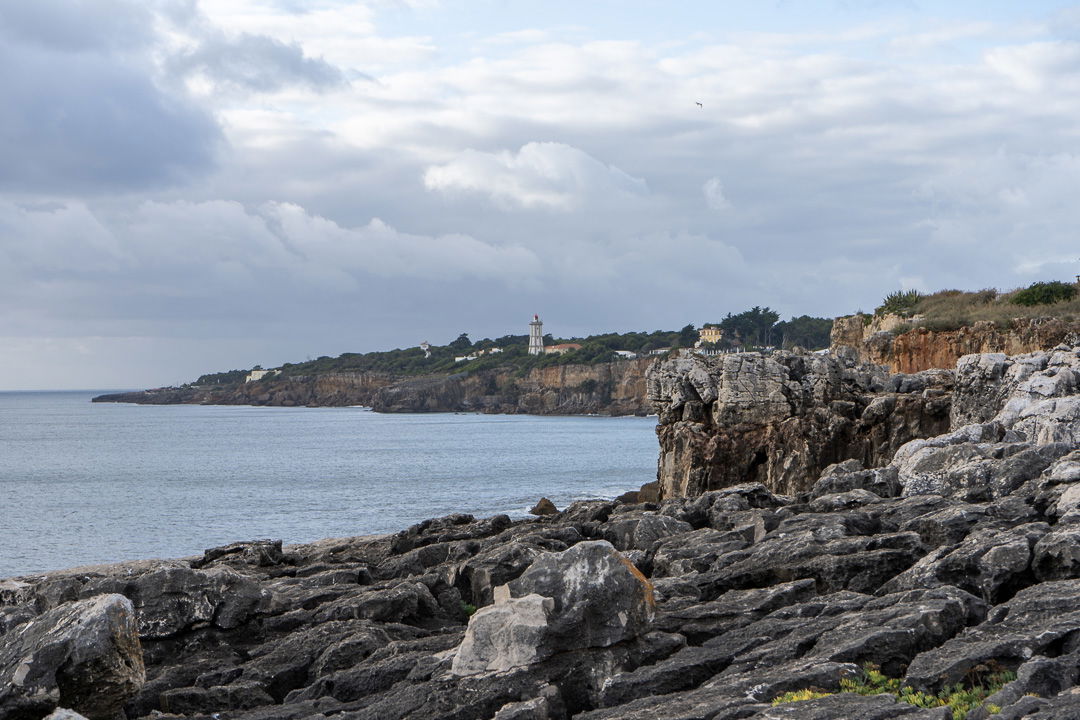 As an ocean lover, walking along the seashore while I feel the ocean breeze is something that floods my heart with joy. The rocky coastline is adorable, and there are a lot of places where you can stop and admire the view. Whether you decide to go to Boca do Inferno or walk from Cascais to Estoril, you are going to feel great pleasure.
#4 Boca do Inferno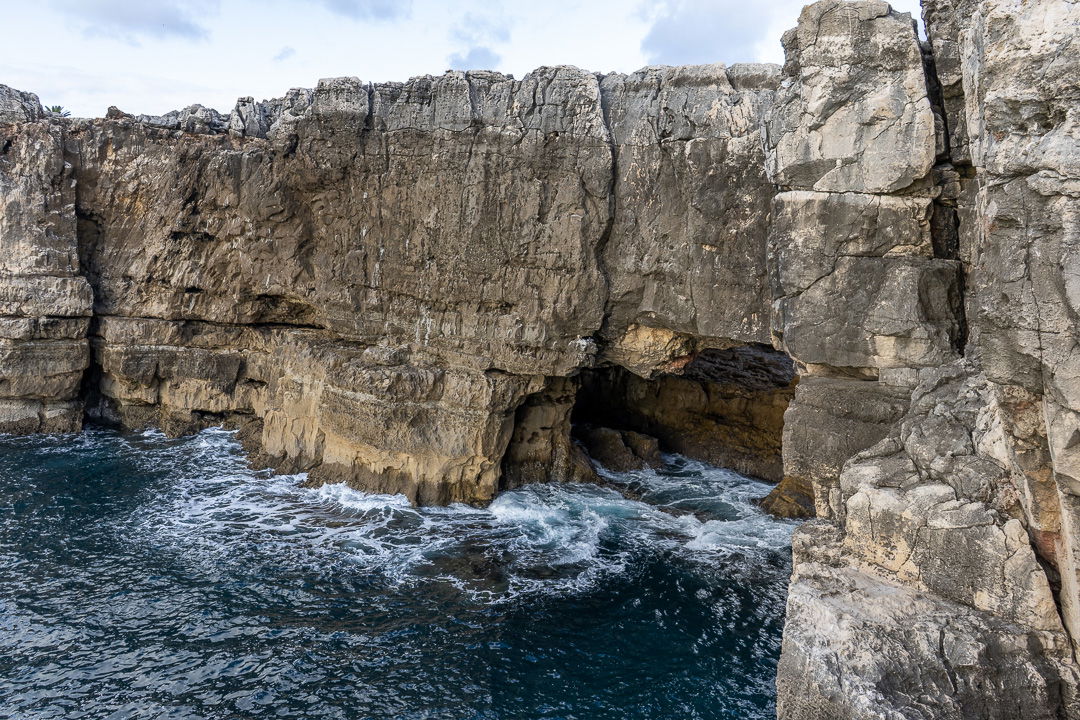 At the moment, maybe you are asking what the hell is "Boca do Inferno"... Boca do Inferno, or Mouth of Hell, is a rock formation, located just outside the town. It is a gigantic hole excavated in the seaside cliffs by the force of intense waves. It is a sensational place to watch the sunset.
#5 Museums, art galleries, restaurants, and shops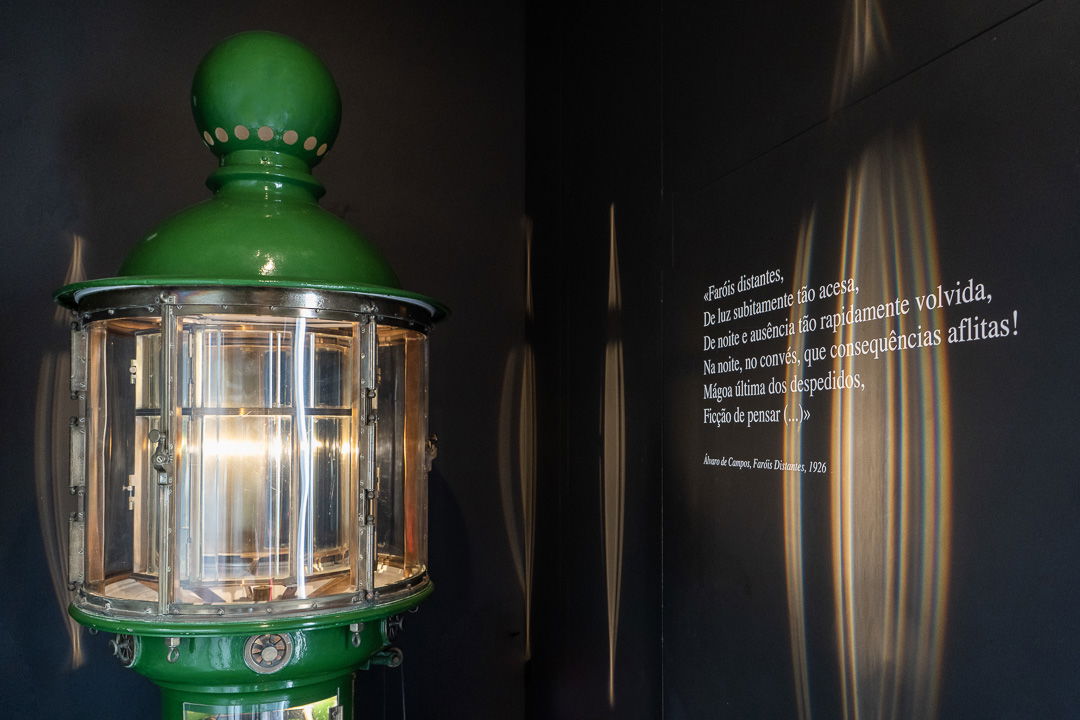 Cascais has a lot of activities to appreciate unforgettable moments. There are museums, art galleries, hiking trails, countless restaurants and shops. Leave no stone unturned!
#6 Santa Maria Lighthouse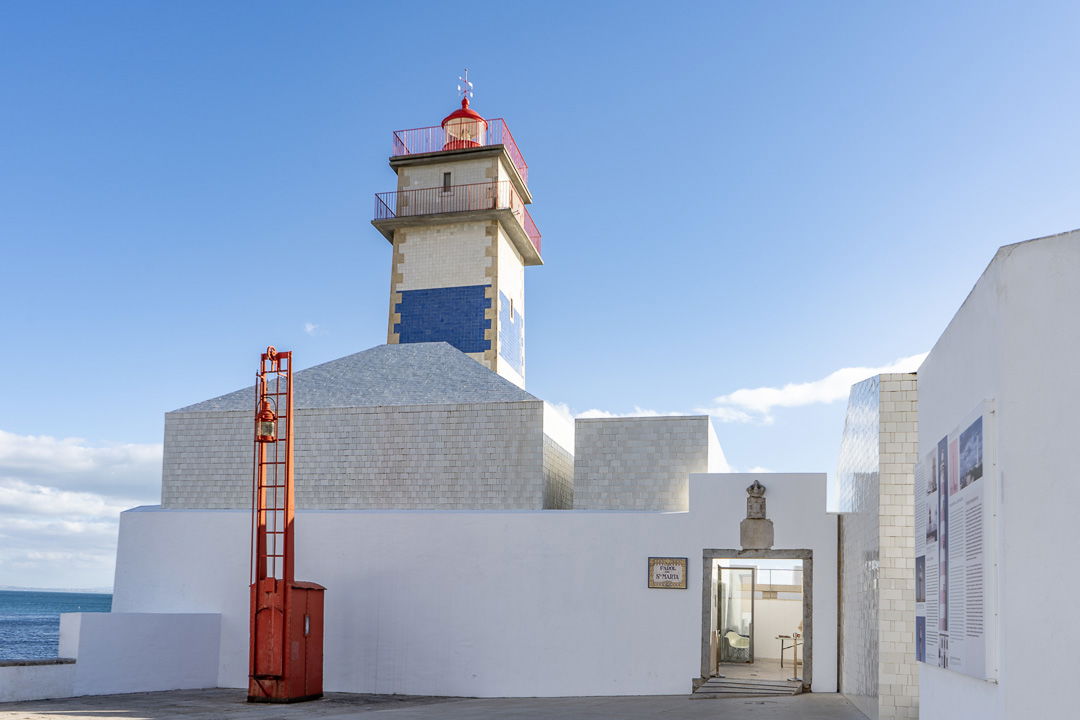 Santa Maria Lighthouse Museum is one of my favorite places. It is a distinctive place due to its colors: pure white and blue stripes. Sitting on Casa de Santa Maria Viewpoint and admiring the sun going down against the Santa Maria lighthouse is something precious. Inside the Lighthouse, there is a museum where you can learn more about the story of lighthouses in Portugal.
#7 The Sunset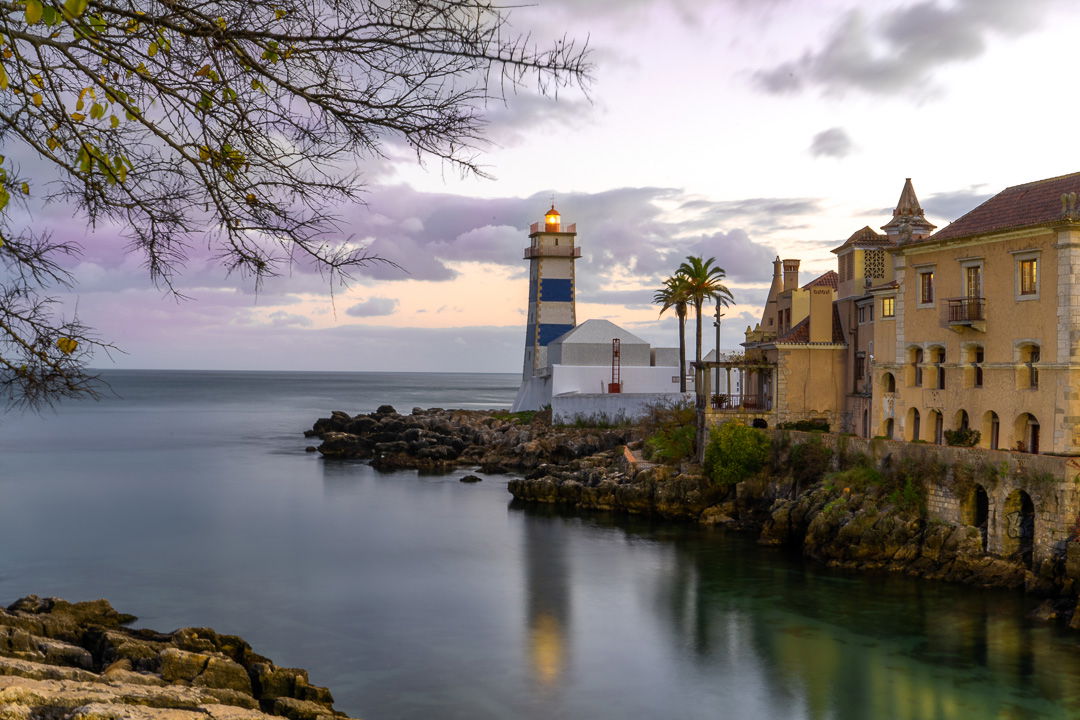 Last but not least, the sunset. Yes, I am an ocean lover and a sunset catcher! If you decide to visit Cascais, you should know that watching the sunset near Santa Maria Lighthouse is something unique. Some people love watching the sunset next to Boca do Inferno, as well. If you are going to spend more than one day in the town, you should see both.
How to get from Lisbon to Cascais?
There is no doubt, Cascais is a stunning place to visit, far from the hustle and bustle of Lisbon. You can go there by train or by car. I took a train in Oriente station, and it took me 1 hour and a half to get there.
Where to sleep in Cascais?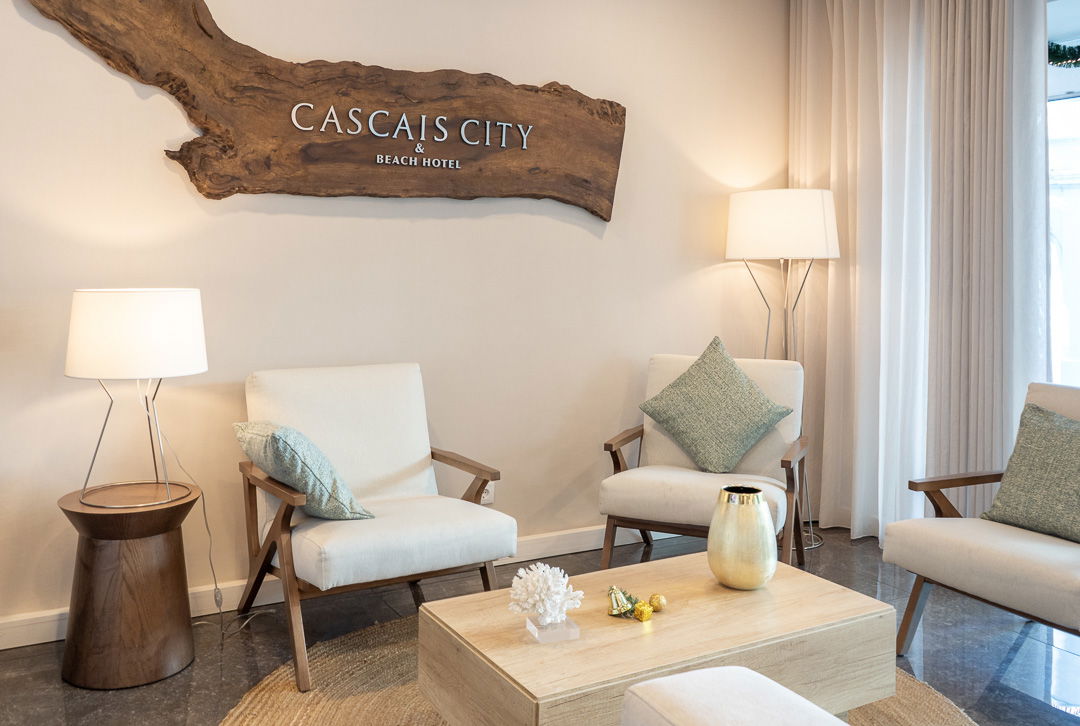 Cascais is a charming seaside town, and it deserves more than a one day trip to appreciate all it has to offer. Cascais City & Beach Hotel is a great option, and it was my choice. The hotel has a great location, right in the city center, the staff is friendly, and the facilities are excellent.
Discover how my experience was here: Where to sleep in Cascais?
Where to eat?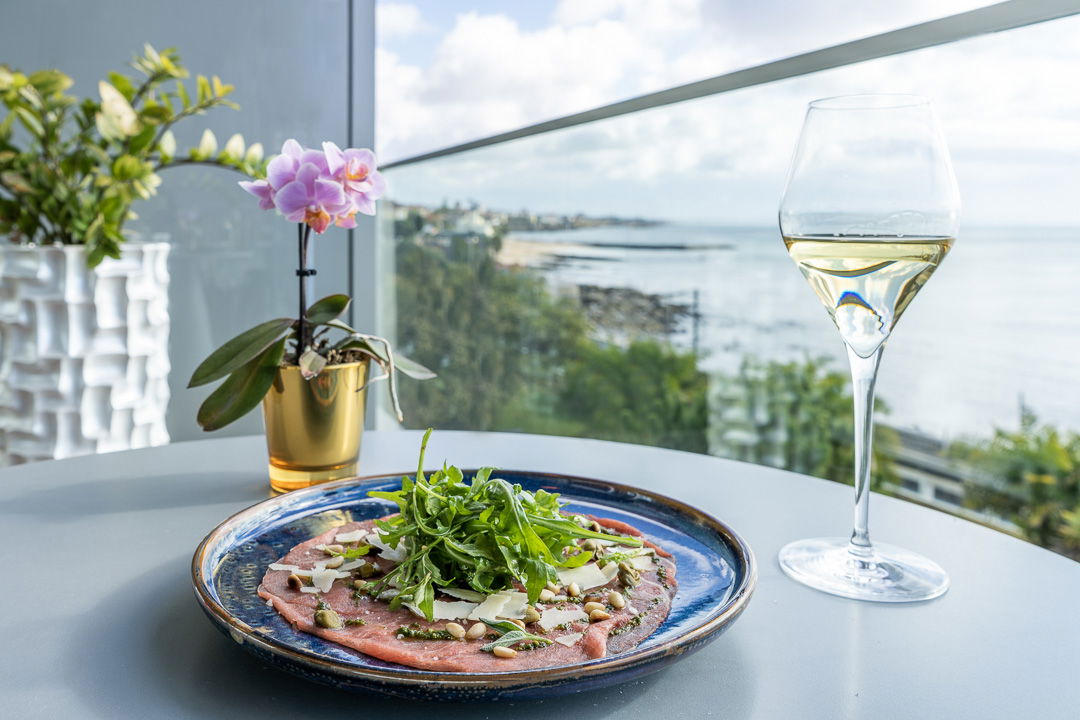 I relished a delicious lunch at Bago du Vin Gourmet Bar & Terrace, in Estoril. The place is astonishing, with a great view of the ocean. I had tasted the delicious Carpaccio de Novilho (beef carpaccio with parmesan cheese and homemade sauce) as a starter. Next, I decided to try the Bacalhau à Brás, a typical Portuguese dish with potato, onion and codfish. To finish with a flourish, I had chosen Pudim Abade de Priscos, a typical Portuguese dessert from Braga.
Time to delight your eyes (and your belly) with the photos.