There is a little Portuguese village, located in the municipality of Bragança, in Trás-os-Montes, which welcomes us with the most genuine traits of the Portuguese rural life: I am clearly talking about Gimonde.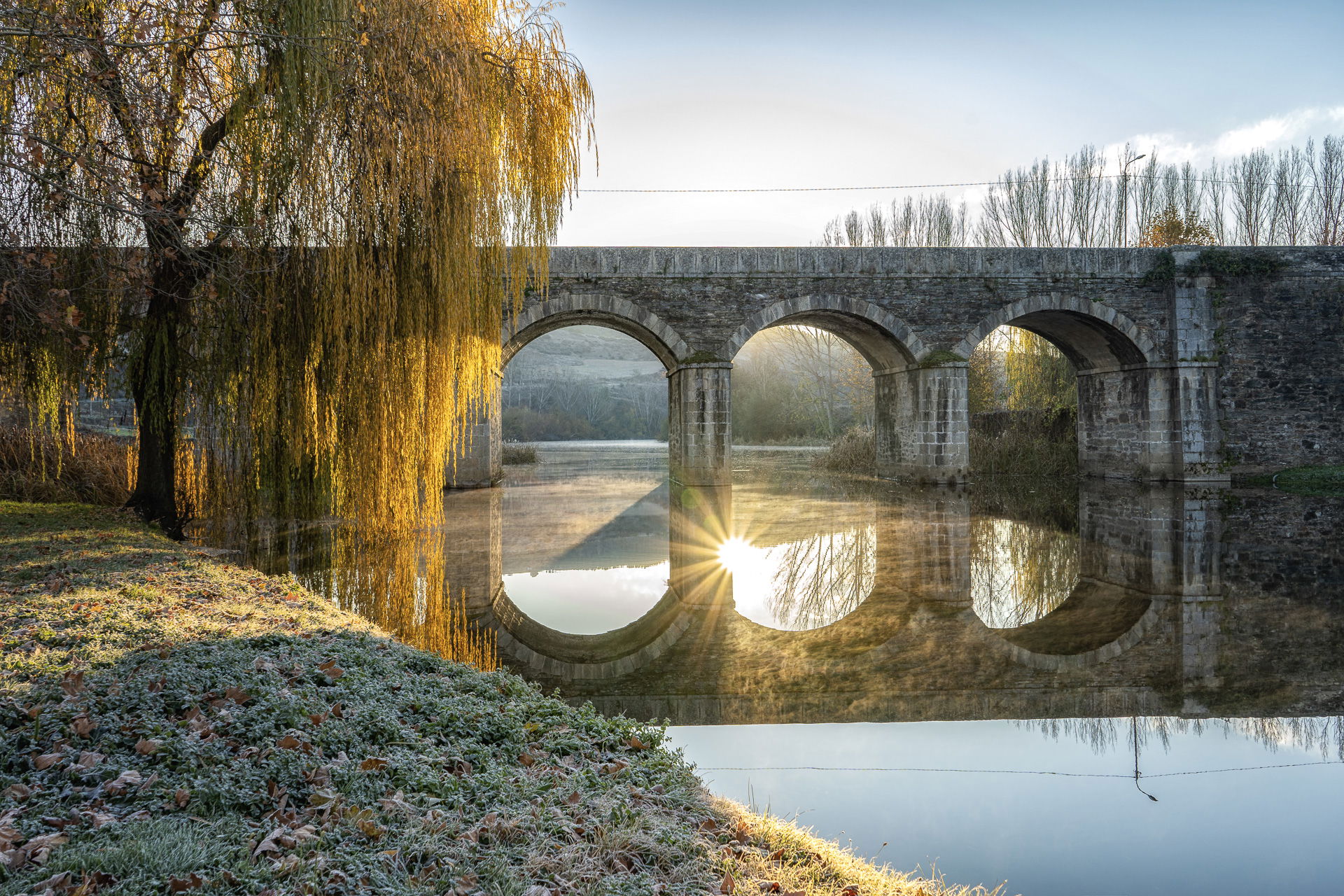 Gimonde is a little village, situated right at the entrance to Montesinho Natural Park. Here, it looks like time has stopped, and life seems to go slowly. The village is genuine and the surrounding landscape is picturesque. The Roman Old Bridge is the main attraction.
During my last visit, on a cool November morning, what has stood up was the new bridge, right next to the Old Bridge. The sun was slowly rising, beaming lovingly behind the bridge. What a stunning spectacle before my eyes.
While I was strolling along the bridge, the frozen leaves, under my feet, crackled, the freezing air warmly touched my skin, I barely felt my toes. Nevertheless, my heart was warmly touched by the fresh air, the shiny light, and the authentic atmosphere. But, more alluring than the pleasant morning air, it was the old man that passed me. He said something like "it is cold". Perhaps it is the typical greeting during cold days. After all, Trás-os-Montes is also called Cold Land.
There is something special about these Portuguese villages, something unique. I am not sure what it is, but, for me, this homey feeling warms up my heart.
I do not know if you have already visited Gimonde or not, but if you are thinking about visiting Bragança, you should keep an eye on Gimonde.