Hello Everyone!
Autumn finally arrived! Maybe I'm biased but the Season asks for a romantic getaway: leaves are changing their colors, days are getting shorter, the weather is pleasant. I don't know, but it looks like the perfect combination for a quiet and romantic moment.
For those reasons, I had decided to bring my suggestion for a dream getaway… Welcome to the beautiful Village of Óbidos. Óbidos is a small and picturesque Portuguese village, protected by medieval walls.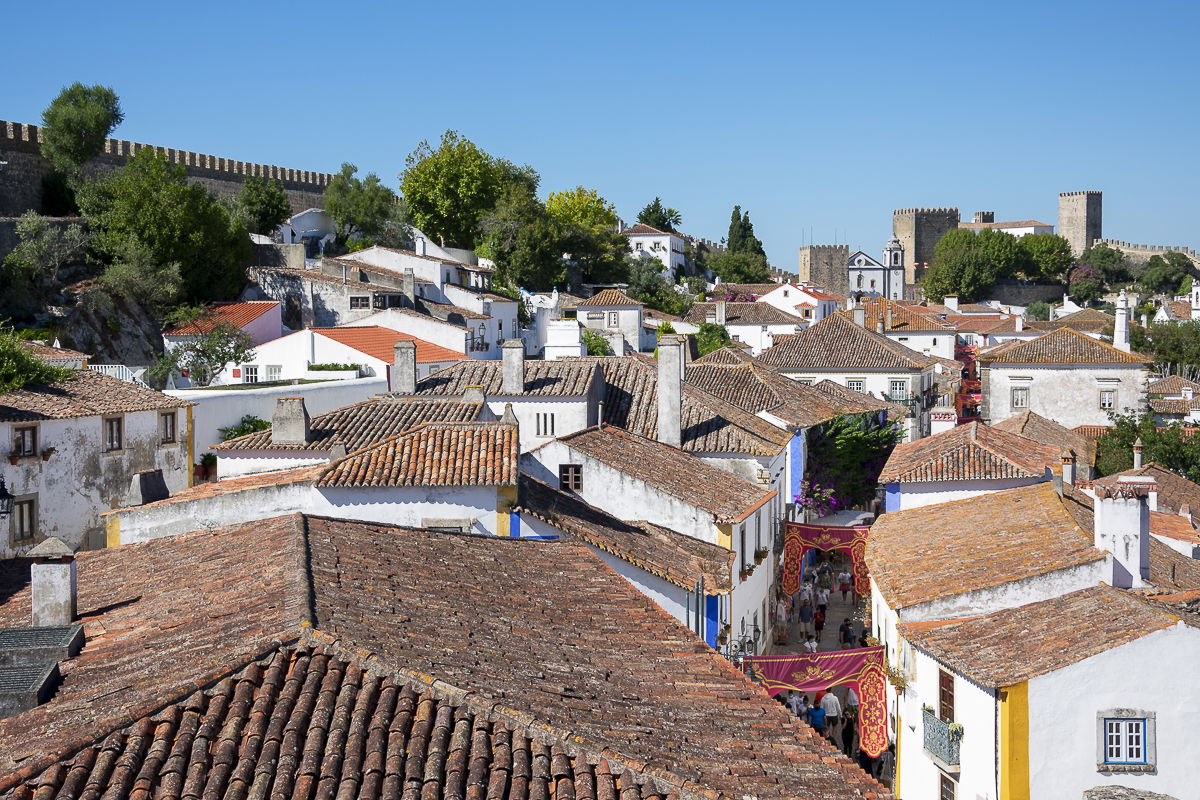 What makes Óbidos so special?
Óbidos is a medieval village, and it has had a huge strategic importance in the territory. The well-preserved castle, the fortification, and the stunning cobblestone streets are adorable, and every corner looks like a postcard.
Strolling around the beautiful cobblestone streets is true time travel to the Middle Ages. Admiring the imposing castle, and appreciating the stunning landscape is an outstanding moment, especially if we are sharing the moment with those we love most.
The white houses, traditionally painted with blue and yellow edges, and decorated with colorful flowers, enchant all the guests. The narrow streets, without cars, are perfect for those who want to dig around.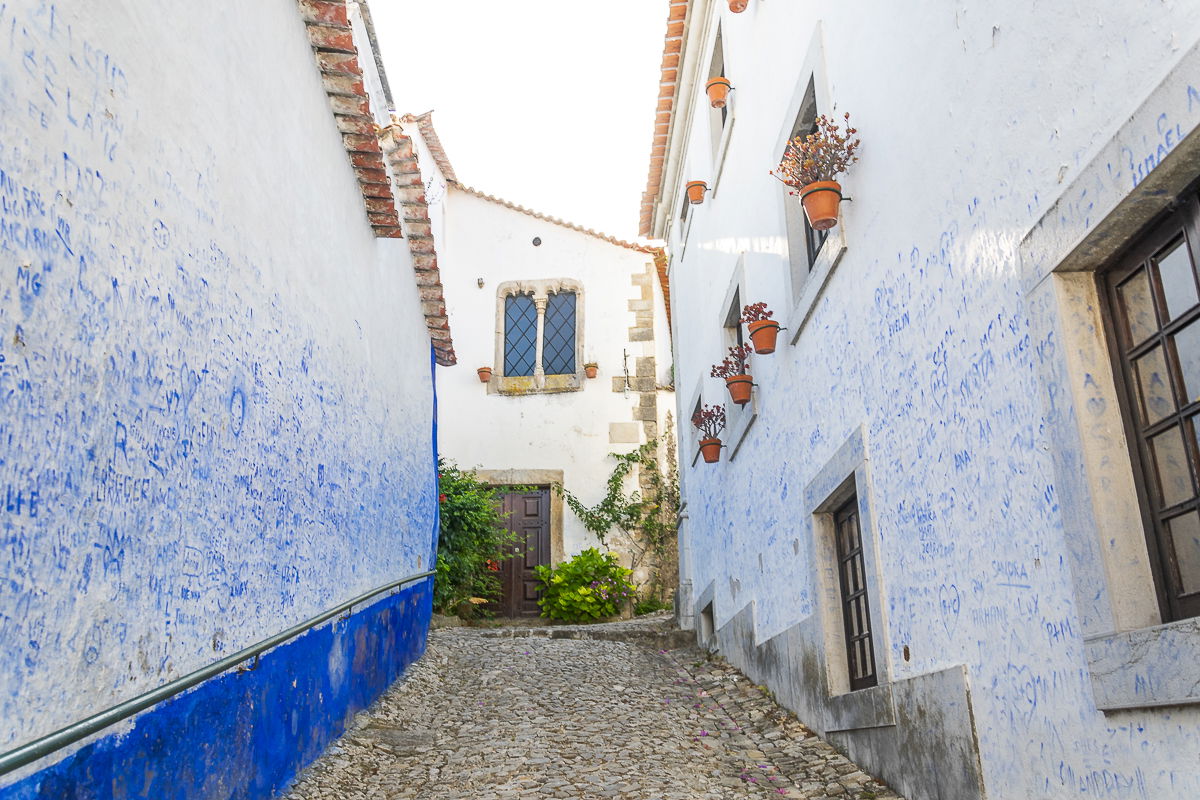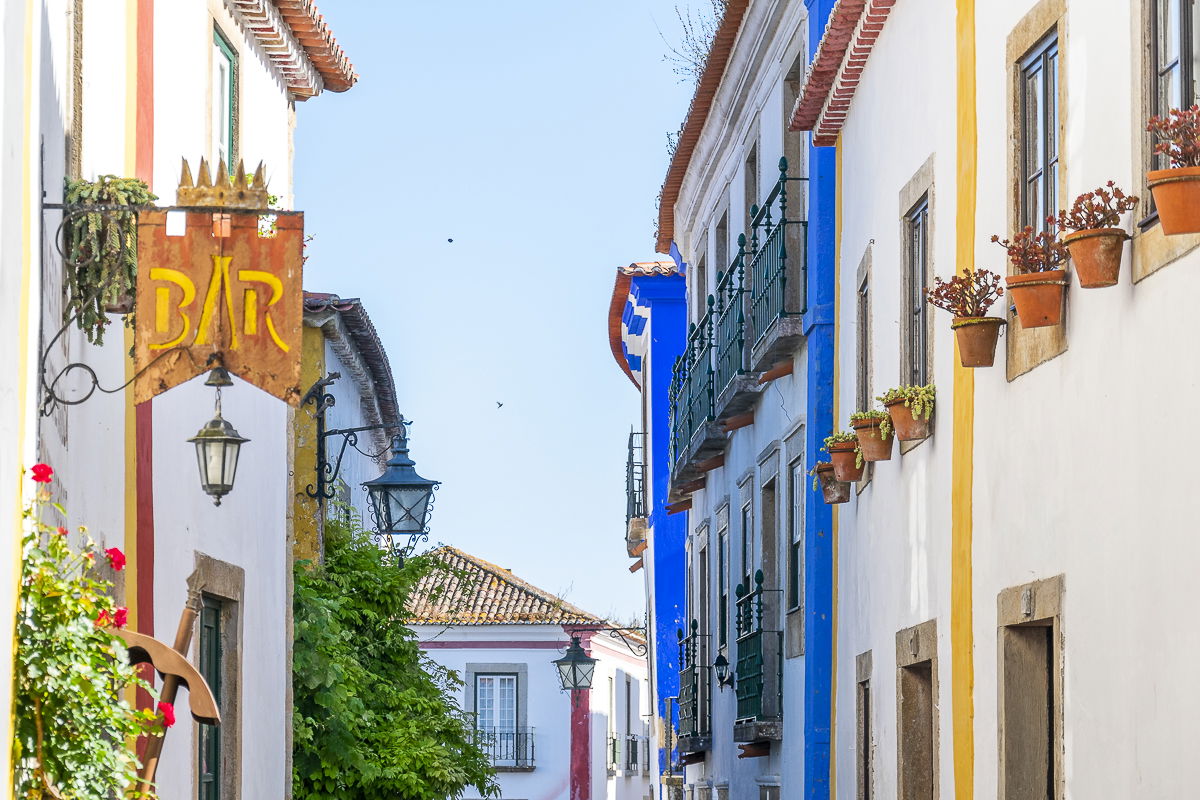 Where to stay?
One of the biggest attractions is the impressive castle. The castle was given as a wedding gift by King D. Dinis to Queen Santa Isabel during their wedding. Nowadays, the castle is a beautiful hotel that allows guests to stay overnight inside walls. Cool, right?
Pousada Castelo de Óbidos is, also, one of the 7 wonders of Portugal, due to its historical importance and well-preserved medieval features, from the 9th century.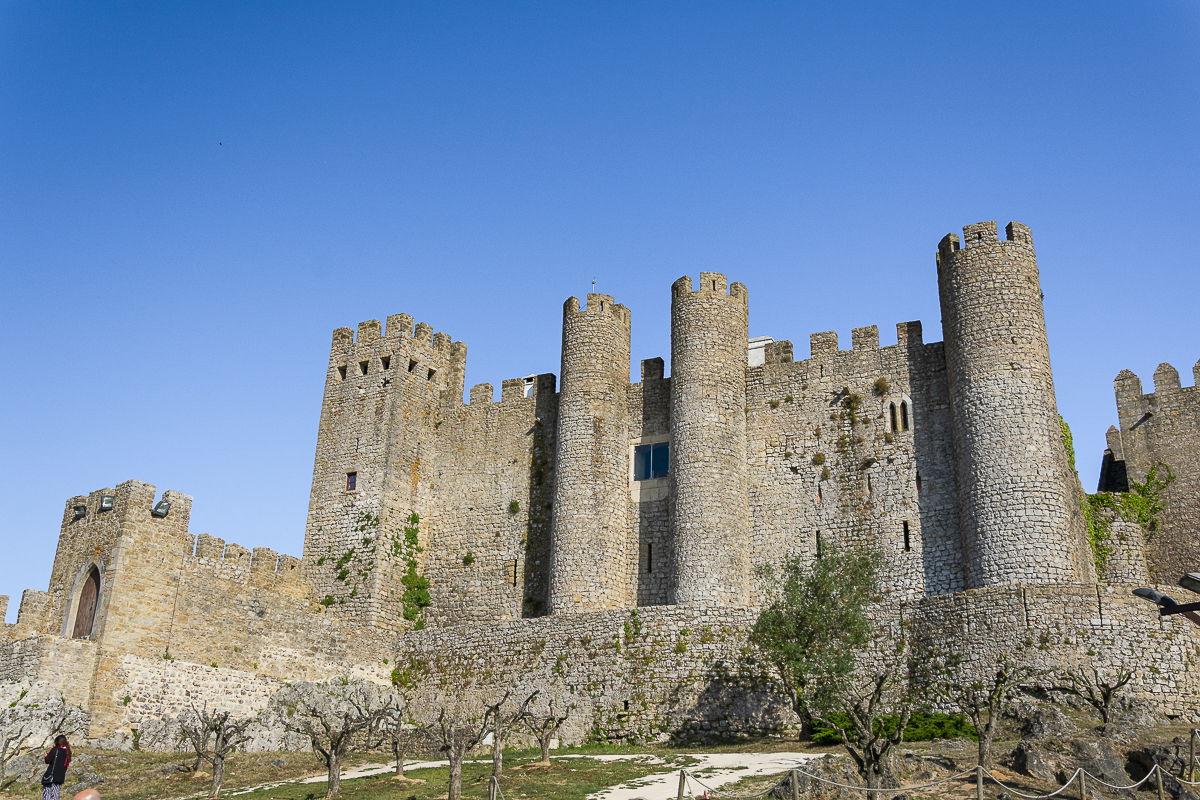 What to do?
Walking around the beautiful narrow streets, enjoying every corner, admiring every single detail are things you must do. The medieval environment is magical and, in the main street, you can find many shops selling handicrafts and souvenirs, restaurants, and bars. And this is THE moment, after spending time walking around the village nothing better than taste the delicious "Ginjinha". And believe me, you don't want to miss that!
Ginjinha de Óbidos is famous! Yes, it's true. It's a sweet alcoholic and cherry-flavored liquor, which is often served in a chocolate cup. Of course, in the end, you can eat the chocolate cup. Generally, it costs 1 euro.
How many shots can you drink?
For those who want to appreciate the scenery, there is an opportunity to walk on the castle walls. Around the castle, there are never-ending fields.

The village is stunning and, I'm sure, will catch your heart from the beginning.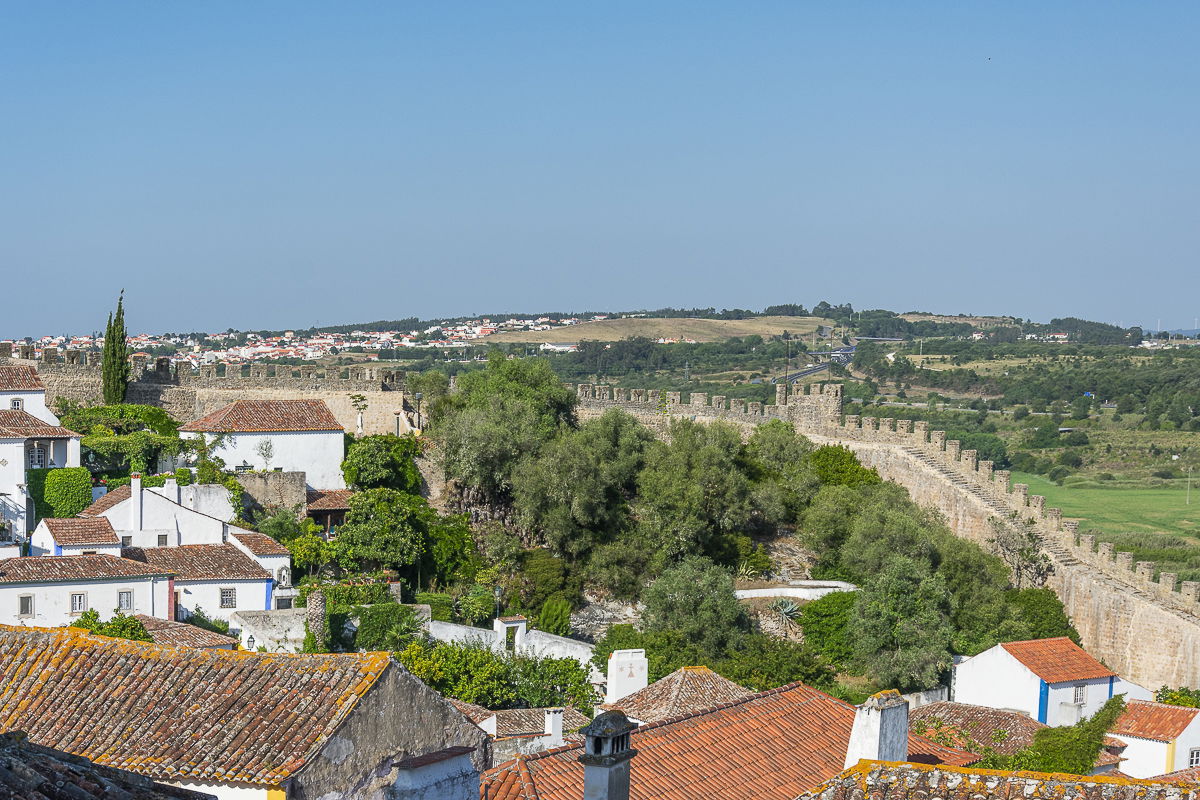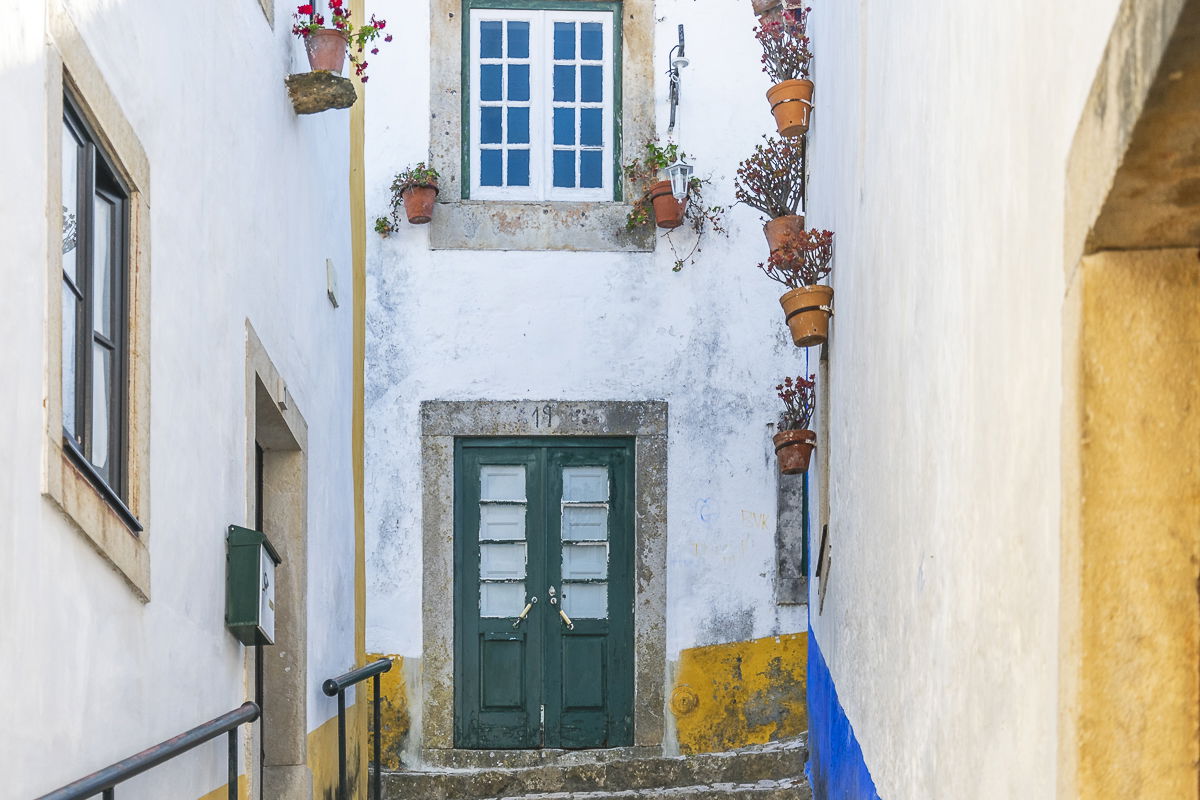 How to visit?
The best option is to use your car, Óbidos is 1 hour and 30 minutes away from Lisbon. There are buses, as well. It takes over 2 hours.
Could there be a more ideal place to spend a romantic gateway?