Welcome to the charismatic village of Marialva!
On top of the hill, Marialva greets visitors with attractiveness, which just ancient places have: the imposing castle, narrow streets, and robust stone buildings. Time has definitely stopped in Marialva, and rightly so.
Marialva is located in Mêda, in the Guarda District, right in the Center of Portugal. Historically, the small village has seen a moment of greatness during the Middle Ages. However, the village was occupied since Pre-history and has evolved over the centuries. Many civilizations had passed here: Roman, Visigoths, Arabs… until the victory of King Fernando, the Great.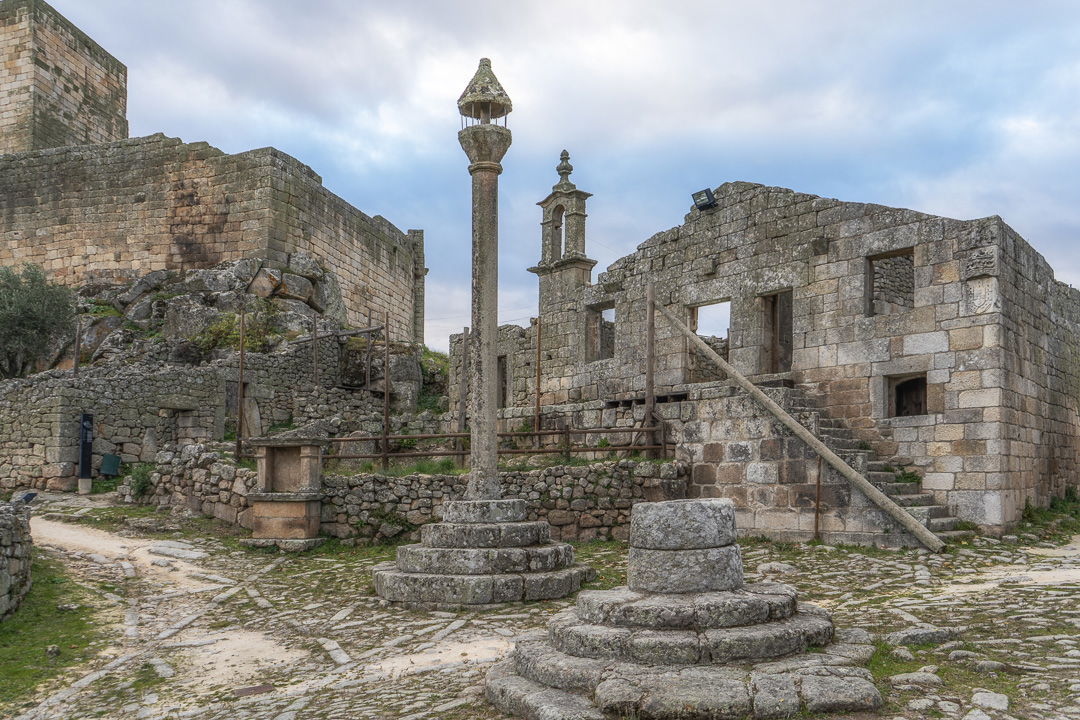 Nowadays, entering the village seems like entering a movie. The ruins were exceptionally preserved. Due to that characteristics, Marialva is one of the 12 Historical Villages of Portugal.
One of the ex-libris is the Castle of Marialva. I am passionate about castles, and this castle is one of the most beautiful I have ever seen.
Almourol has been one of my best experiences ever. Similarly, the Castle of Marialva took my breath away, as well. We can climb around the ruins, like true explorers. We can imagine the glorious days when the castle was full of life.
The cherry on the cake - visiting the castle at the end of the day, when the sun does its magic.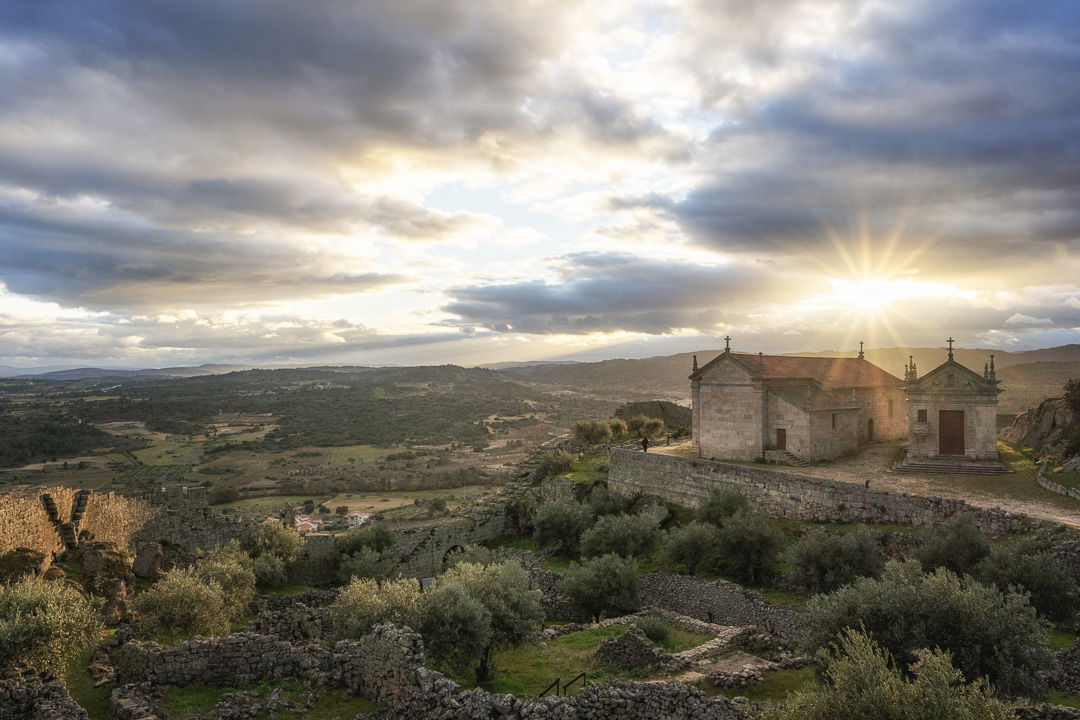 Have you ever visited any of these Historical Villages of Portugal?
The Historical Villages of Portugal is an initiative created by the Portuguese Government. The program includes a group of twelve historical villages in the Beira Interior region, with unique features and historical relevance. It has been created to restore and enhance these ancient places.
In addition to Marialva, the other historical villages are: Monsanto, Sortelha, Castelo Rodrigo, Trancoso, Almeida, Belmonte, Idanha-a-Velha, Castelo Mendo, Castelo Novo, and Linhares da Beira.
These are places to get lost track of time.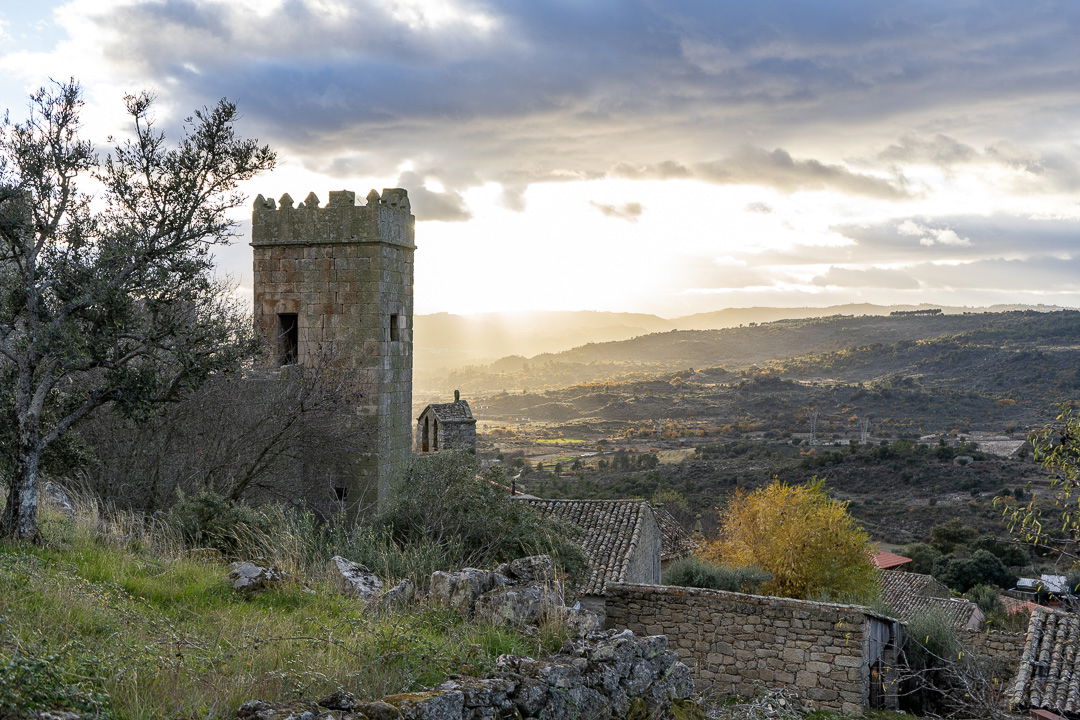 Travelling to Portugal can be a very overwhelming experience. The Historical Villages of Portugal are just some reasons. This little country has everything you need for unforgettable moments. All of these places are a great option for a Portuguese Getaway!
Honestly, I have not seen all of them, but Marialva has a special place in my heart. The reason? Simple, the sunset. The sunset in Marialva is one of the best sunsets I have ever watched in Portugal.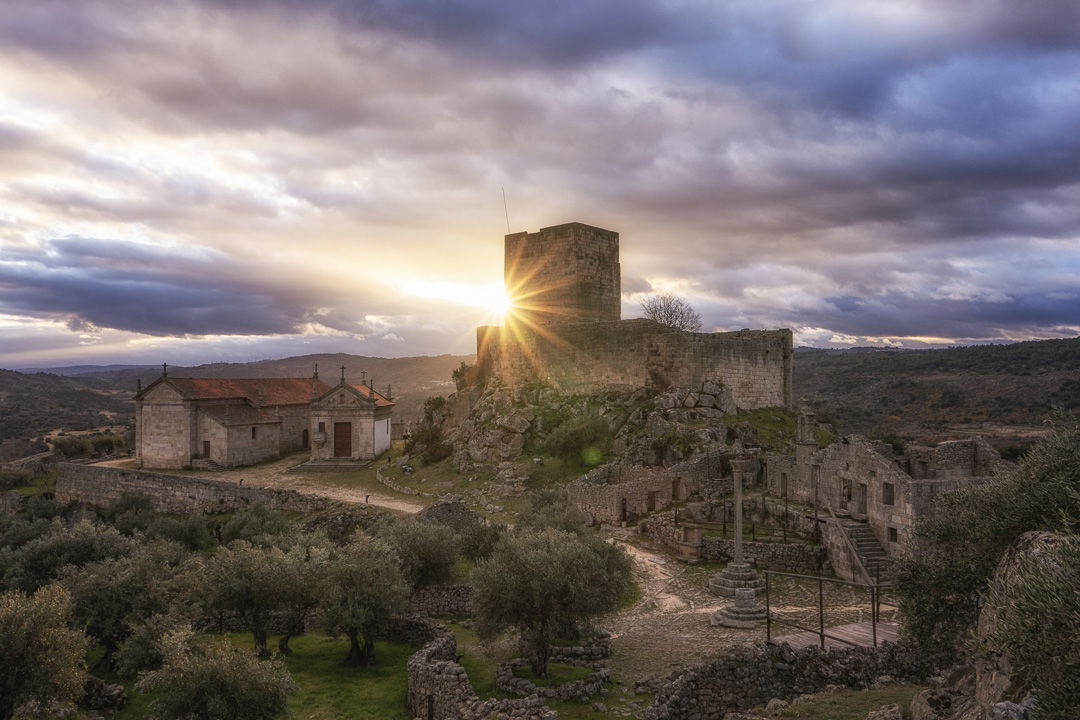 Where to find the best sunsets in Portugal? The answer is Marialva.
Yes, this is the question!
There are numberless places to watch an awe-inspiring sunset. For me, Marialva is one of them. I observed the sundown, perplexed! Such a sublime phenomenon.
On my visit, it was a beautiful cloudy day, and the sun suddenly appeared behind the tower… Magnificent.
If you love sunsets as much as I do, Castro Laboreiro is another lovely suggestion.

Feel free to write your tips and suggestions in the comments.