Summer is just around the corner, and it's time to discover a new paradise, right?
If you're a thalassophile, in other words, someone who loves the sea and the ocean, visiting the Cíes Islands is a must!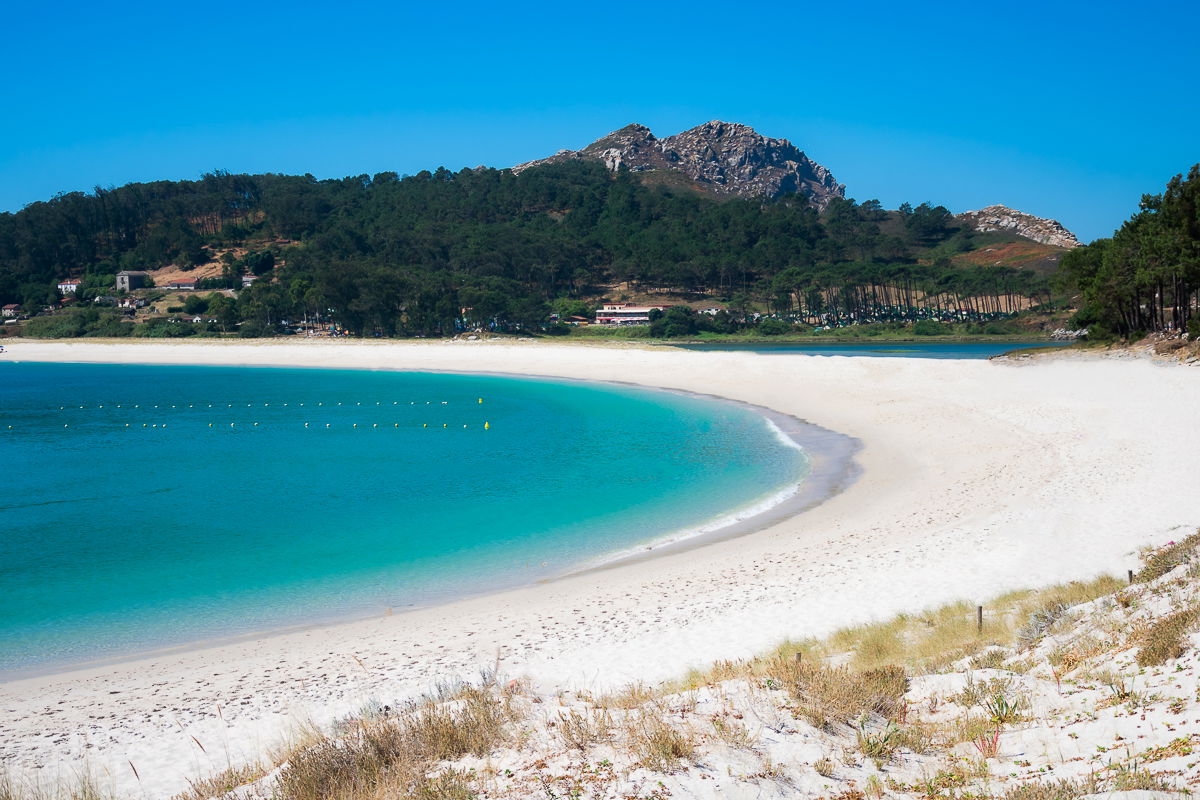 Unspoilt beaches with crystal-clear water, and an incredible natural environment, turn these islands into something special. Due to that, Cíes Islands have been part of the Terrestrial Maritime National Park of the Atlantic Islands of Galicia, since 2002.
Cíes Archipelago is located in Galicia, in the north of Spain, and it consists of three islands: Monte Agudo, O Faro, and San Martiño. Monte Agudo and O Faro are connected for a long white sandy strip: Rodas Beach (it's also the biggest and the most well-known beach). San Martiño is only accessible by private boat.
Visiting Cíes Islands is an amazing experience, so let's discover what you can't miss during your next trip to Galicia.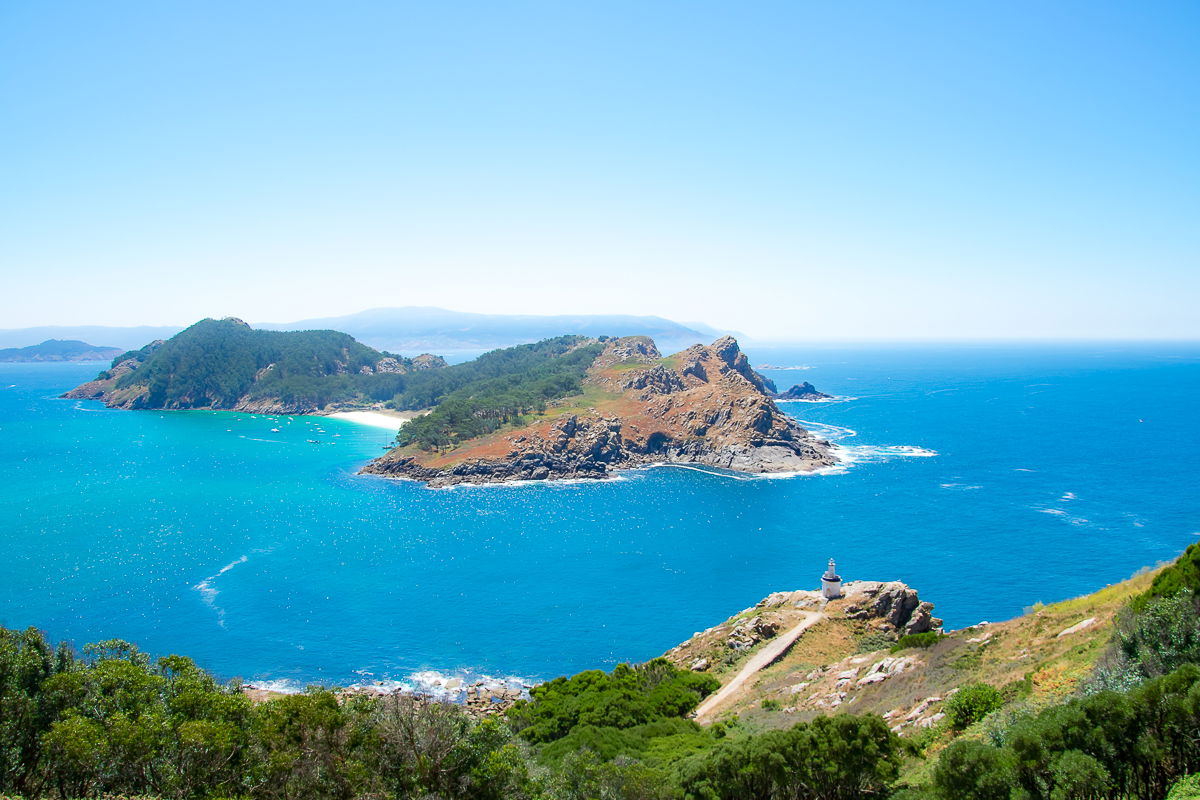 #01 Explore a paradise with crystalline waters
The Islands of the Gods, that's the name how Romans called Cíes Islands, and it's easy to understand why. There are nine beaches: Rodas, Figueiras and San Martiño are the biggest. You'll be seduced by the wild beauty of them all. The crystal-clear water, the white sandy strip, surrounded by a unique natural environment, it's a treasure you won't forget easily. Nevertheless, Cíes Islands hide a secret… the water is as beautiful as it's cold (completely frosty to be exact!).
On my last visit, someone told me "the water is so cold, but it's so beautiful that it's impossible to resist. And it's true!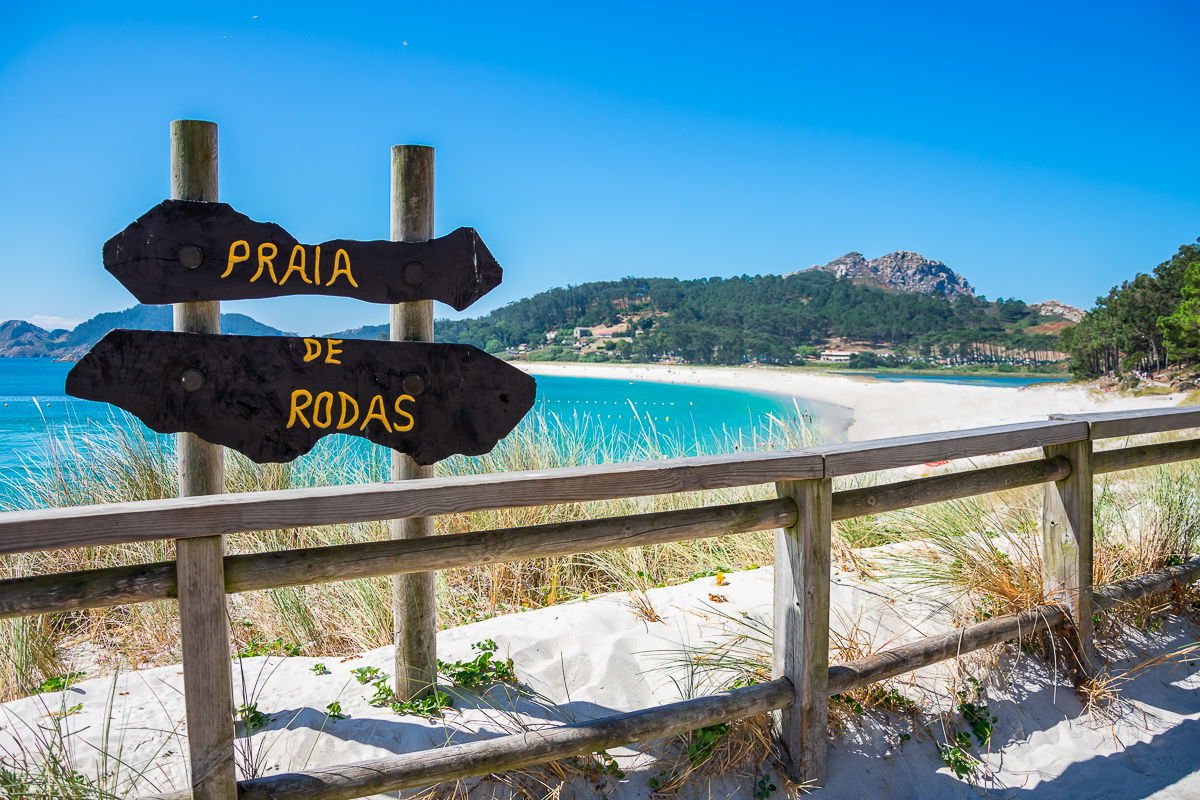 #02 Leave no stone unturned and discover different trails around the islands.
There are 4 trails, and the most recommended are Monte Faro Trail and Alto del Príncipe Trail.
The most iconic, and the longest, is Monte Faro Trail. It's linear and it has around 15 kilometers (round trip). The trail starts at Rodas docks, through O Faro Island, up to the lighthouse. There are incredible viewpoints where you will be amazed by the landscape. Don't forget to stop and enjoy some of the bird-watching spots… and, of course, you should visit Pedra da Campá.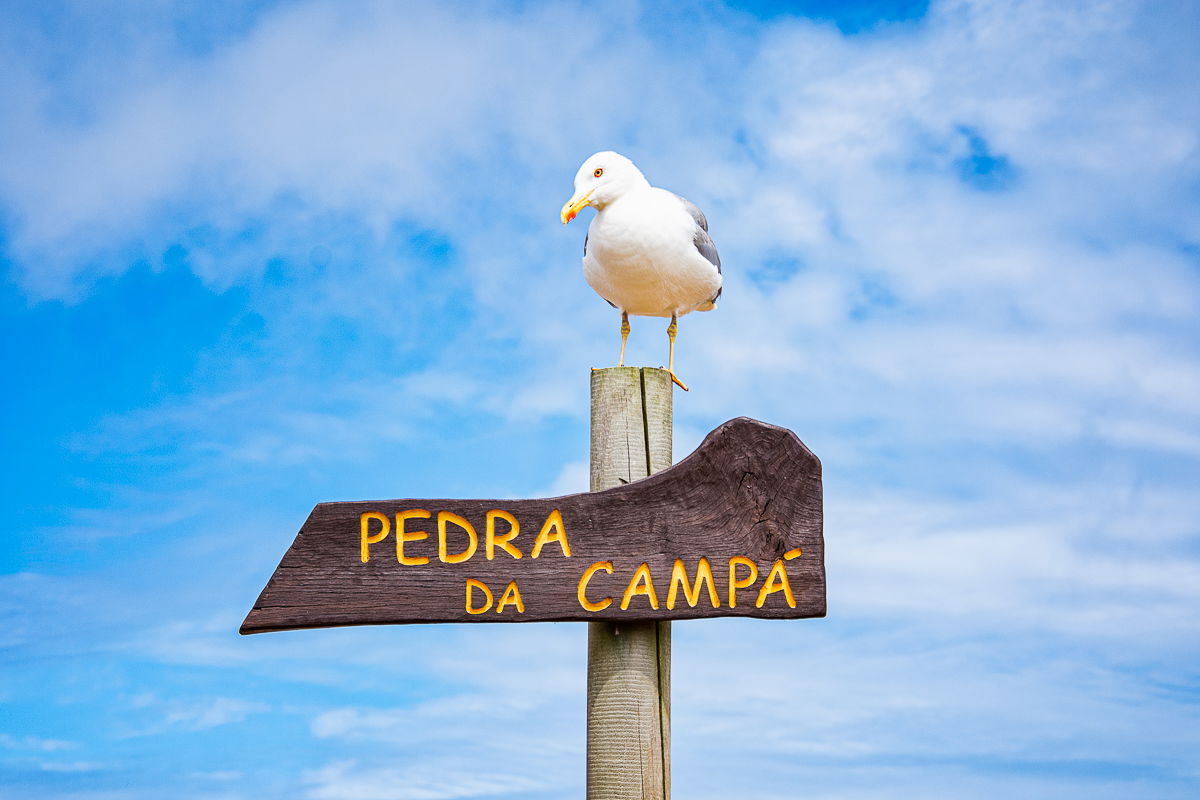 Alto del Príncipe Route, a climb up to the top of Monte Agudo Island, is also linear, and it has a length of 3,5 kilometers (7 km round trip). Here, it's time to admire the different rock formations, sculpted by natural elements. Take your time and sit down at the famous "Silla de la Reina" (Queen's Chair).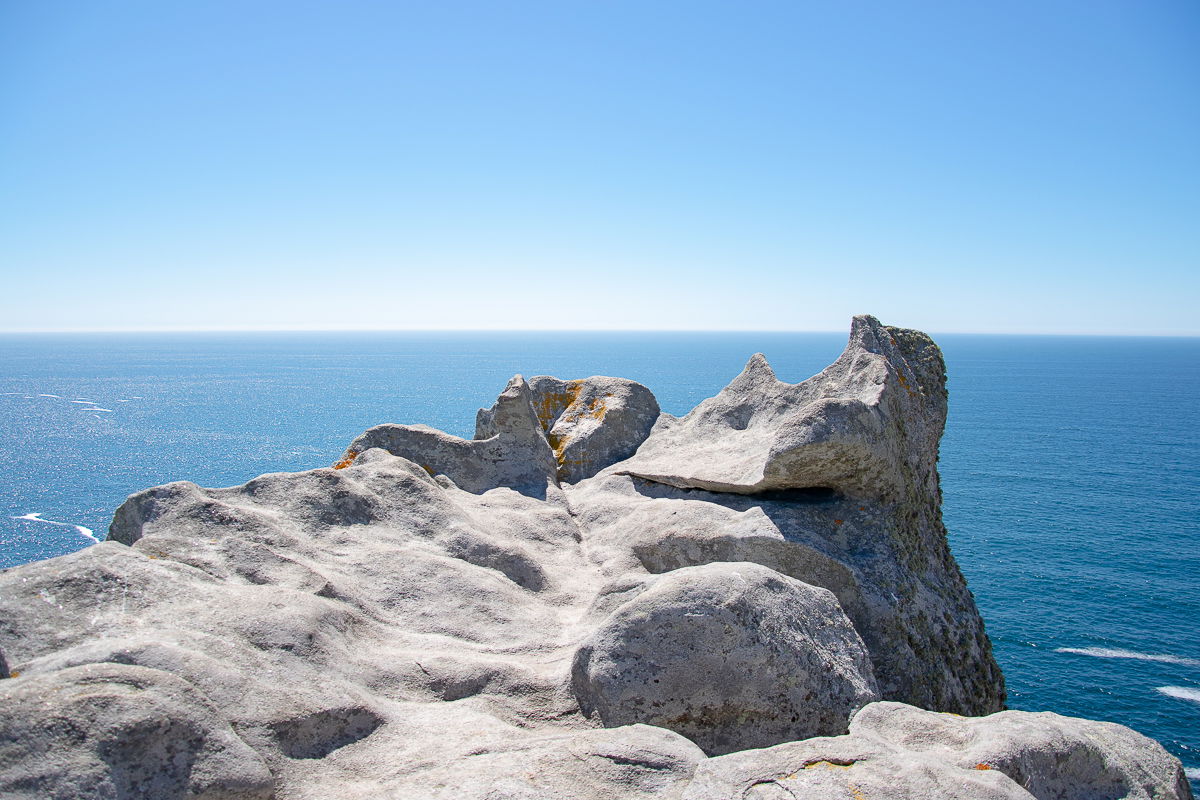 #03 Admire the natural environment and discover the fauna and flora.
The natural environment in Cíes Islands is unique and it's perfect to appreciate the wildlife. Bird-watching and snorkeling are some of the activities you can do.
Let me advise you of something: the seagulls look "friendly"… but they are real thieves. You shouldn't be surprised if they try to steal your lunch. The worst thing: they really can steal your food (and almost your fingers!).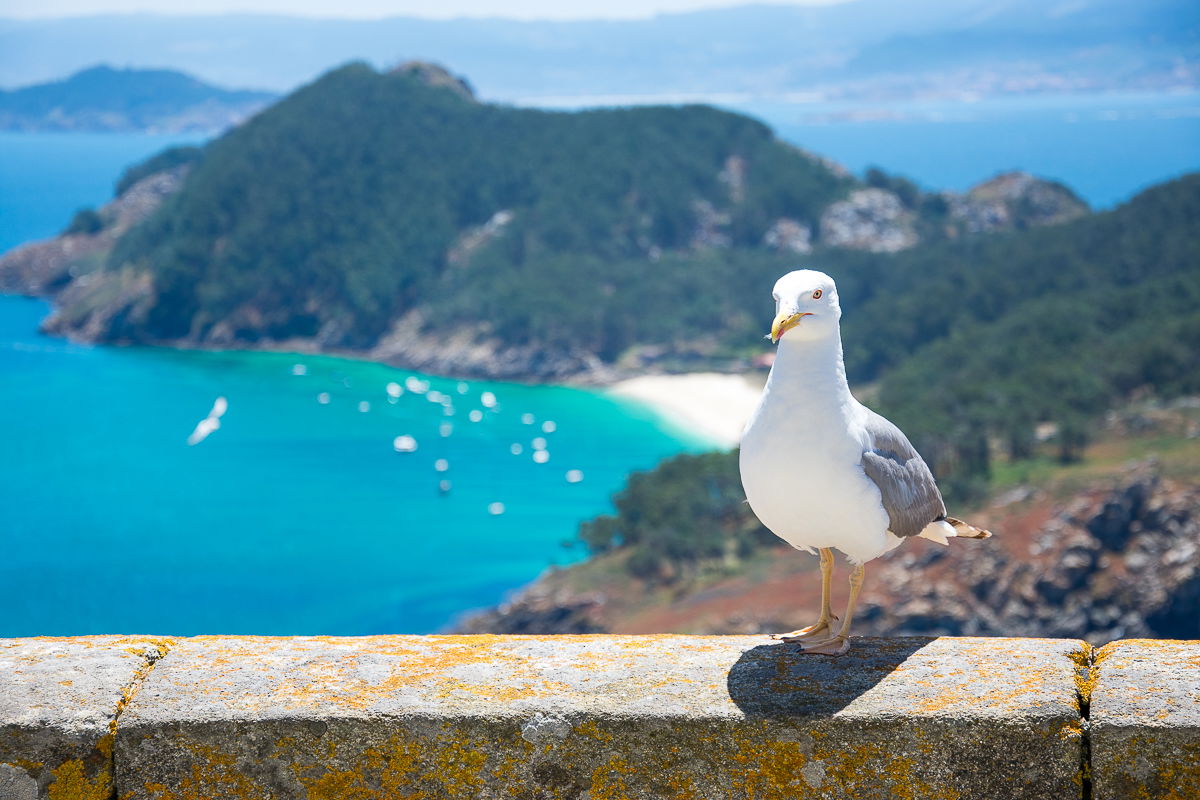 #04 Hire a private boat and discover San Martiño Island.
San Martiño is very exclusive, it's only accessible by private boat. You can admire the island from the different high points in O Faro Island, but if you don't want to miss anything, you need to hire a private boat.
An anchoring permit for your boat is mandatory.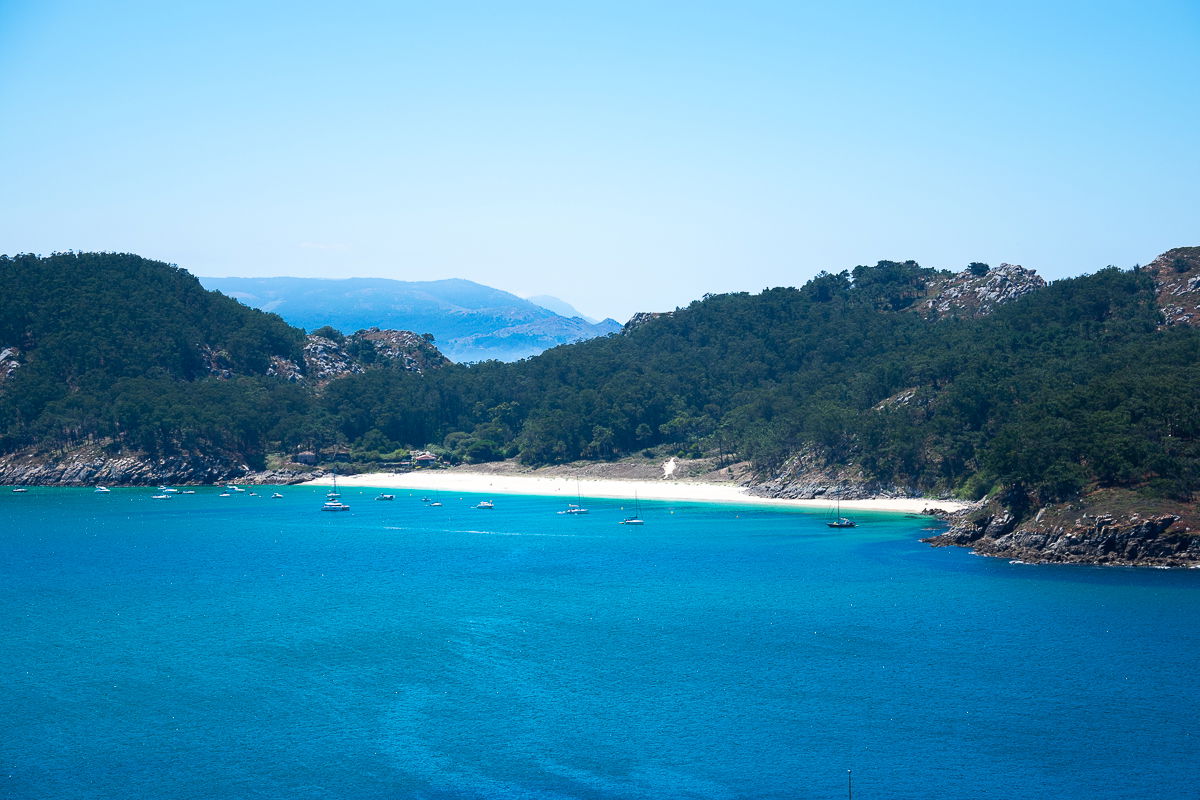 #05 For a complete experience: stay overnight in Cíes Islands.
Stay the night in the Cíes Islands is a unique experience, but make sure you book a spot in advance, it's really popular. There's no electricity at the campsite, so you should bring your flashlights. Also, you should be careful because it's a protected environment.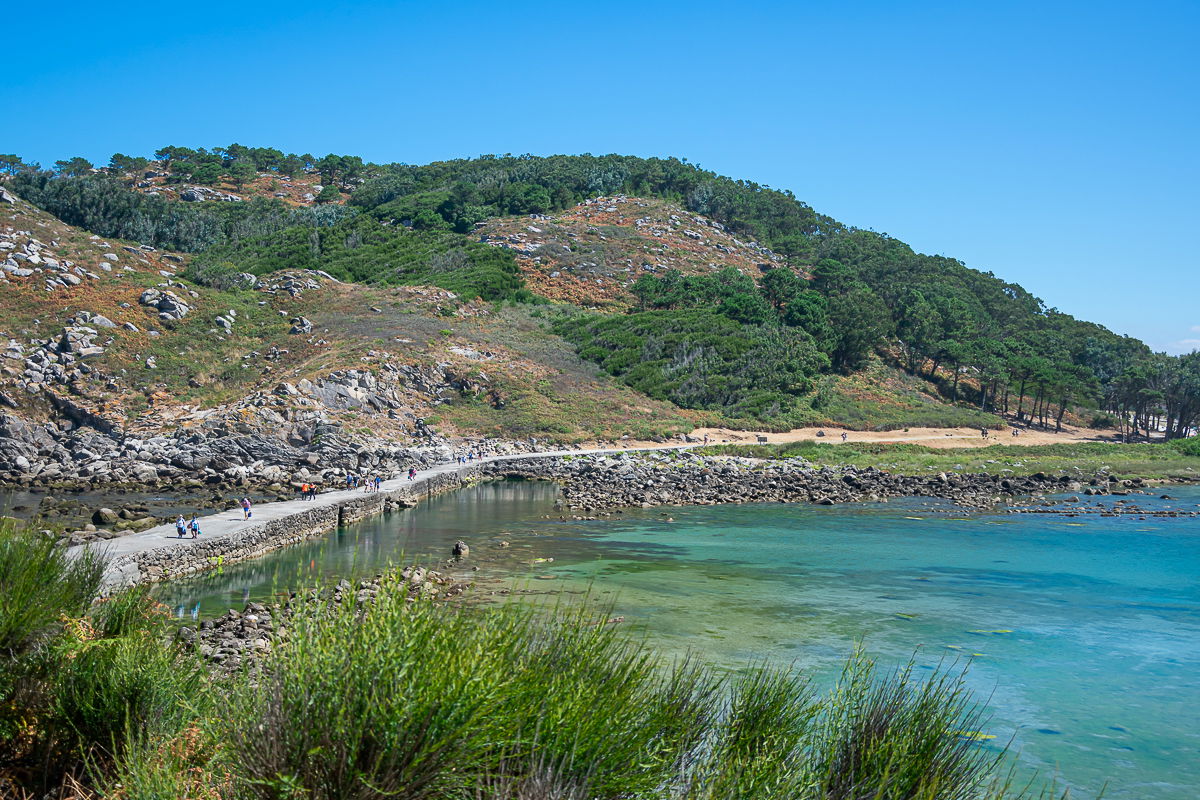 How to get Cíes Islands?
The islands are only accessible by sea. During the high season (summer and Easter), there are several companies based in the Port of Vigo, with ferries that take you directly to the islands.
You can get to Cíes Islands from Cangas, Baiona, Sanxenxo or Portonovo, as well. The trip takes around 45 minutes. The Cíes Islands have a limit of 1 800 people a day, so it's important to book your ticket in advance.
Pack your bags and live this adventure.