Castro Laboreiro is one of my favorite places in the North of Portugal, located at almost 1000 meters of altitude, far from the hustle and bustle of the city. There are so many secrets to discover, and watching a sunset in Castro Laboreiro is a treasure, a dazzling moment!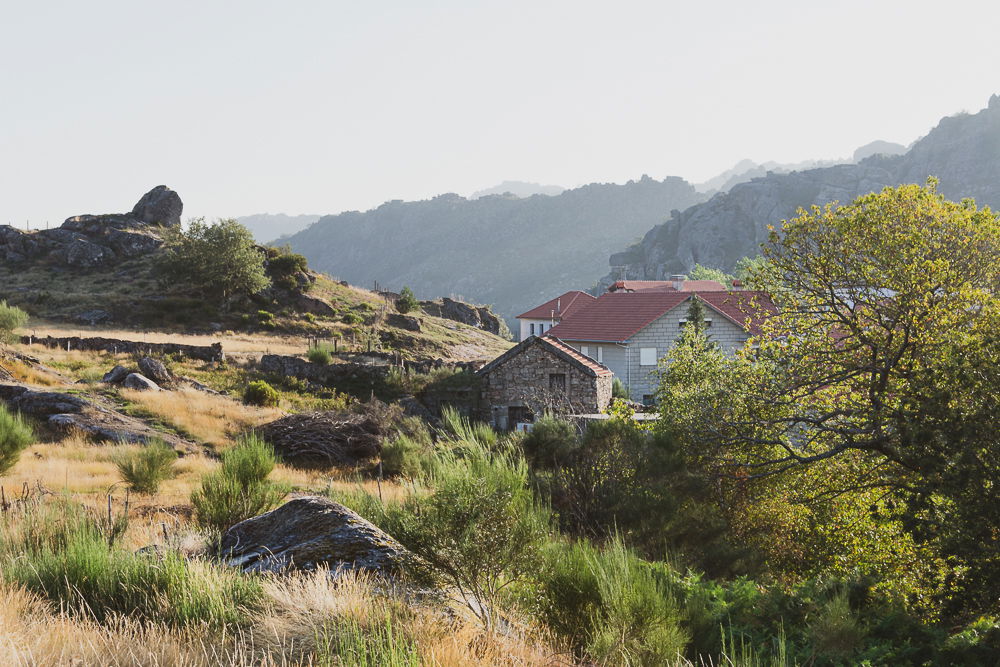 Castro Laboreiro is located in Melgaço, in Peneda Gerês National Park, a remote and unique place surrounded by monumental mountains. This ancient village had an important role in Portuguese history, and it's still possible to discover some historical remains, such as the Castle or the Roman bridges.
If you are looking for a chance to go back to the origins, Castro Laboreiro is beyond compare. Here, it's still possible to see "Brandas" and "Inverneiras". "Brandas" are higher places, with fertile soil, where the people live during the summer. "Inverneiras", on the other hand, are located in the lower places and work as a refuge during the winter.
The Castle of Castro Laboreiro is a must-go. It stands on a hill, with the perfect location to watch the moment when the sun goes down! A picture is worth 1000 words… When the sunlight kissed my skin, I was surrounded by peaceful feelings, and that moment was everything I needed to be happy: a sunset, a mountainous landscape and perfect company. There're no words to describe. Of course, due to its location, the Castle had an important role in the defence of this region but, unfortunately, the structure is not intact. I had decided to see the Castle during the sunrise (not a real sunrise because it would be too soon!!!), feeling the fresh breeze in the morning, seeing the clouds kissing the mountains, it's was a priceless moment as well.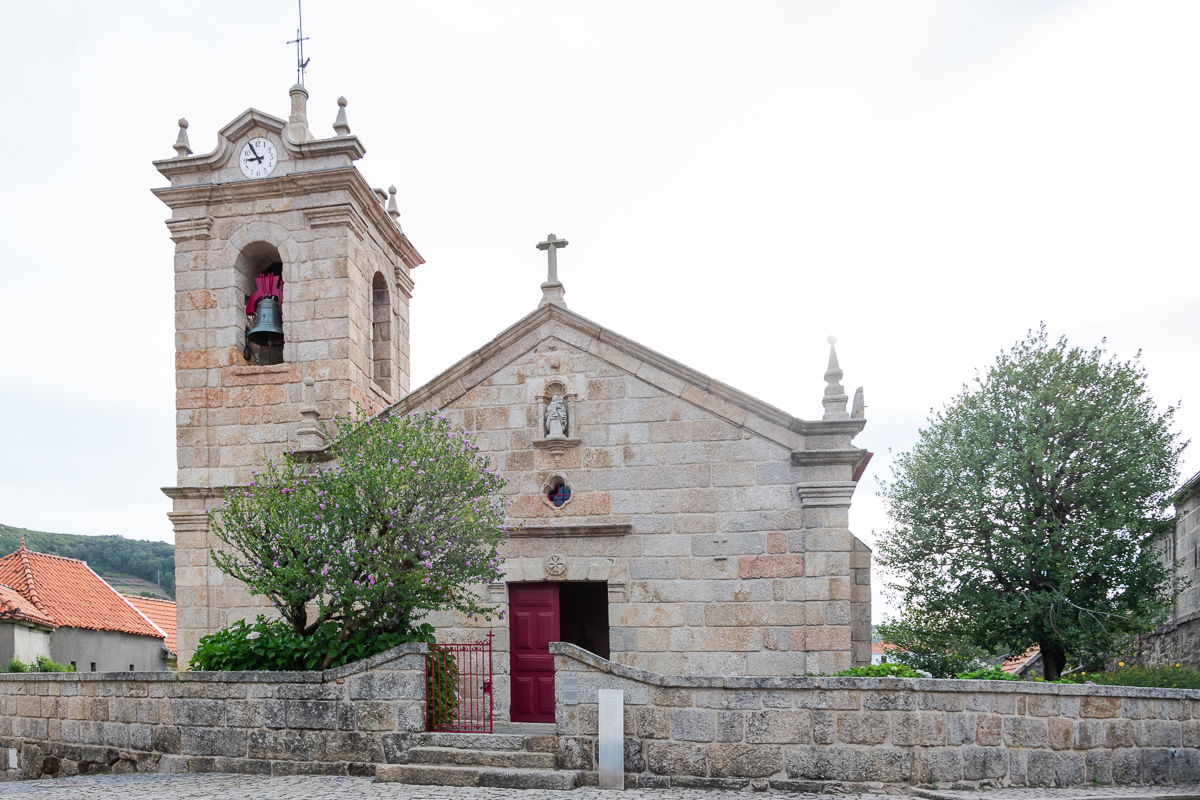 As I said, the village has a rich historical heritage that you should visit: Igreja Matriz de Castro Laboreiro, Ponte Velha de Castro Laboreiro (Old Bridge), Ponte da Cava Velha or Ponte Nova (New Bridge) were some of those I have visited. At the moment, maybe you're asking why I chose this title: looking for the lost turtle... I need to tell you that find the turtle was one of my beloved moments (and quite funny, actually!) In the Tourism Office, I discovered the existence of this ''Turtle". Inevitably, I decided that I should find it. The Turtle is nothing less than a rock formation, but how many times can we see a turtle rock? We woke up early and we decided to find the turtle. I was seeing turtles everywhere and almost climbed a mountain to see "the turtle" (that wasn't a turtle). I have discovered that a huge range of rocks could seem like a turtle, but the true turtle was in the opposite direction, far away from there. So, don't let yourself be fool by rock formations!!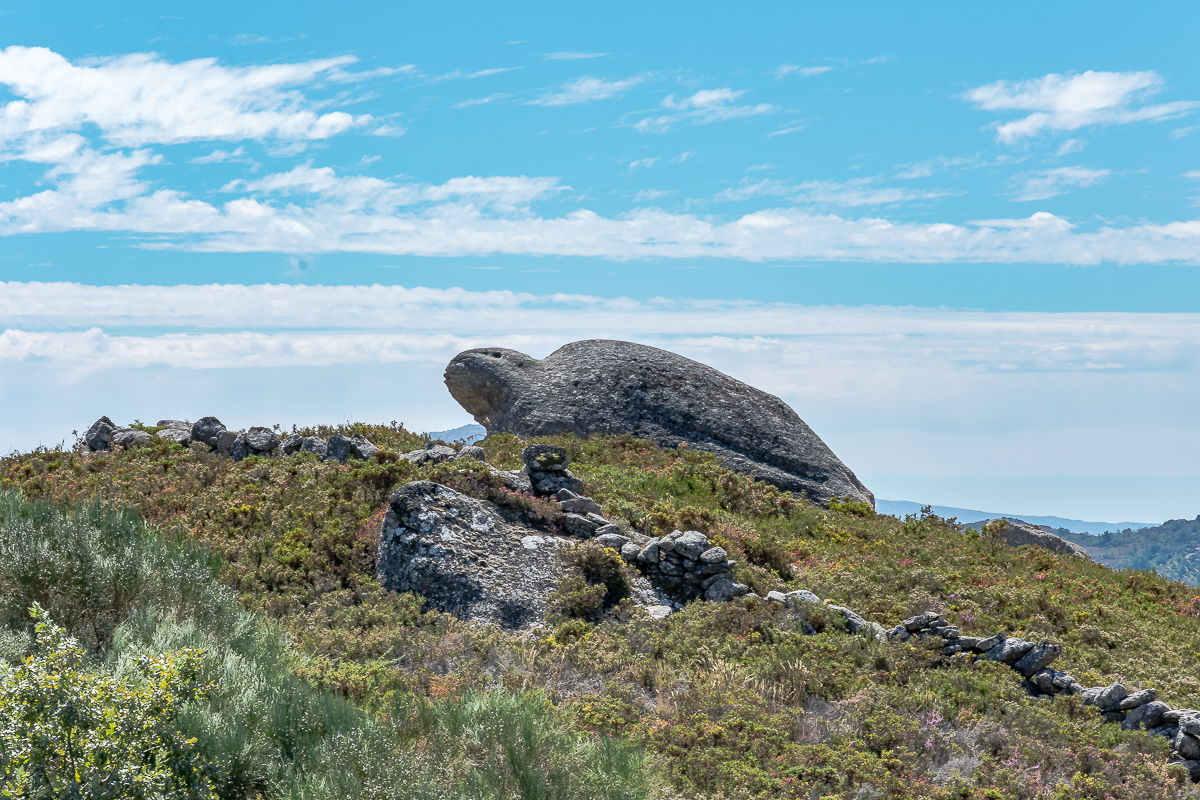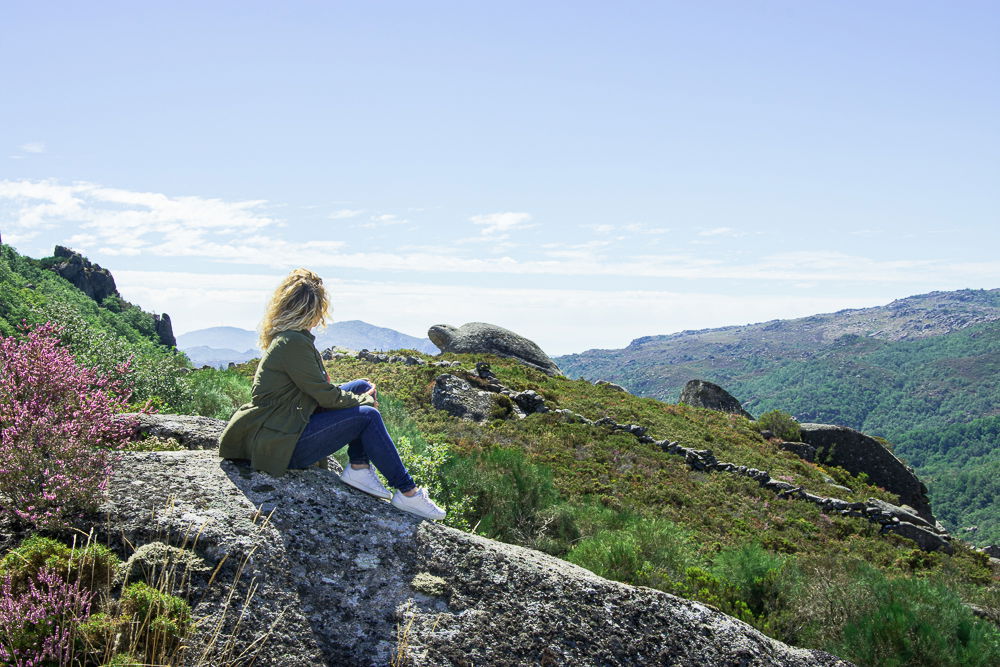 I felt such happiness in Castro Laboreiro, this remote and unique place has caught my heart forever. Castro Laboreiro is a lovely place and, I'm sure, the village will welcome you with beauty in every Season.