When we talk about beautiful chapels around Portugal, it's impossible not to mention the Capela do Senhor da Pedra, or Chapel of the Lord of Stone, built on rocks, with its back to the ocean, located in Miramar Beach, Vila Nova de Gaia.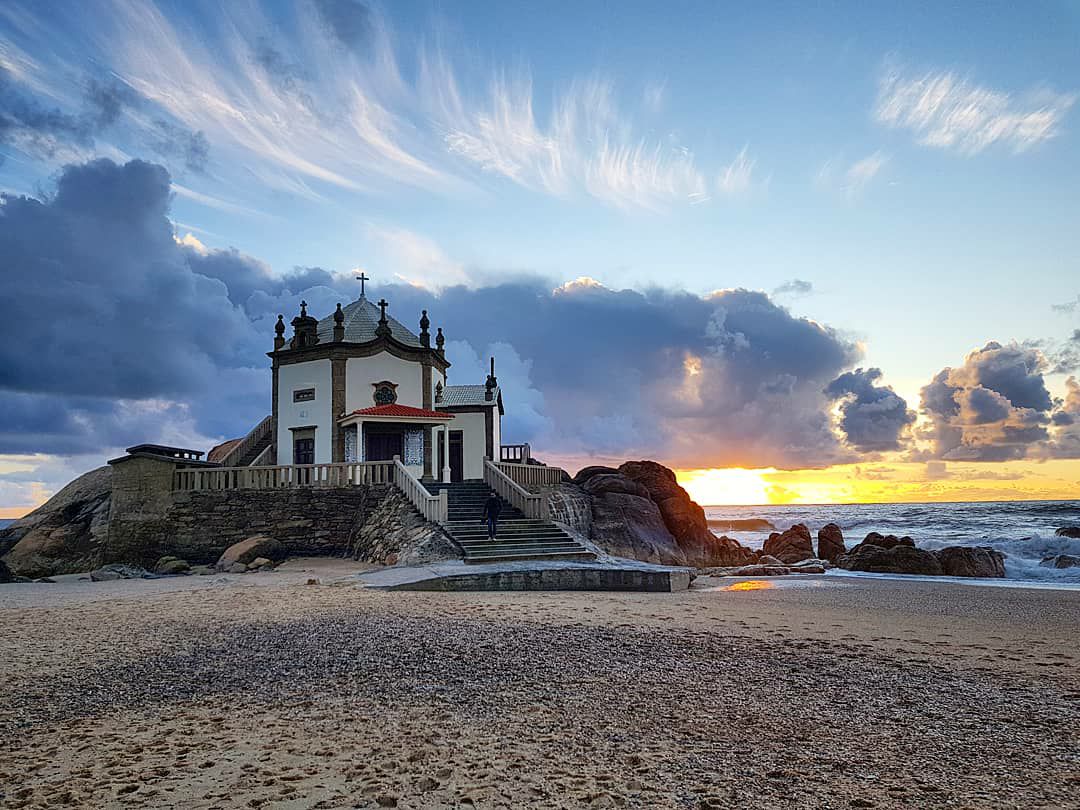 Capela do Senhor da Pedra is definitely worth a visit, not only because it's gorgeous but, above all, it has a strong history and it's full of legends. Furthermore, the chapel provides an outstanding moment when the sun goes down.
The giant boulder, where the chapel sits nowadays, was used as a place of ancient pagan rituals and, in 1686 (17th century), the Chapel may have been built to reclaim the site for Christianity, thus ensuring its dominance.
The magnificent chapel stands out by the seaside, built on the rock, with a hexagonal layout. It's easily accessible during the low tide. However, when the tide is high, it seems like the powerful ocean waves will swallow the little chapel when the waves crash against the rock. It's an extraordinary moment.
The sunset is particularly marvellous, as well. Apart from sky colors, it's a peaceful moment, bursting with good energy.



Legends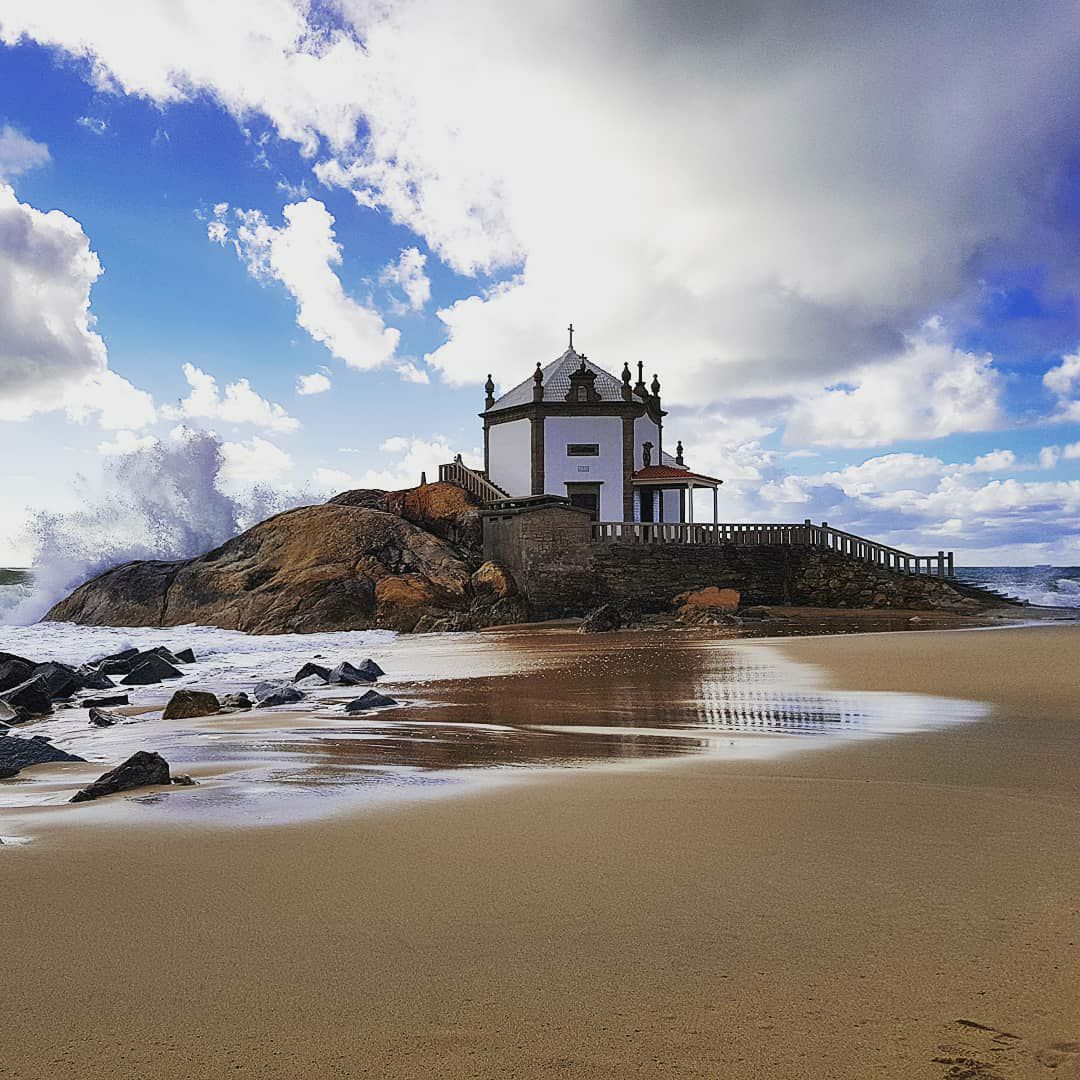 Some people think that the Capela do Senhor da Pedra was built as a promise, by someone who had survived a shipwreck and had been saved by a wave that carried him to the rock.
Others believe that a Christ's Statue ended up the rock, brought by the sea.
And, for those who are still trying to discover what happened with D. Sebastião, the legend says that, on a foggy morning, D. Sebastião pressured its horse's paw against the rock, but ended up going back without entering the Portuguese territory.
Visiting the Capela do Senhor da Pedra is an awesome experience, whether if you are a seeker of beautiful landscapes or if you are just looking for a tranquil moment to chill by the ocean.
If you are fond of lovely chapels, you should see these: Capela de São Lourenço and Capela da Senhora da Lapa.
What are you waiting to schedule your visit?

How to get there?
Address
Alameda do Sr. da Pedra, 4410 Vila Nova de Gaia
It takes around 30 minutes from Porto to Capela do Senhor da Pedra.