At first sight, some places look simple and not so special. Maybe, it happens with Capela de São Lourenço, in Viana do Castelo. Nevertheless, this little chapel on the banks of the Lima River is remarkable.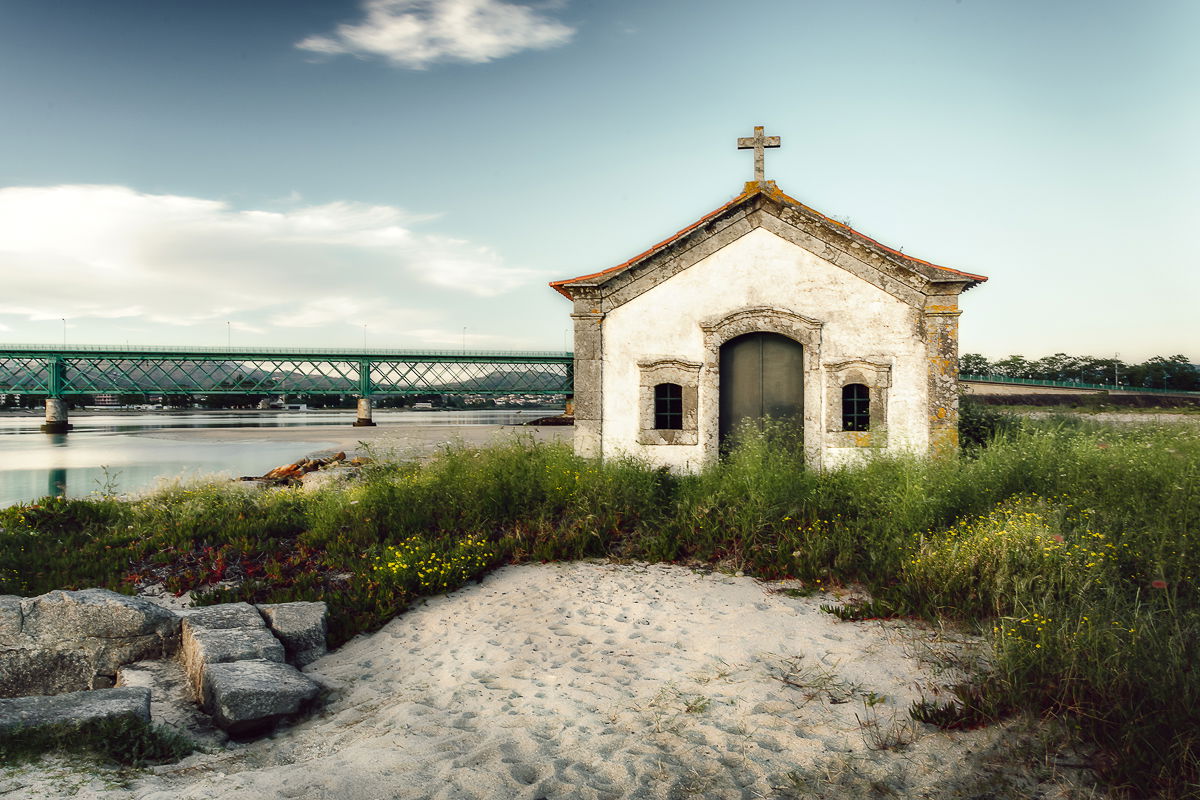 Capela de São Lourenço was the first reason why I fell in love with Viana do Castelo. It's something spectacular to arrive in Viana do Castelo, to cross the Eiffel Bridge, and to see the chapel standing isolated on the margin of Lima's estuary.
One of the most important things during our trips it's these kinds of feelings, which some places trigger in our heart, such as happiness, peace, and home... I felt everything, and Viana do Castelo has become special!
The chapel was built during the first half of the 16th century, and it was renewed during the 18th century. It's a baroque chapel, and it had belonged to the former farm of San Lorenzo. The architecture is simple, but you wouldn't doubt that this place it's truly unique.
Here, it's a wonderful place to watch the sunset. It's amazing seeing the Santa Luzia Sanctuary, hiding between the shadows, and the sky glowing in the shade of orange colors. There are some moments you can't forget, and this is one of them. Believe me, it's glorious.

Do you need more reasons to discover Viana do Castelo?
Address
Rua de Nossa Sra. das Areias 164, Viana do Castelo