It's time to spill the beans and show you another outstanding place: Capela Nossa Senhora da Lapa. Could you guess the location? It's in the North of Portugal, more specifically in Soutelo, Vieira do Minho.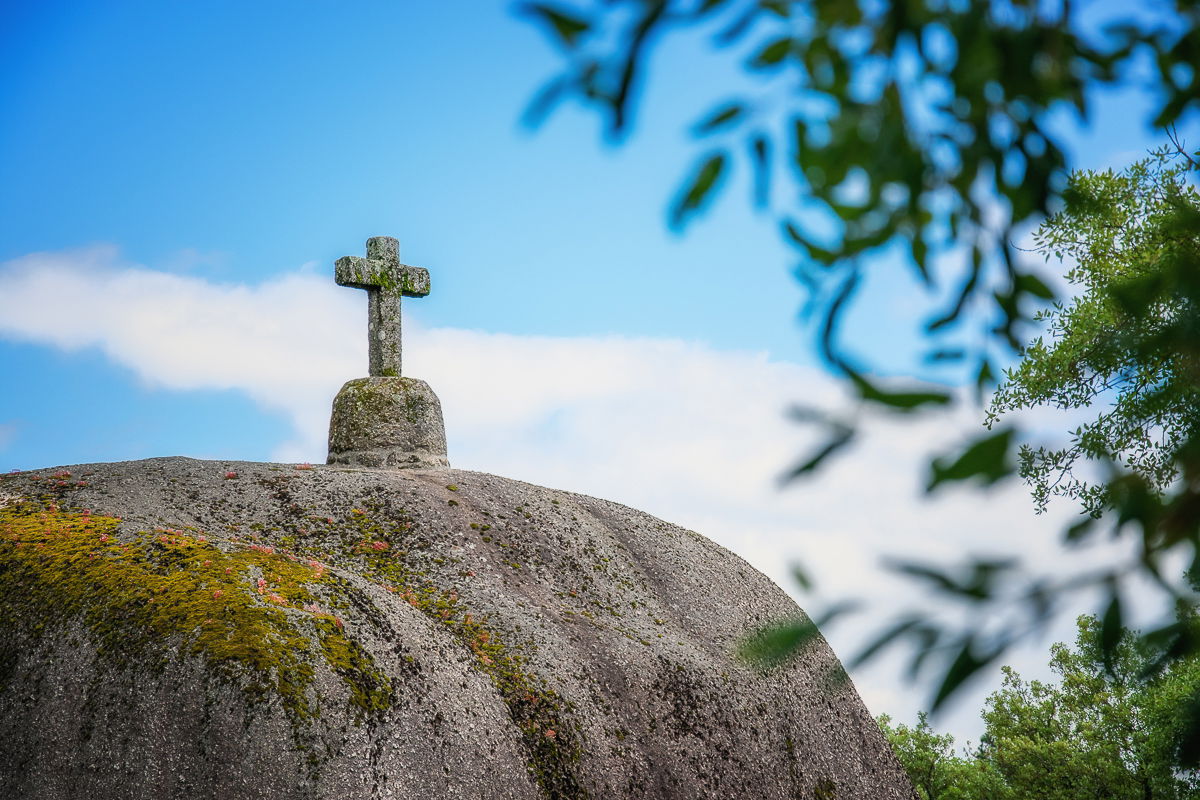 Capela Nossa Senhora da Lapa was built in 1964, under these huge boulger and, as I said, is located in Vieira do Minho, at the top of Penamourinho Hill. The building enchants every visitor, due to its architecture, under a huge boulder. The area is quite peaceful, but a little difficult to find. Be careful if you are using google maps because the app tried to take us up a horrible and narrow street.
Of course, we made it, and it was completely worth our effort. The sanctuary is spectacular, and we could use the stairs and go up to the viewpoint. The panoramic view from there is wonderful.
According to legend, a little shepherdess saw an image of Nossa Senhora da Lapa under a rock. The news spread quickly, and the pilgrimages to this place had started. Since then, these pilgrimages have repeated every year. The chapel was built where the image had appeared.
Cool right? So, take your time, look everywhere, fall in love with the landscape, admire every detail of the beautiful chapel.
You will love it!