Here we're again… There's no time to be bored in a wonderful world like this, right?
Today, I'm going to present one of the most famous footpaths in Spain: Caminito del Rey. Once, the path was nominated the world's most hazardous footpath, and now? Let's discover what had happened.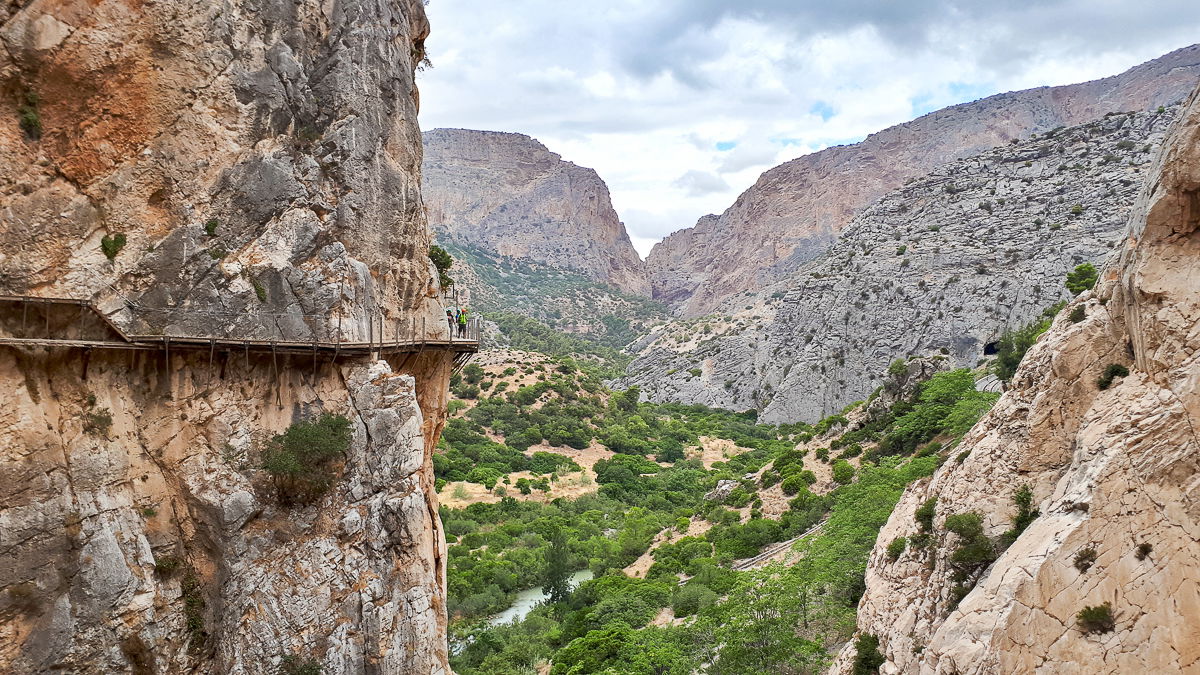 Caminito del Rey is located nearby Málaga, Andalusia. It's a linear trail, with almost 8 kilometers. The natural surroundings are breathtaking and, most important, the entire route has been restored. Therefore, don't worry, it's completely safe! But, of course, you shouldn't neglect your safety.
For those who suffer from vertigo, the path could be a bit demanding. Anyway, I didn't feel any fear, and if you lose your attention admiring the beautiful landscape, you'll not realize that you're suspended 100 meters above the river.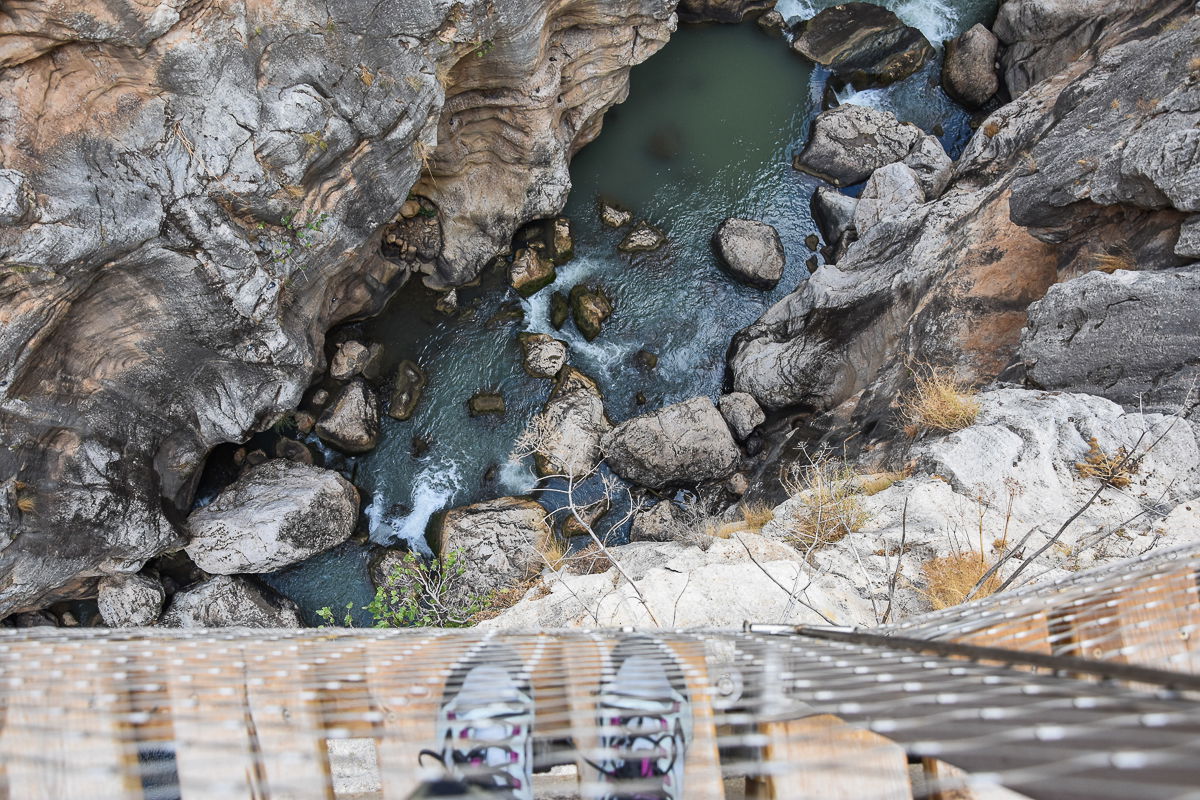 Caminito del Rey takes us on an adventure between stunning views. The path was built on the walls of the Los Gaitanes Gorge, and it goes through cliffs, canyons, and a beautiful valley, always accompanied by the Guadalhorce river. I think by now, you already understood that I'm keen on landscapes like this. To be true, I'm sure, I will never get tired of it.
And because a picture is worth 1000 words… I leave you with some photos.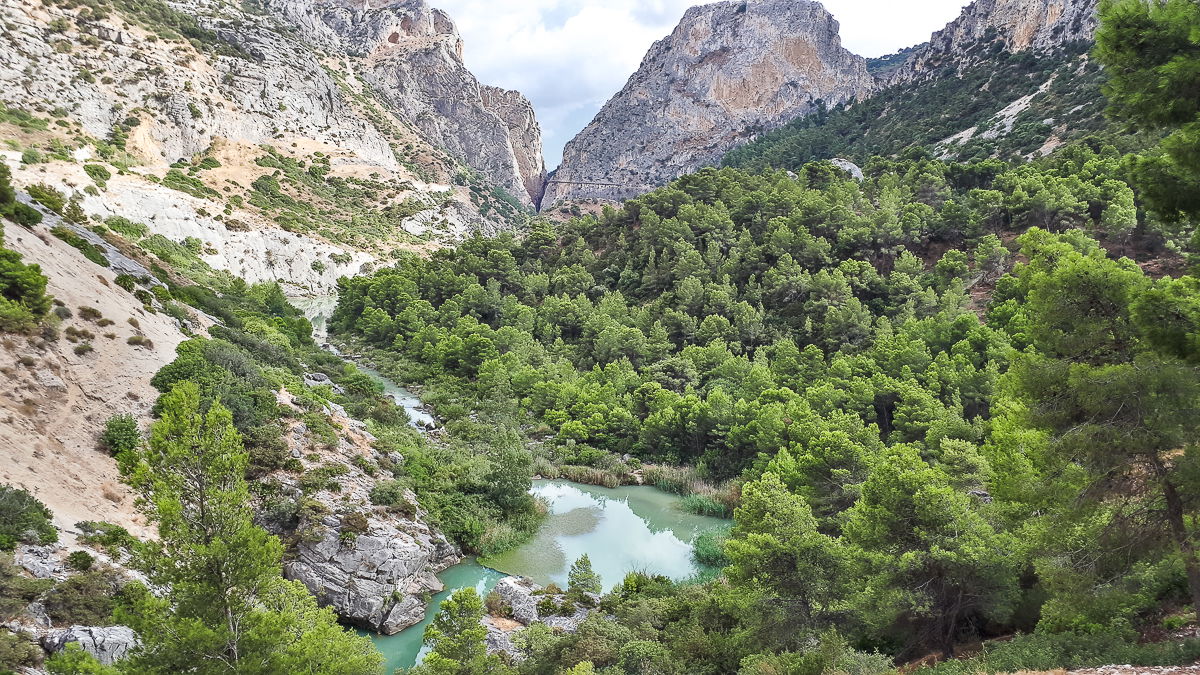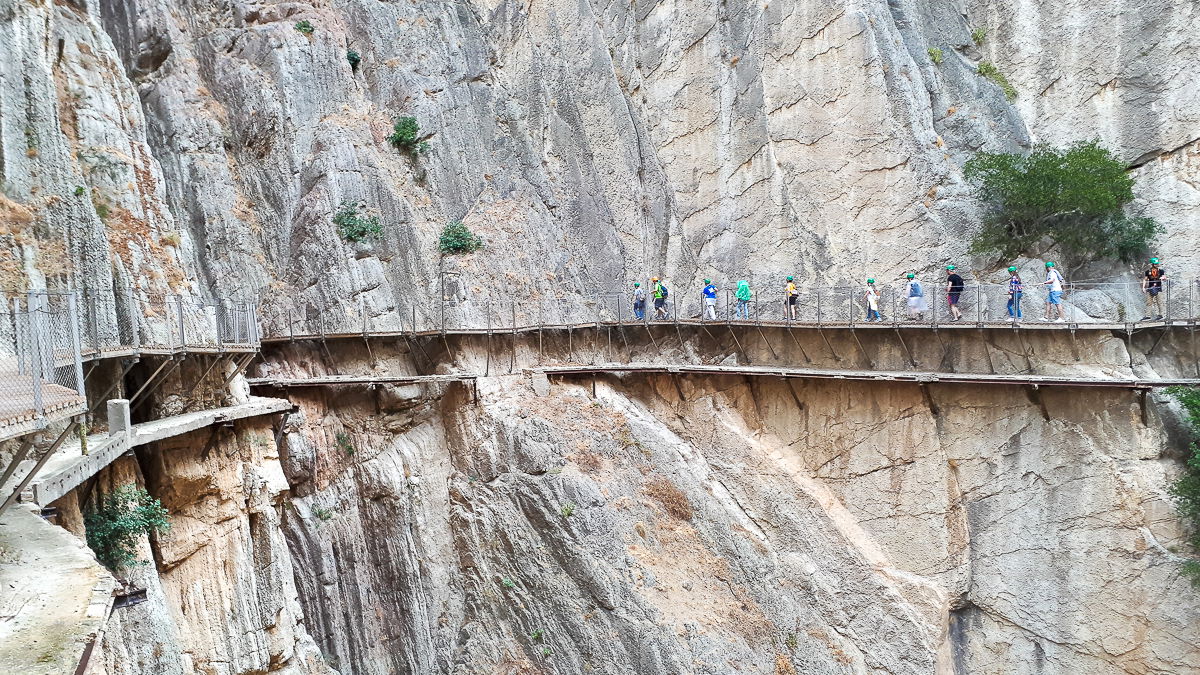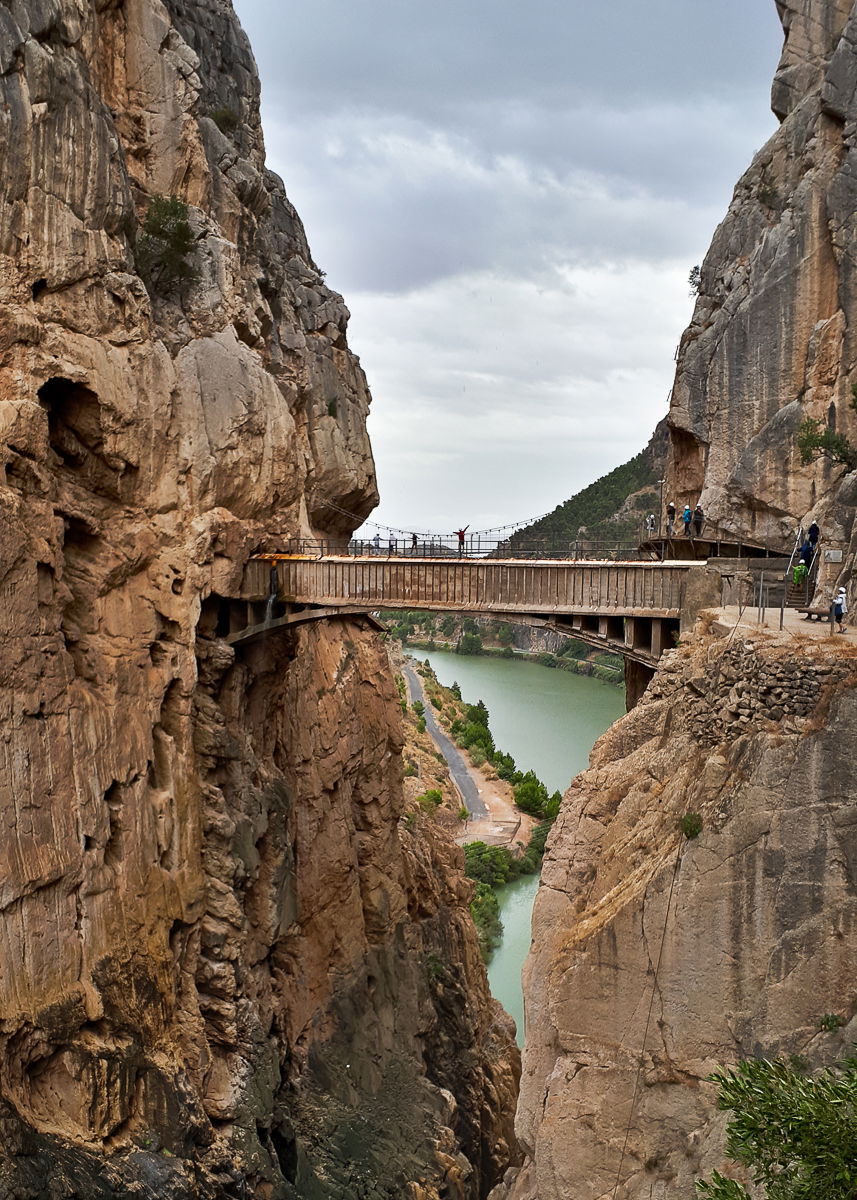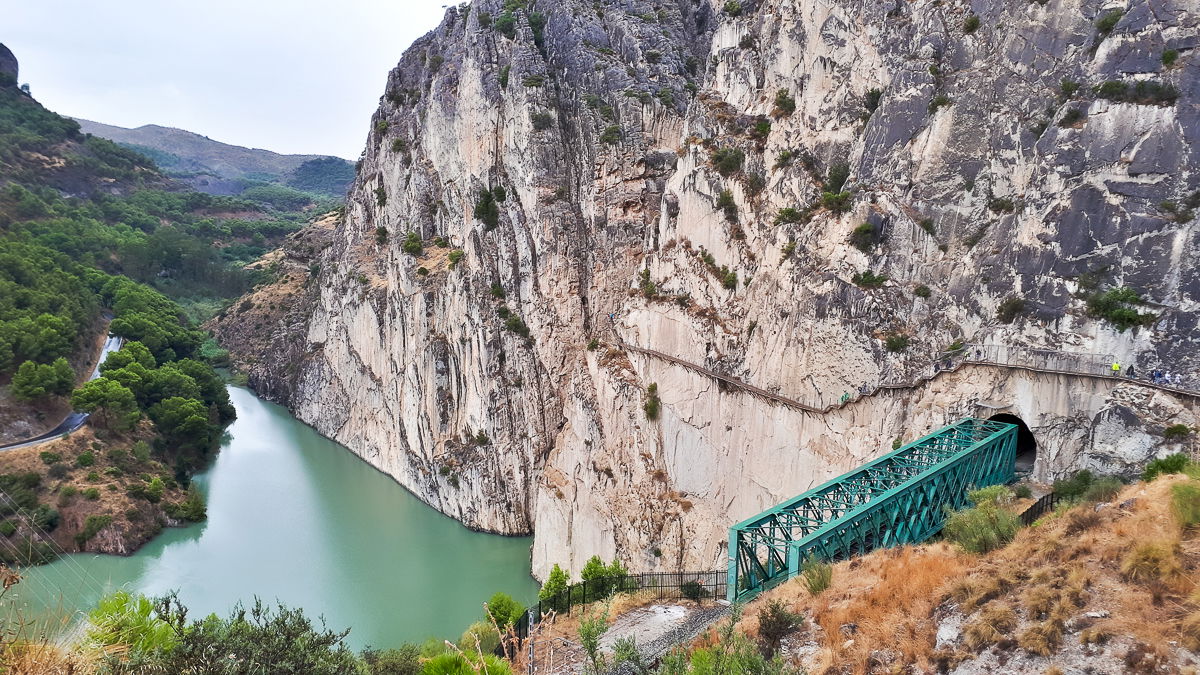 Why is it called Caminito del Rey?
Caminito del Rey could be understood as the little king's path. It was built in the early 20th century to bring materials and maintenance workers to support the hydroelectric power station. In 1921, King Alfonso XIII officially opened the path, taking the walkway to the Conde del Guadalhorce dam. This is the reason why the route is named "Caminito del Rey".
Over the years, the path was abandoned, which had led to its deterioration. Some people had died trying to cross it, and the path was closed. In 2014, Caminito del Rey started being restored, and now… it's an incredible experience.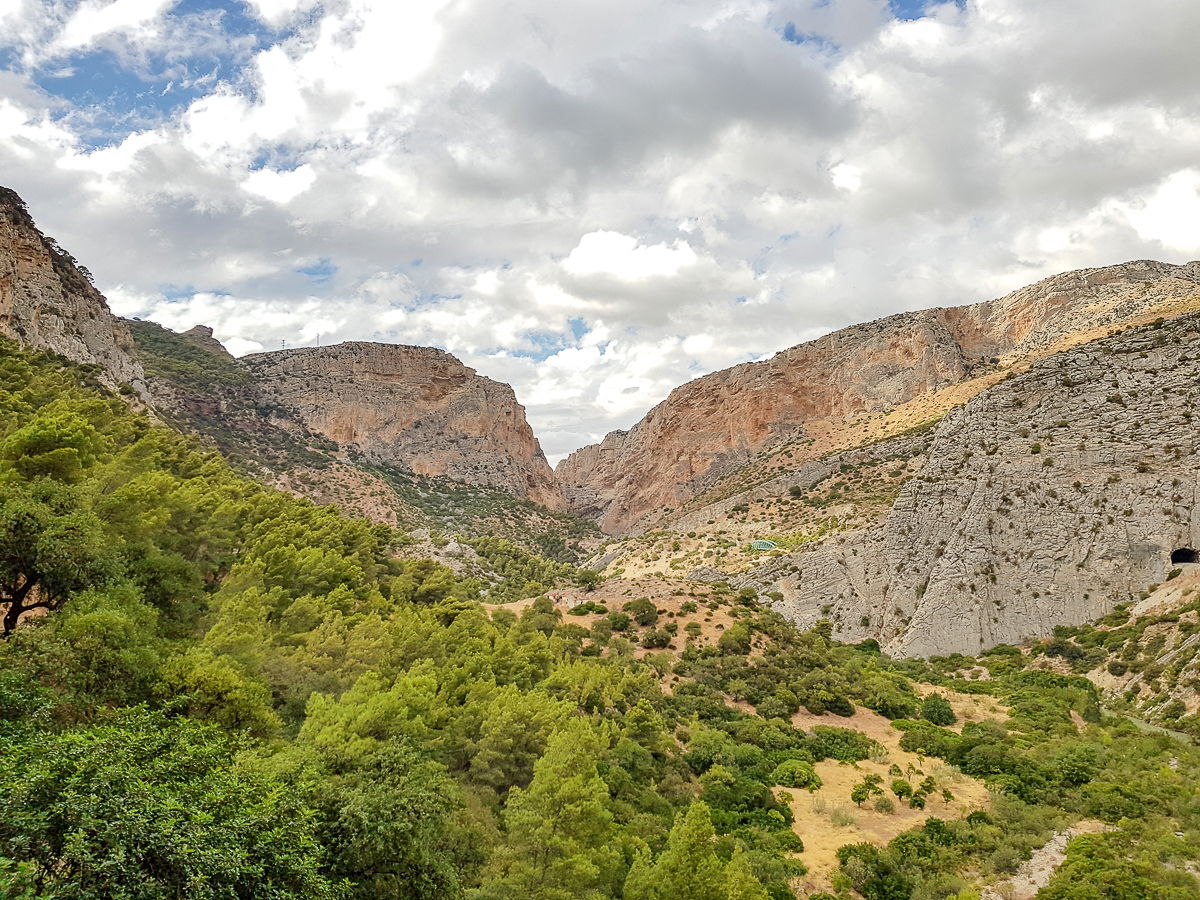 Things you should know before your visit
The trail is linear, with one way only: from Ardales to the exit in Álora. It's almost 8 kilometers long, between mountain paths and suspended walkways (around 3 kilometers).
There's a restaurant and several parking areas at the entrance. The staff will give you a sexy protective helmet. You'll love it. Make sure you bring some food with you, suncream, a hat, appropriate clothes (depending on the weather), and hiking boots.
There're no toilets.
There're no rubbish bins on the path. Be good, take care of the environment, and don't leave trash behind!
When it rains or it's too windy, the path can be closed for safety measures. Please, before your visit, make sure you check the path's official webpage.
It takes about 3 - 4 hours to finish it. If you leave your car at the entrance, you have two options to get back: you can take the shuttle bus or you can walk back. If you decide to walk back, make sure you consider the light and weather conditions.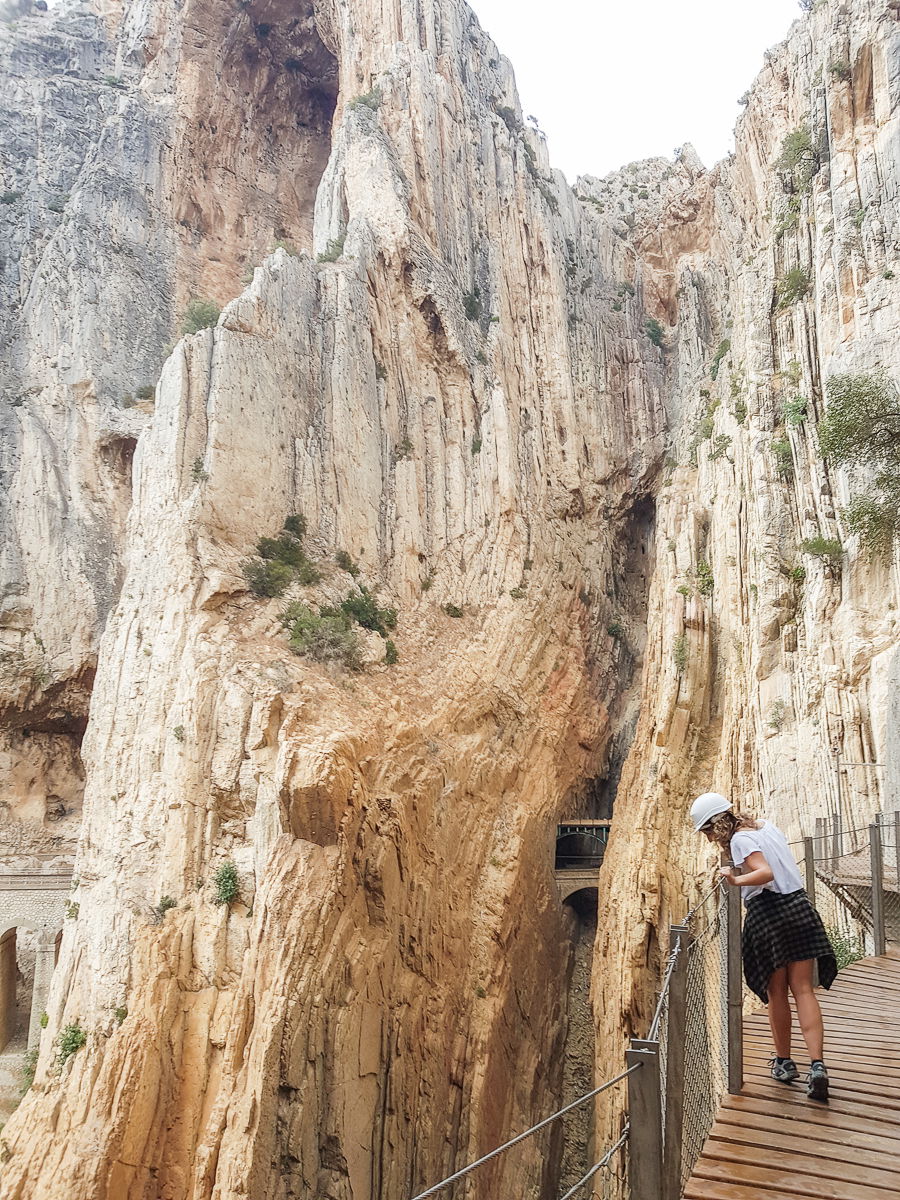 How to get there?
You can get there by car, but also by train. Check out all the information on the official webpage.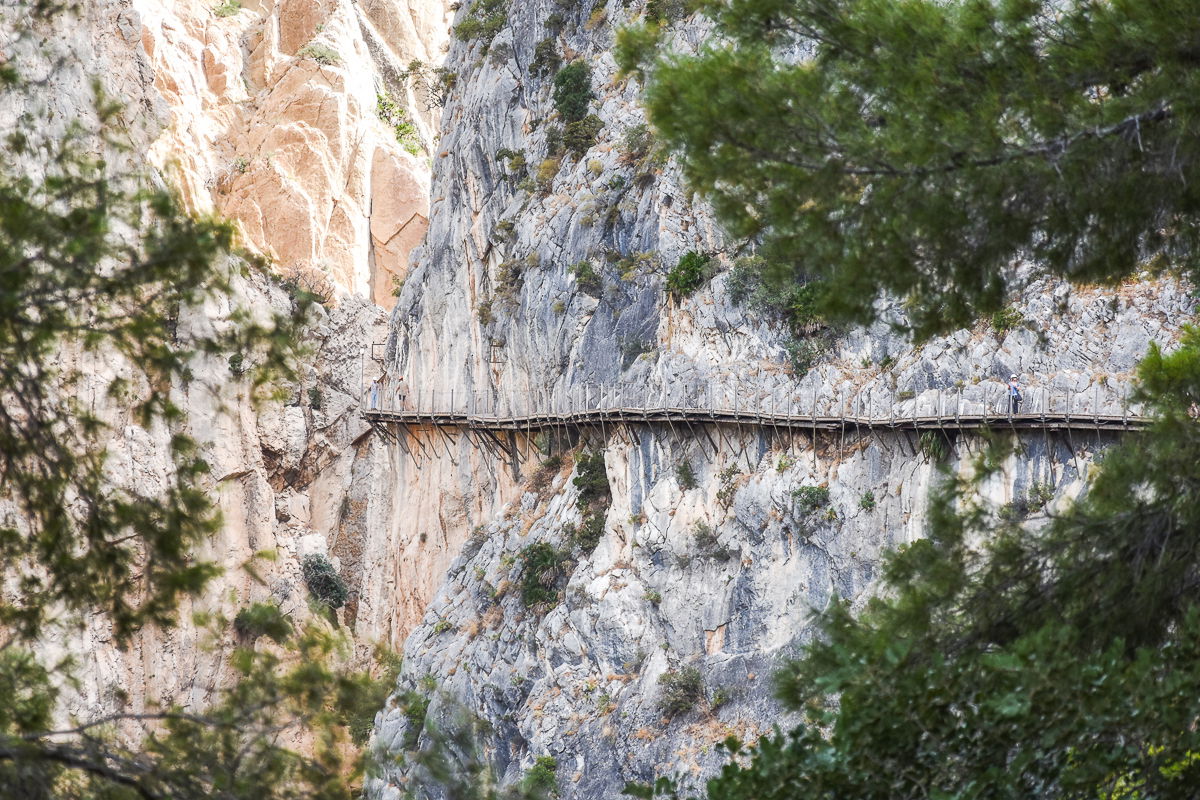 Where to buy the tickets?
You should know that the place is really famous. If you want to enjoy the opportunity to stroll around, it's better if you book the tickets in advance.
The general ticket costs 10€.
Nowadays, Caminito del Rey is no longer the world's most dangerous walk.
It welcome you with safety, and landscapes that you'll never forget.
Bucket list… yes or no?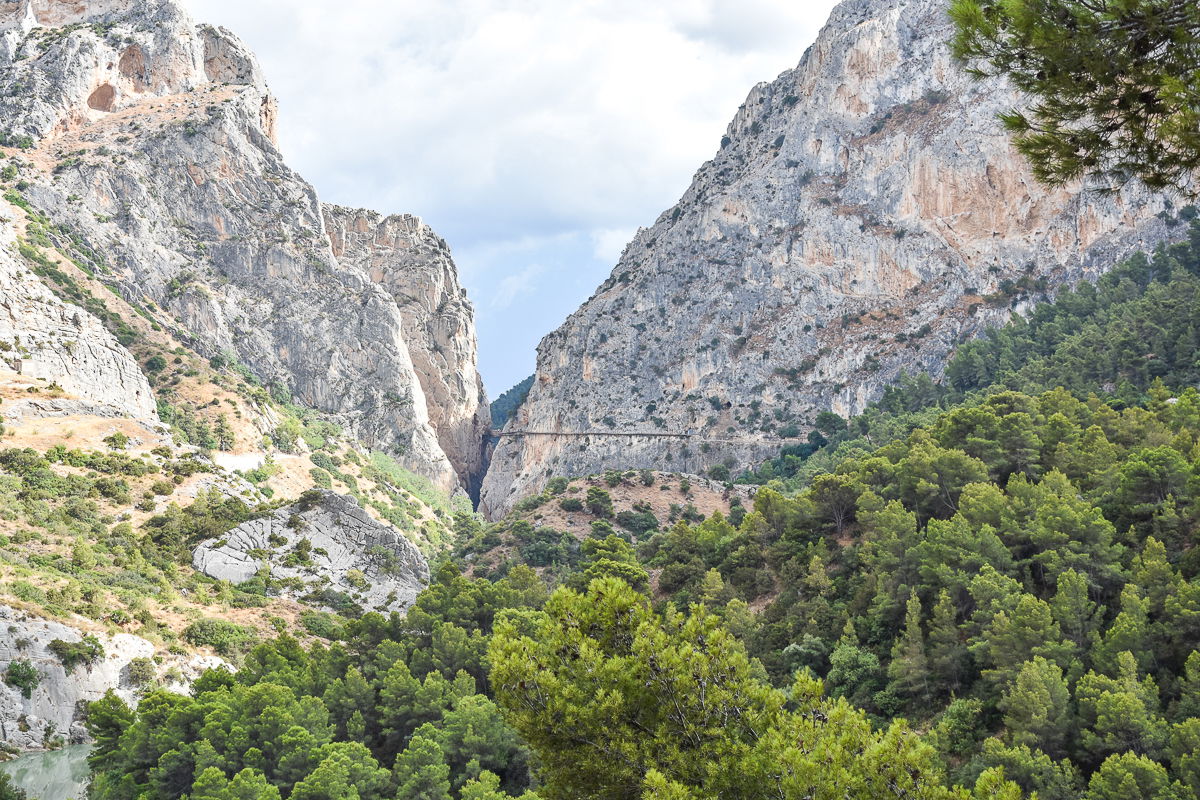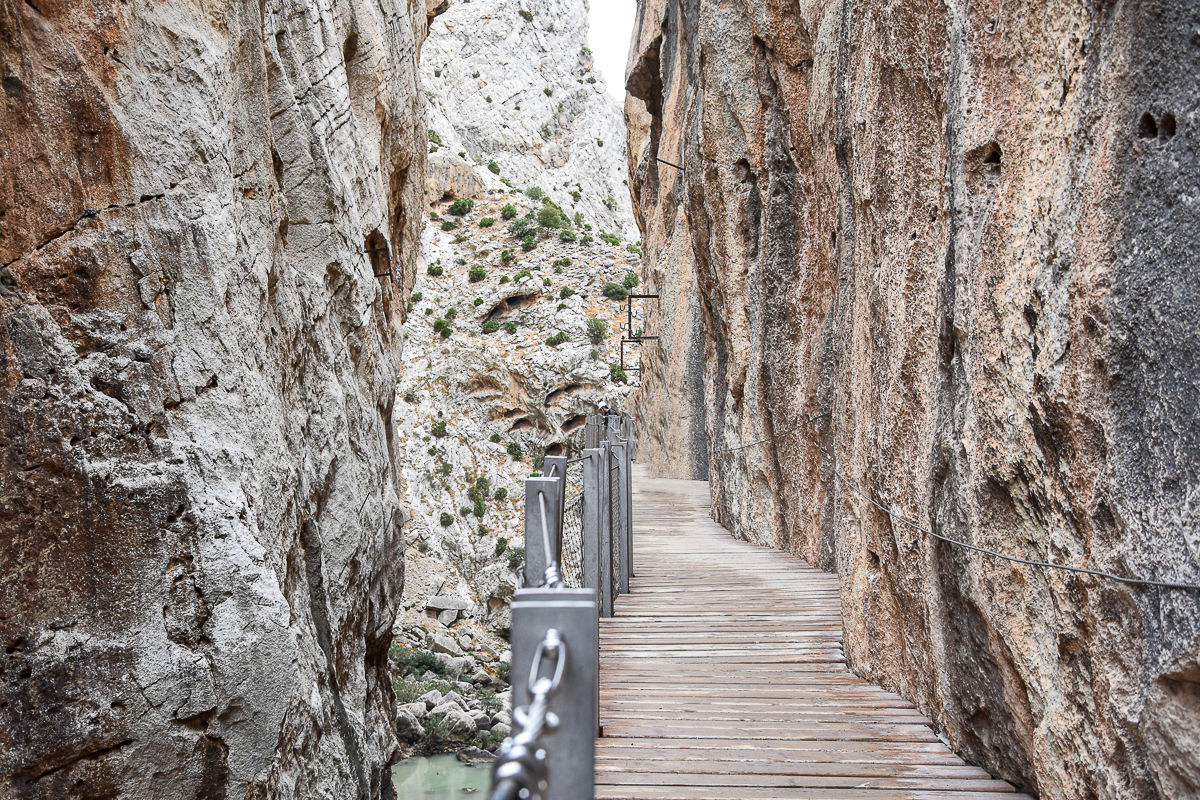 If you like this, I'm sure you want to discover everything about Picos de Europa.