The Longest Pedestrian Suspension Bridge opens in Portugal: I'm pleased to present the 516 Arouca. Bridge 516 Arouca is located in Arouca Geopark, in Aveiro District, 75 km from Porto.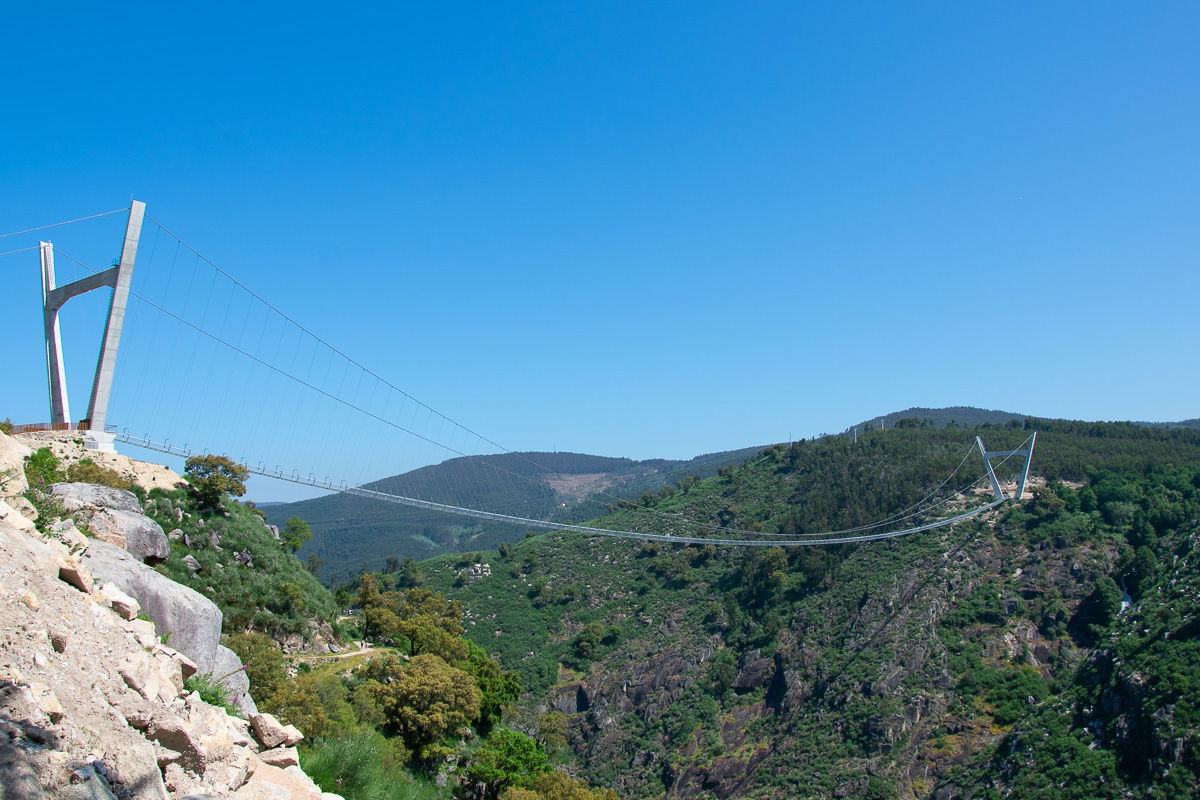 In this article, you can discover everything you need before your visit.
Firstly, if you are afraid of heights, this experience can be a bit inappropriate for you. The bridge has 516 meters in length, and an elevation of 175 meters above the ferocious waters of the Paiva River. But believe me, the 516 Arouca is completely safe and stable. These 516 meters are very enjoyable, and provide us with a unique opportunity to appreciate the magnificent landscape that surrounds us.
Secondly, Arouca Geopark is recognized by UNESCO as a Geological Heritage, due to the characteristics of the territory, where there's a valuable geological heritage, which includes geosites with international relevance. Also, this territory is home to a huge range of endangered species, such as the Iberian Wolf.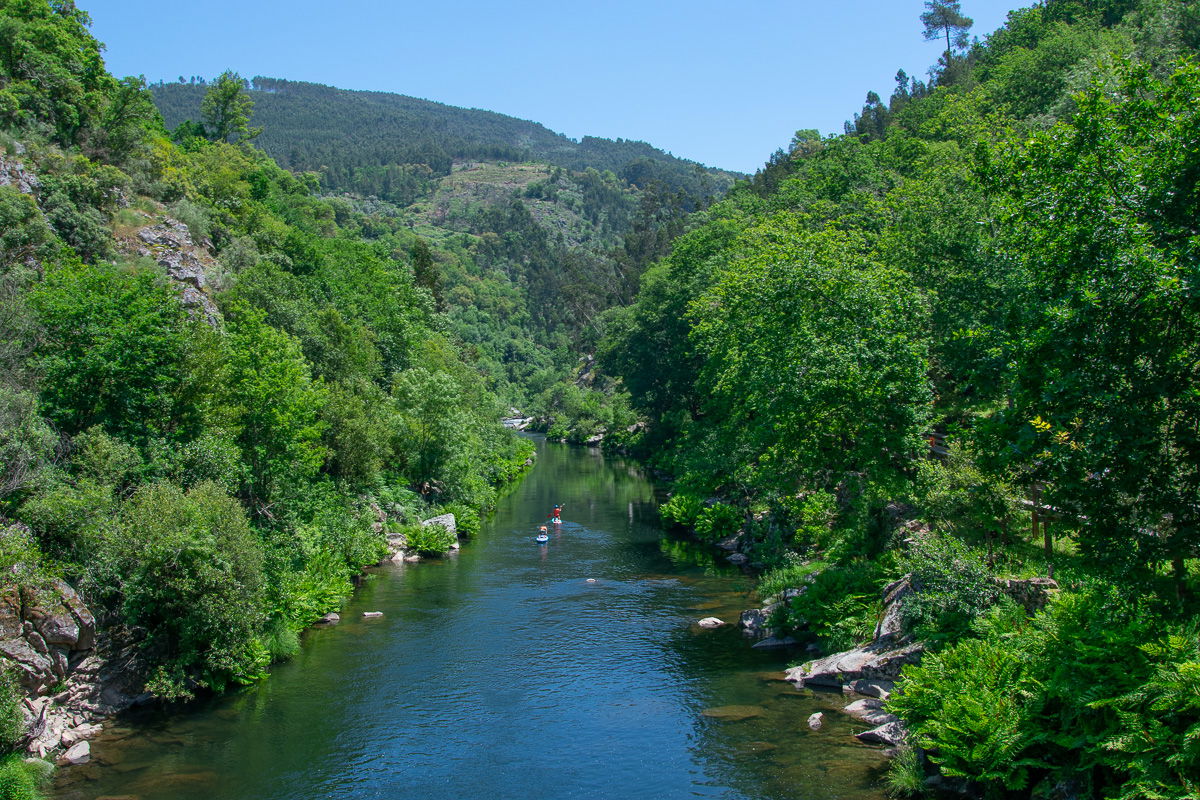 After the opening of Paiva Walkways, in 2015, the bridge 516 Arouca has been opened to impress every visitor, involved by the greatness of the Mother's Nature. We can see the bridge far away, it looks like a metallic line, against the blue sky. Next to 516 Arouca, you can see the magnificent Aguieiras Waterfall.
It's possible to start your journey in Areinho, a good option if you are thinking of doing the Paiva Walkways, as well. Or, on the other hand, you can drive up to Alvarenga. The crossing can be done in both directions or just one way. The ticket to visit the bridge includes the Paiva Walkways, and you must buy it in advance (tickets are not available at the entrance).
Do you dare to cross it?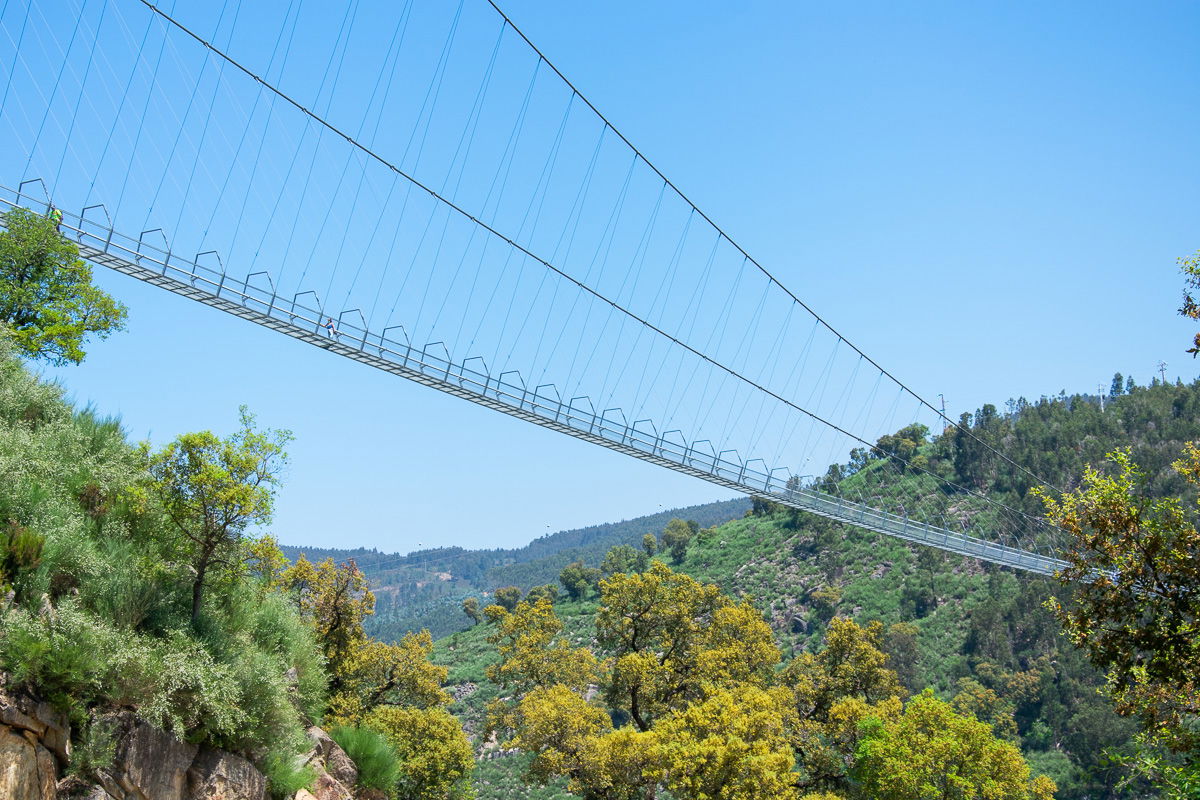 How to get there?
Meeting Point in Canelas:
GPS: 40°57'38.2"N 8°10'31.3"W (pedestrian access)
Meeting Point in Alvarenga:
GPS: 40°57'59.2"N 8°10'21.2"W (pedestrian access)
Parking in Areinho:
Parking in Alvarenga (Albisqueiros):
Timetable
April to October: from 09 AM to 07 PM
May to September: from 08 AM to 08 PM
November to March: from 09 AM to 05 PM