Are you digging around a place where it's possible to find magnificent mountains, enchanting valleys, historic villages and an unforgettable scenery?
Spread across the provinces of Asturias, Cantabria and León, there's a unique natural park, with a matchless beauty, where you can discover a diverse range of activities - it's crystal clear that I'm talking about Picos de Europa National Park.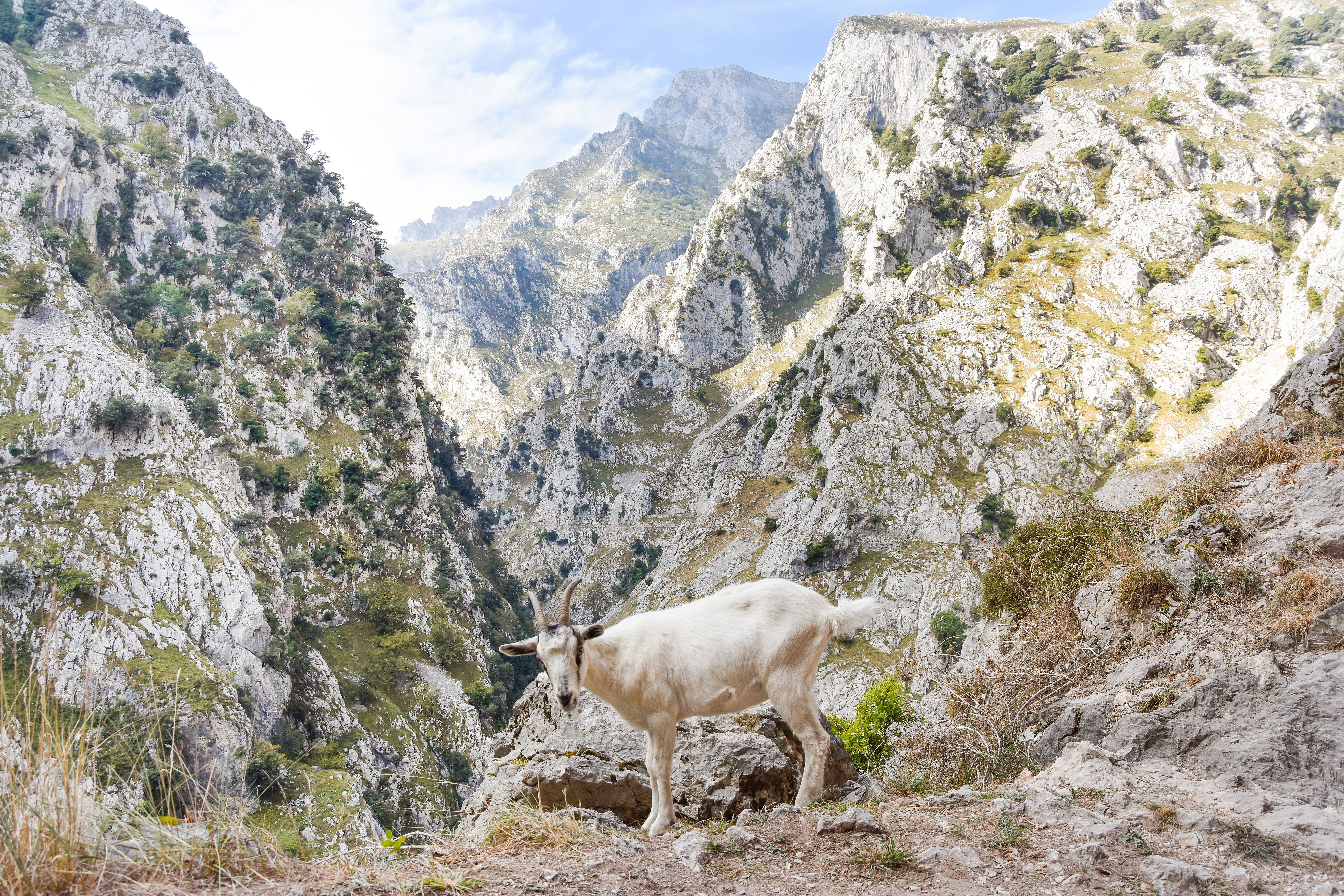 Picos de Europa National Park was the first National Park in Spain and it was declared a Biosphere Reserve in 2003 by UNESCO, and there are so many reasons to explain that.
The Park takes its name from the monumental rock formations, so you already can imagine a breathtaking landscape. It's also home to the brown bear and the Iberian wolf. Here, rural life and nature have co-existed for centuries and there is a strong history of sheep-herding.
If you are fond of cheese, you will love this… This region is well-known for being a producer of award-winning and high-quality cheese.
The best way to explore the region is by car, there are many viewpoints and, I'm sure, you will not want to miss any. Cangas de Onis is a small village, at the base of Picos de Europa, and it's a good starting point to discover the region.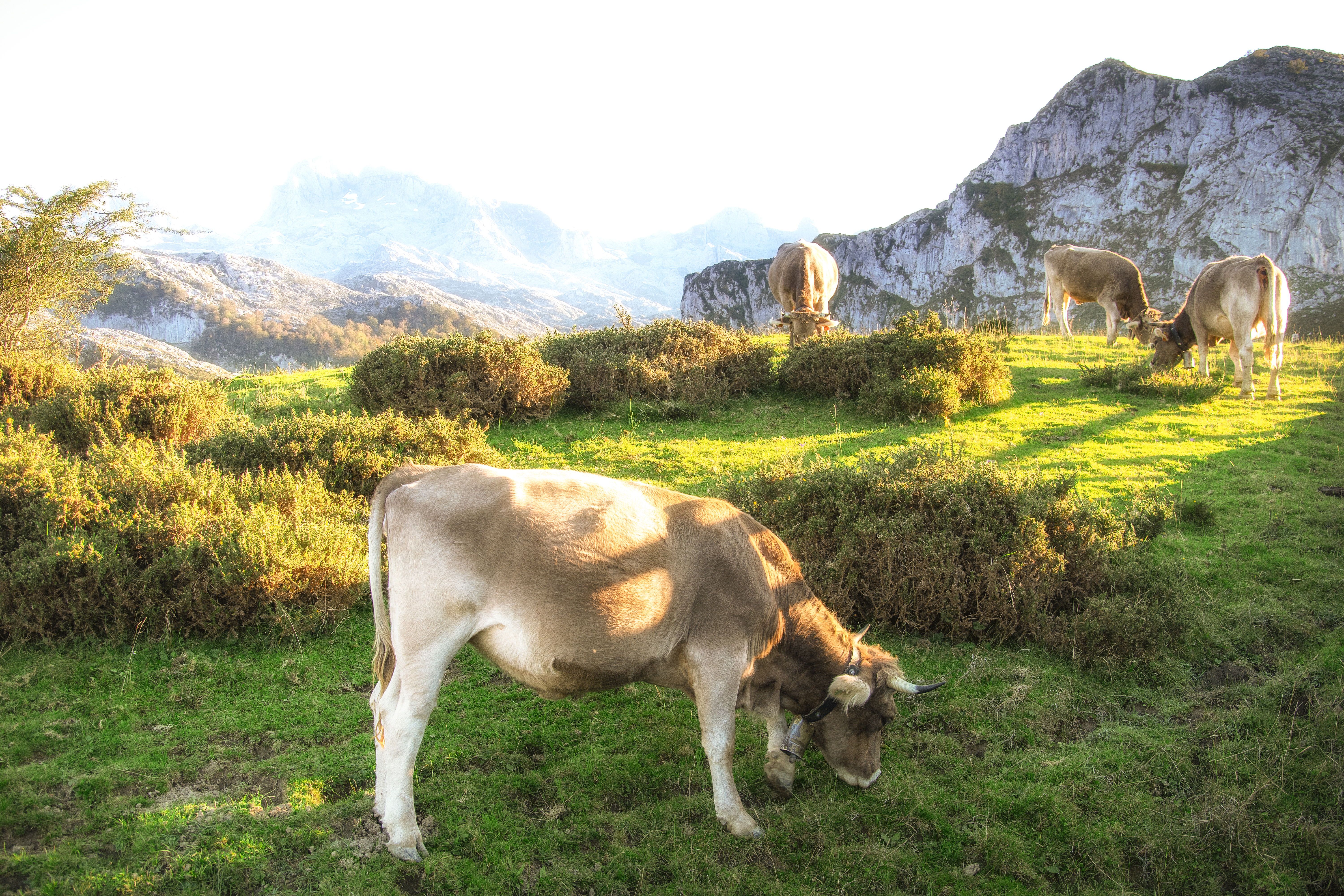 1 - COVADONGA
Visiting Covadonga is a full experience.
The region combines the best of different worlds, namely: history, nature and spirituality.It was in Covadonga, centuries ago, that it occurred the first rebellion of northern Christianity against the Moorish control, and where the Kingdom of Asturias was born, with Pelayo as the protagonist. In recognition of this King Alfonso I of Spain commanded that a chapel and monastery would be built and dedicated to 'Our Lady of Covadonga'.
The Sanctuary of Covadonga has become a symbol of pilgrimage, with a complex that includes the Basilica, the Cave and different buildings, surrounded by a magnificent mountain scenery.
The Basilica can be seen for miles and it impresses all the visitors, high above the mountain. Next to the Basilica, there is a cave - the Holy Cave - where we can find the Lady of Covadonga, affectionately called "La Santina" and Pelayo's tomb.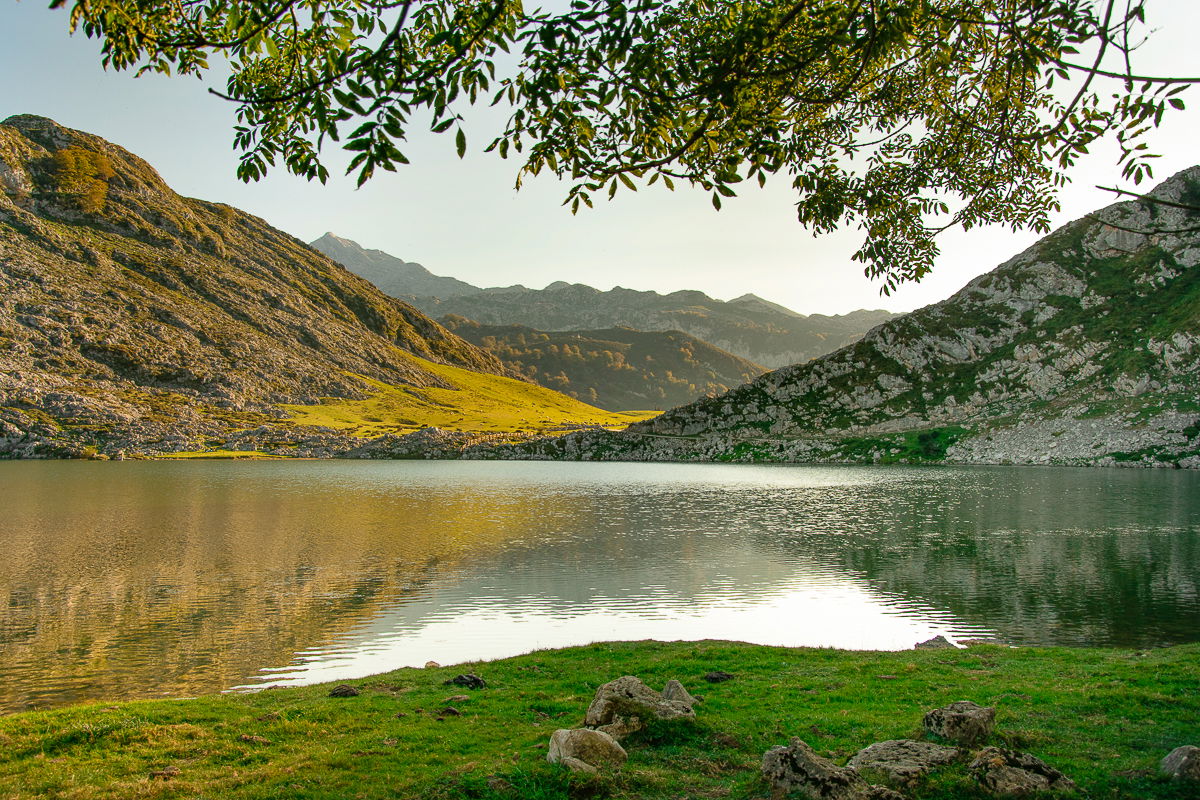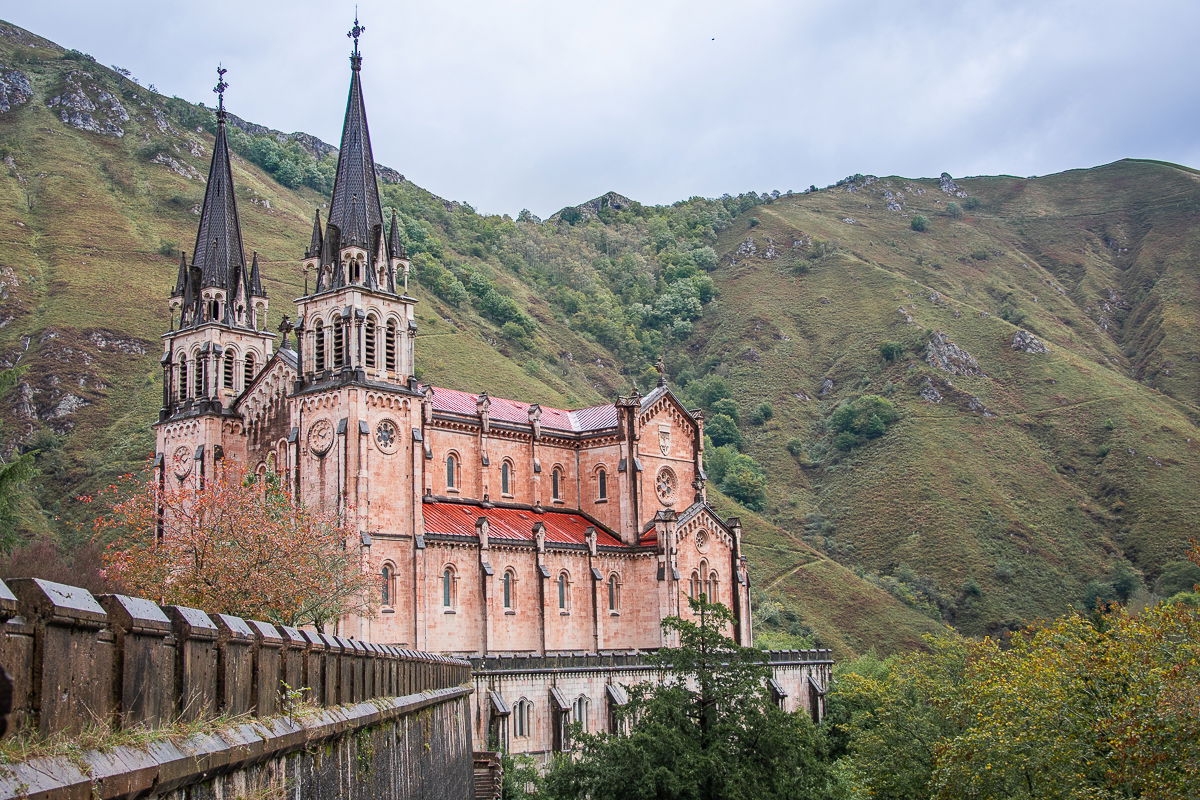 Around Covadonga, there's a lovely walking scenery. The peaks touch the sky and we can feel the pulse of nature. There are three glacial lakes: Enol, Ercina and Bricial (that only has water during the thaw) and nothing is better than finishing your journey with a picnic by the lakes.
The Covadonga Lakes Trail has a distance of 5 km, it's circular and easy for everyone. Take your time, enjoy the astounding landscape, let yourself be surprised by the company of sheep, cows and horses that run free in their environment.
Information about Covadonga Lakes
Distance: 5 km Time: 2 - 3 hours
Type: Circular
Difficulty: Moderate
Useful Information: The access to Covadonga's Lakes is closed during the high season, Easter and some special days in Spain. At that time, access is permitted by using the public bus.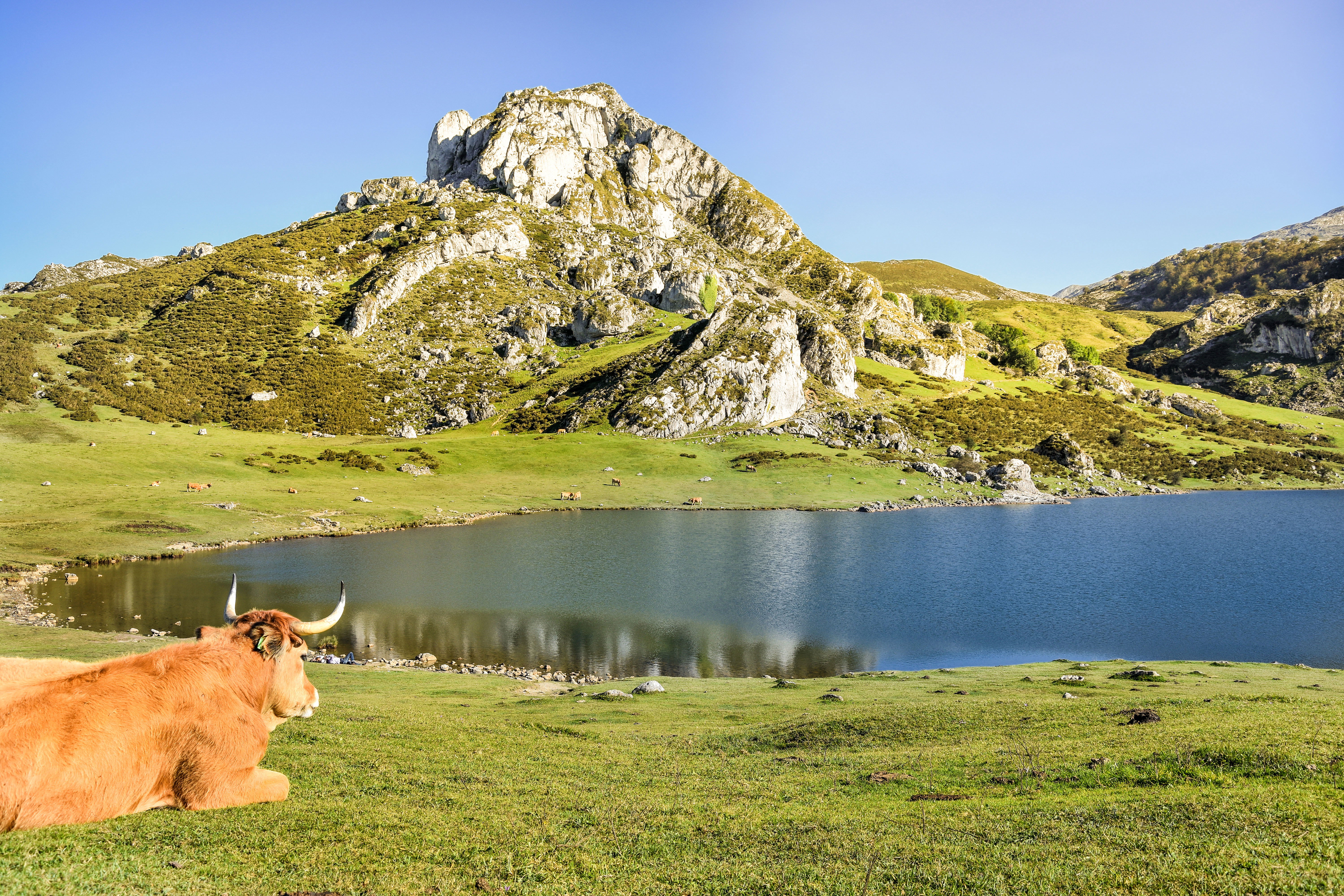 2 - RUTA DEL CARES
There's no doubt, Ruta del Cares is one of the most emblematic and breathtaking trails in Picos de Europa National Park.
The Cares Gorge is considered the Divine Gorge due to the majestic limestone rock which shoots up into the sky. This is definitely a passionate trail that follows the Cares river between Poncebos to Caín, and you will easily feel overwhelmed by the landscape around you. There are no words to describe Nature grandeur all around.
Ruta del Cares is a linear route with a distance of 12km (24km round trip) and you can start the trail in Poncebos or Caín. It's necessary to have a minimum of physical shape and we strongly advise you to have good shoes. If you are not prepared, in Cangas de Onis, there are a huge range of shops where you can find mountain equipment.
If you start in Poncebos, there are mountain taxis in Caín which you can use to go back to the starting point. The taxi has a capacity for 6 people and it costs 120 euros for a 2 hours journey.
Tip: Apart from Ruta del Cares, Poncebos is the origin of another historical trail: the hike to Bulnes.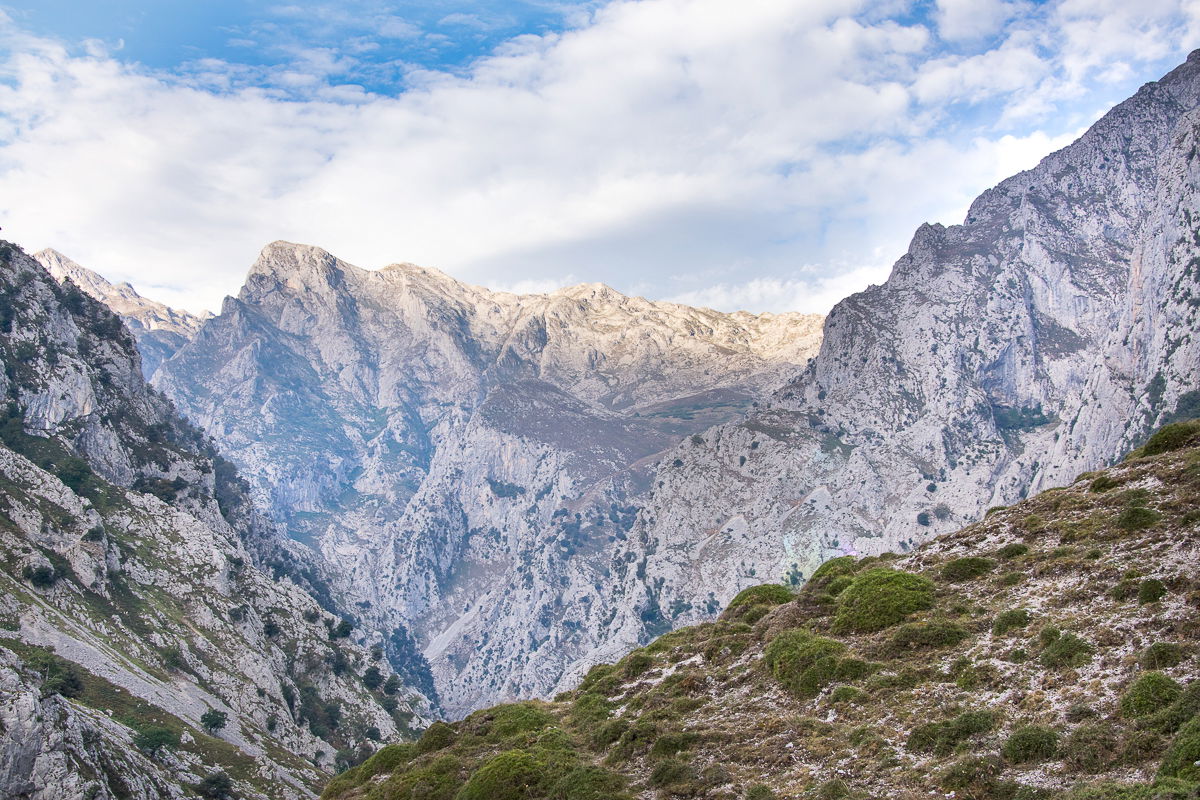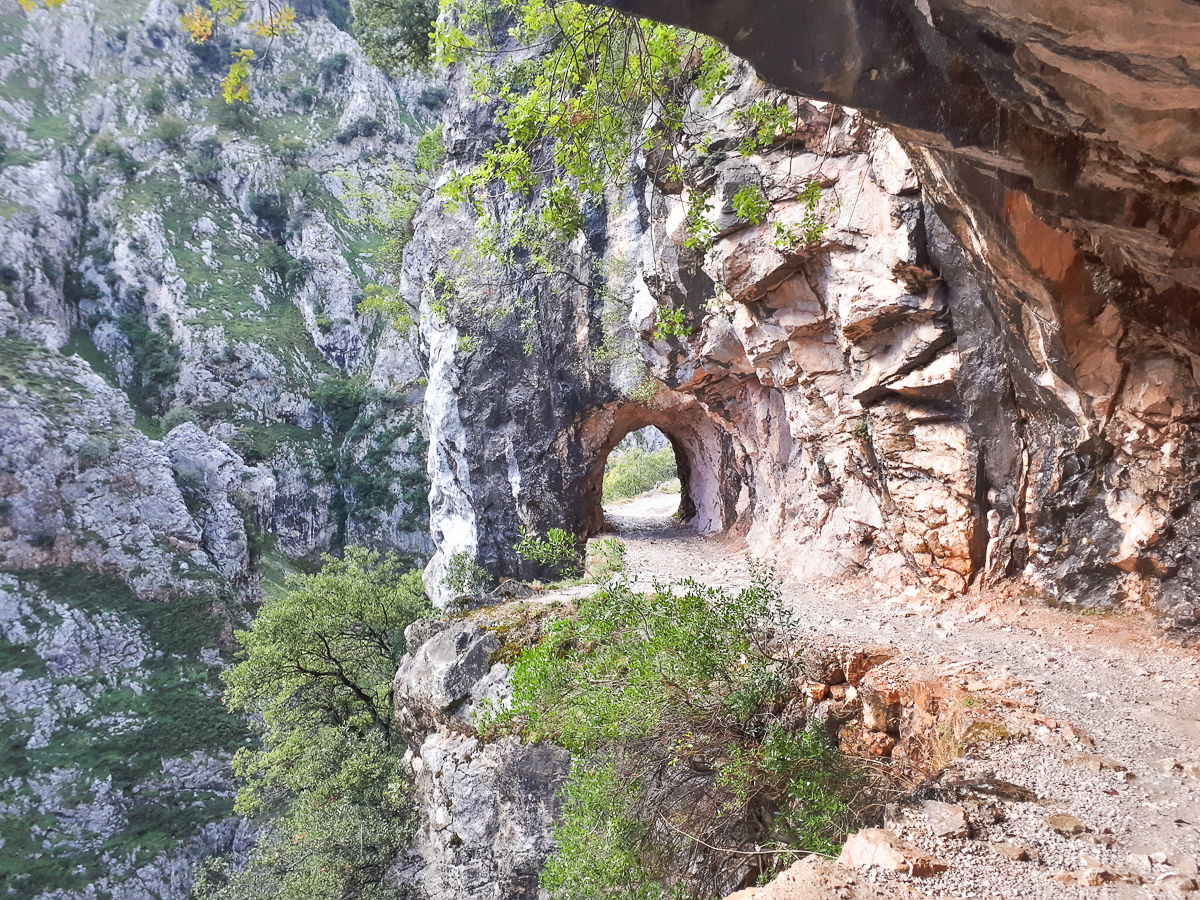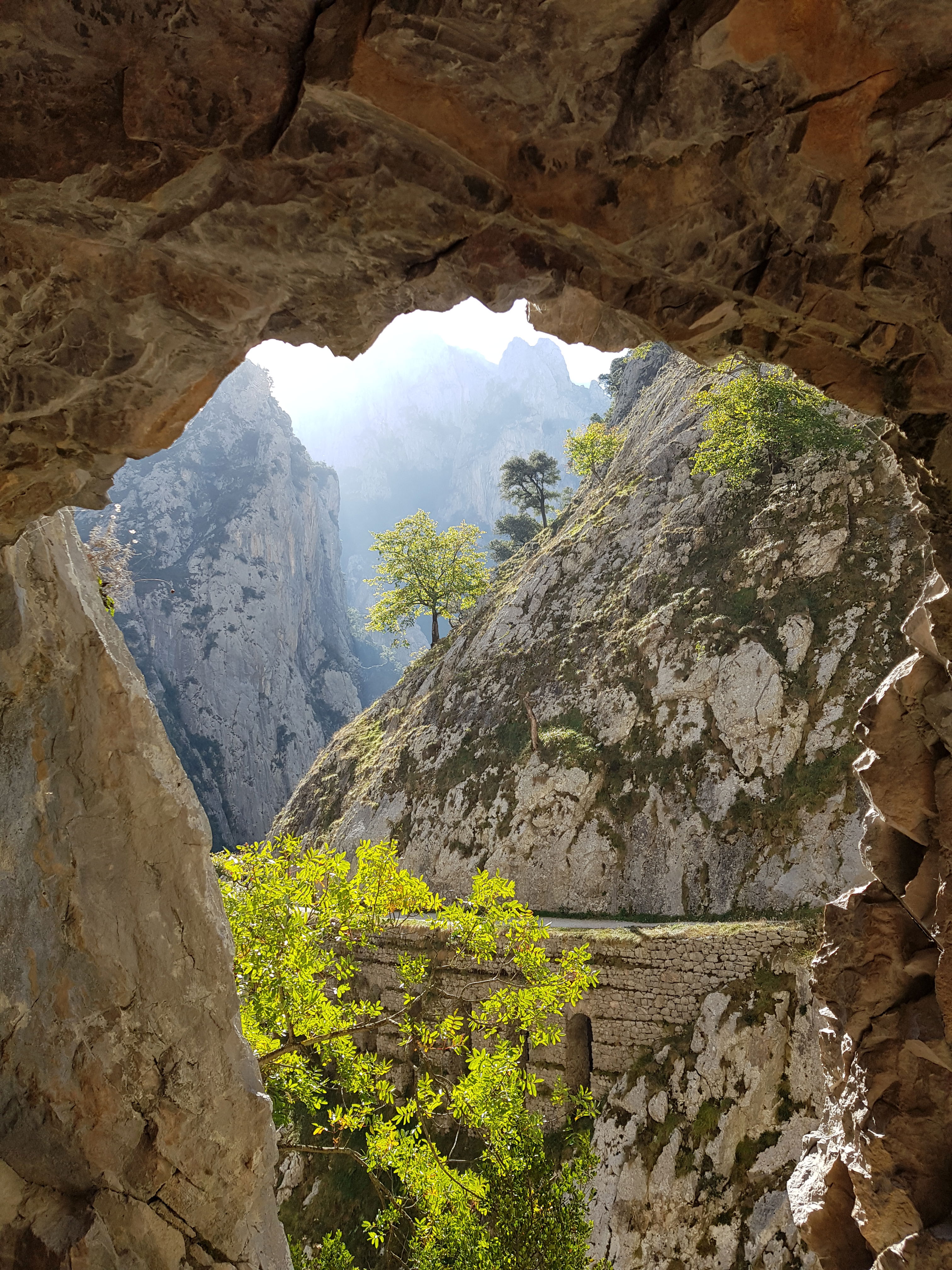 Information about Ruta del Cares
Distance: 12 km (24 km round trip)
Time: All-day
Type: Linear
Difficulty: Moderate
Starting Point/Arrival: Poncebos/Caín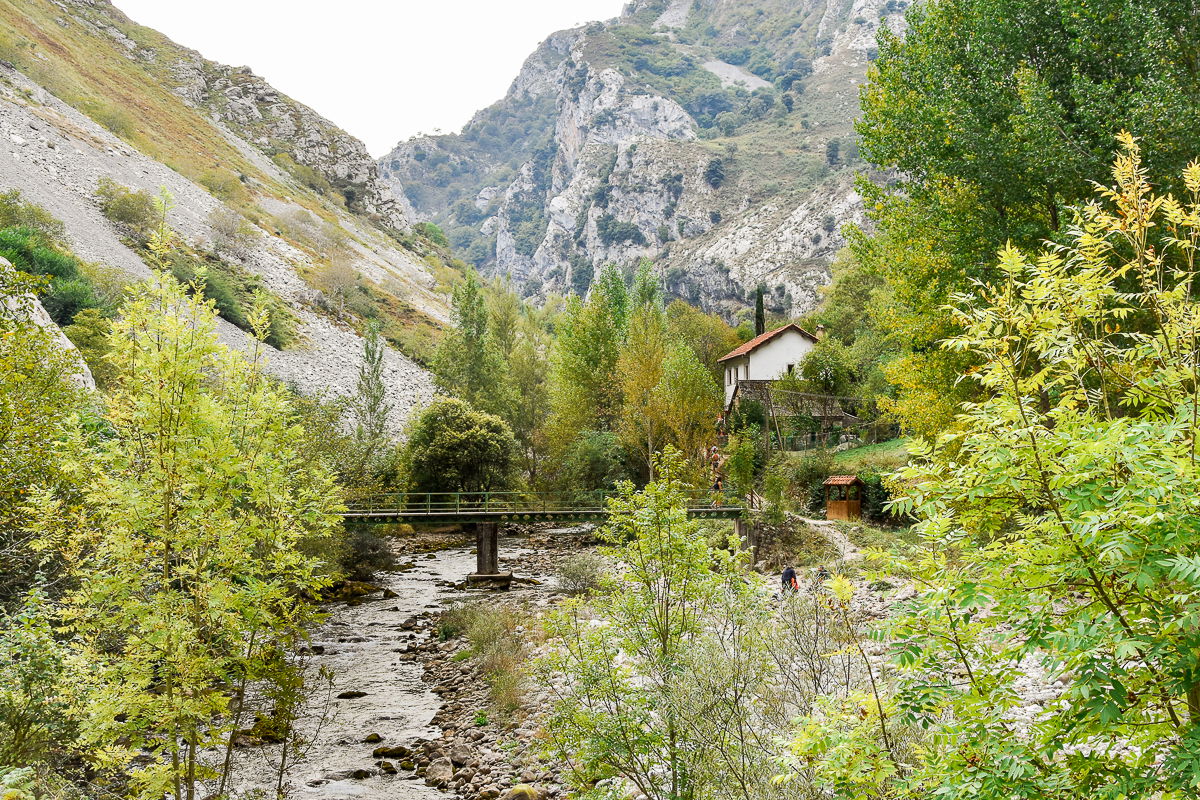 3 - BULNES
Bulnes is a small mountain village that looks like it has stopped in time. Here, there is a population of 20, in lovely stone houses, and the animals run free around the place. Here, life happens slowly, just like the rhythm of nature.The peace and tranquillity we have felt here are impressive and capable of recharging our energies.
The trail starts in Poncebos, it's linear with a distance of 4 km. There are only two ways to get Bulnes: on foot or using the underground funicular. It costs 22 euros (round trip).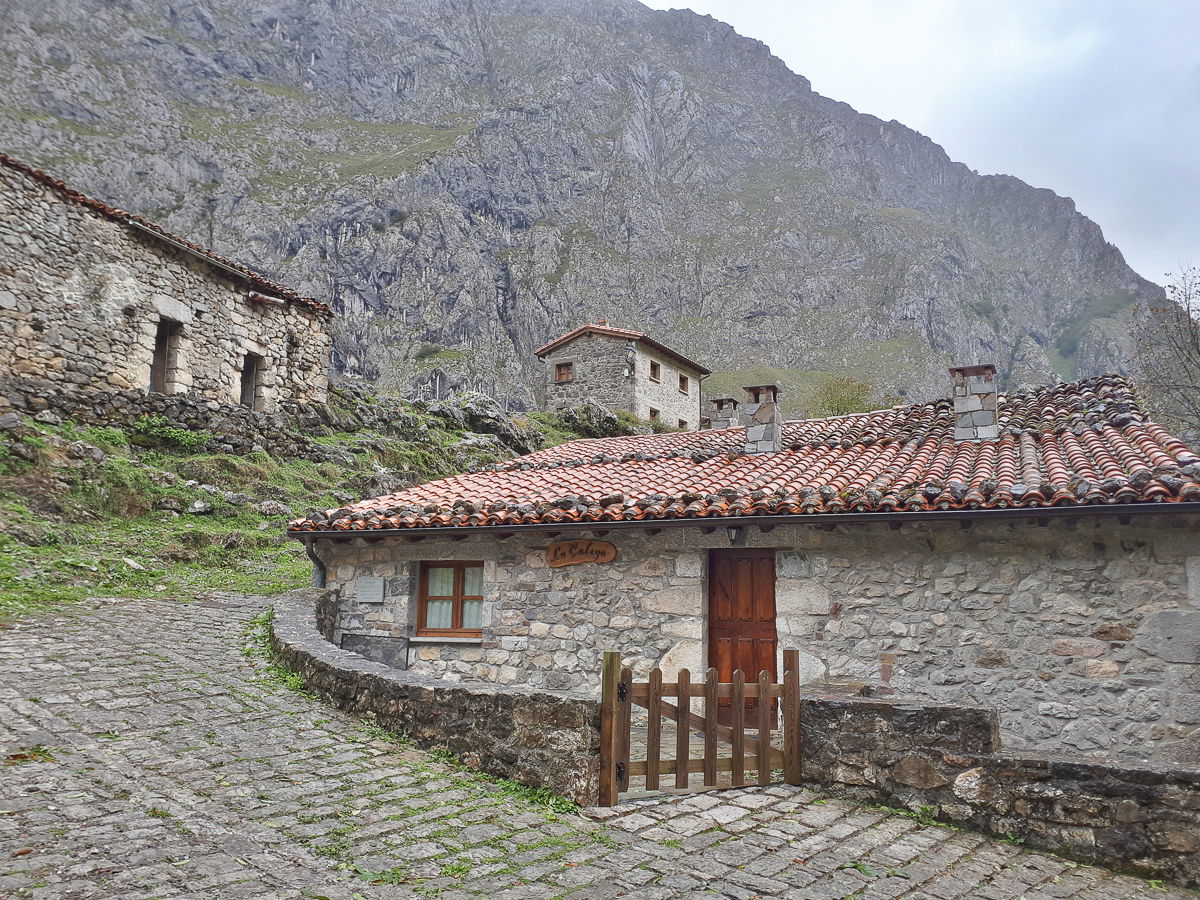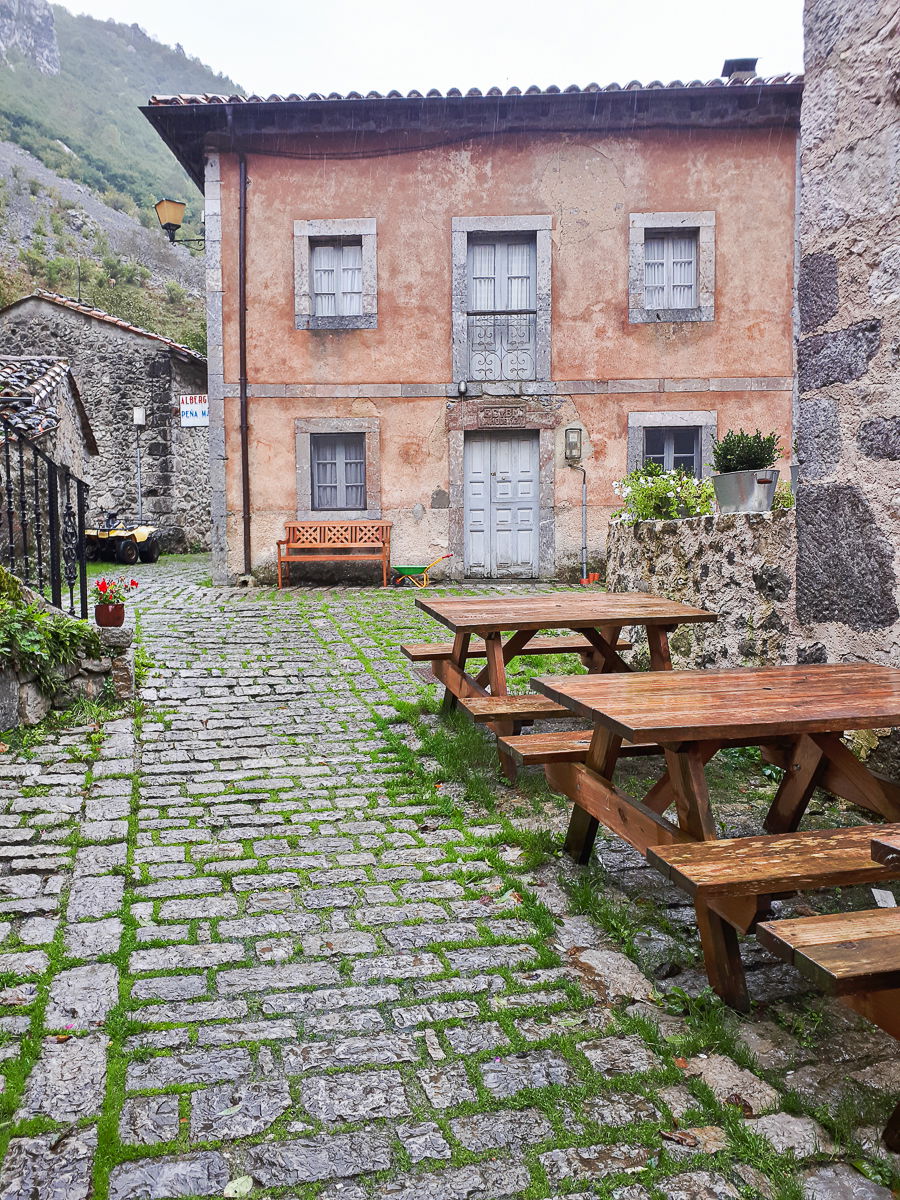 Information about Ruta del Canal del Tejo (From Poncebos to Bulnes)
Distance: 4 km (8 km round trip)
Time: 3 - 4 hours
Type: Linear
Difficulty: Moderate
Starting Point/Arrival: Poncebos/Bulnes
4 - CANOEING DOWN THE SELLA
Did you know that the descent of the Sella River is one of the biggest European events in August? The International Descent of the Sella River is an annual canoeing event and it attracts participants all over the world.
Whatever you visit the Picos de Europa in August or any other time of the year, canoeing down the Sella River is one of the most popular and fun activities.
The beautiful Asturian landscapes have caught your heart from the beginning. There's a special charm to going down the river, surrounded by pure nature, feeling the calm water. A true treasure.
There is a huge range of companies that have this service and they also have all the required equipment. We recommend you to have sportive clothes, a towel, a hat and another change of clothes… because this is a fun wet activity. Of course, you can't forget to have sunscreen lotion. (If you don't have strong skills to paddle, take someone good at it with you… I did it!!)
The most important: enjoy and have fun! This was one of my favorite things to do and I can't wait to repeat it.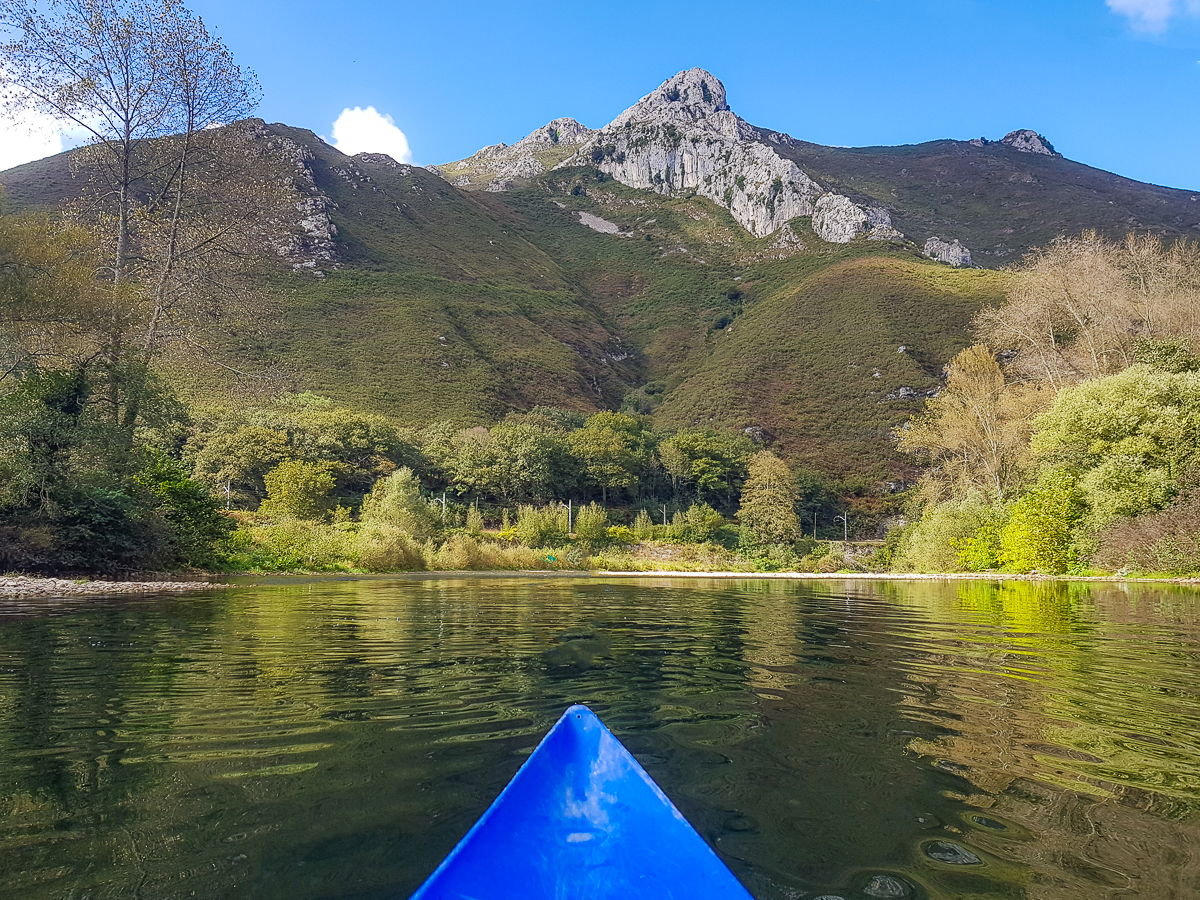 Information about Canoeing down the Sella
Distance: there are different routes (4km, 12km or 19km)
Time: 2 - 5 hours
Difficulty: Moderate
Starting Point/Arrival: Cangas de Onis/Arriondas
5 - POTES
The surprising medieval village of Potes is definitely a must-go!
The Torre del Infantado and the medieval bridge are two of the most important attractions, but the picturesque architecture of the small houses over the Deva River also deserves your attention.
The city has a lot of movement due to a wide range of hotels, restaurants, shops and terraces. It's a perfect starting point to discover the region, as well.
Let yourself be inspired by the dazzling streets and taste some of the delicacies of this region, such as the famous "Fabada Asturiana", which is prepared with dried white beans called "fabes", accompanied by chorizo, black pudding, cured pork shoulder, potatoes. Don't forget the cider, the different kinds of cheese, cured meat and sausages.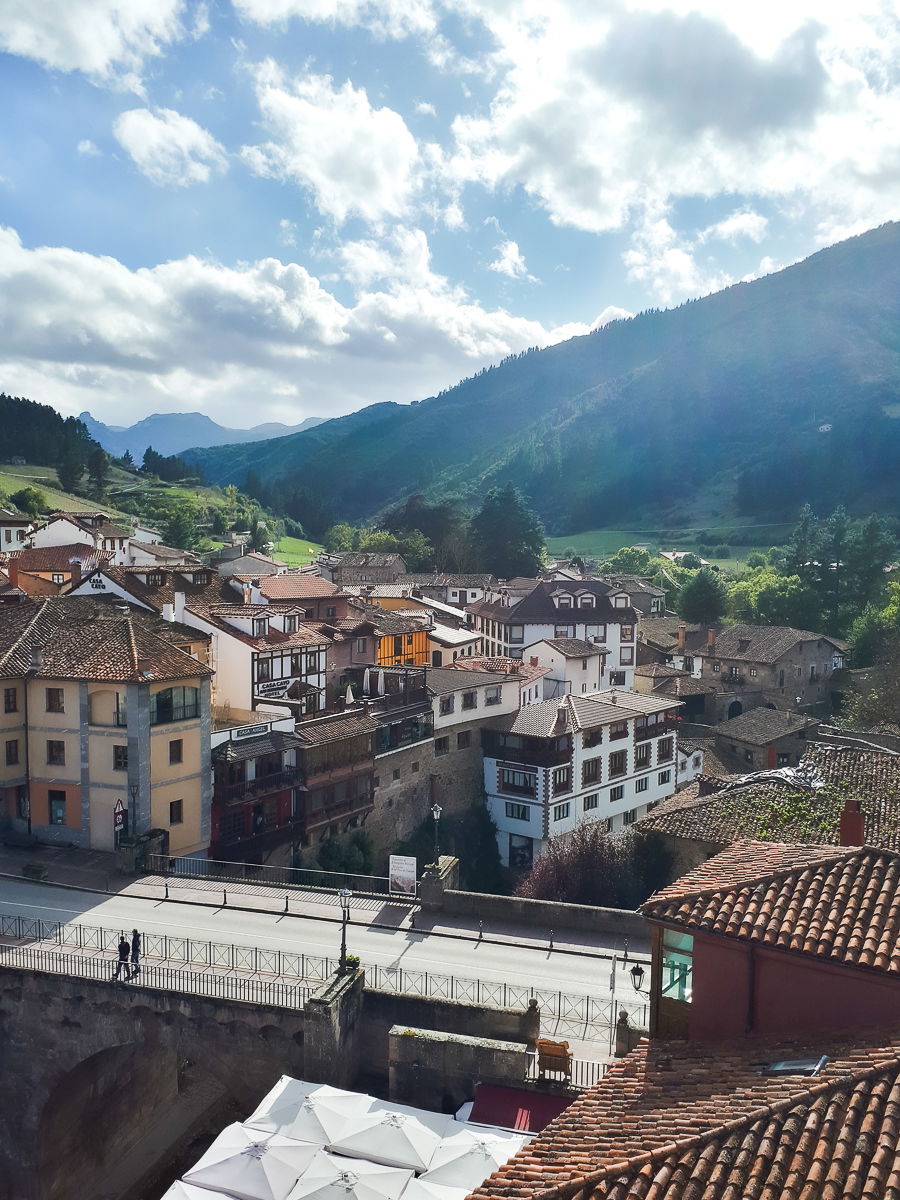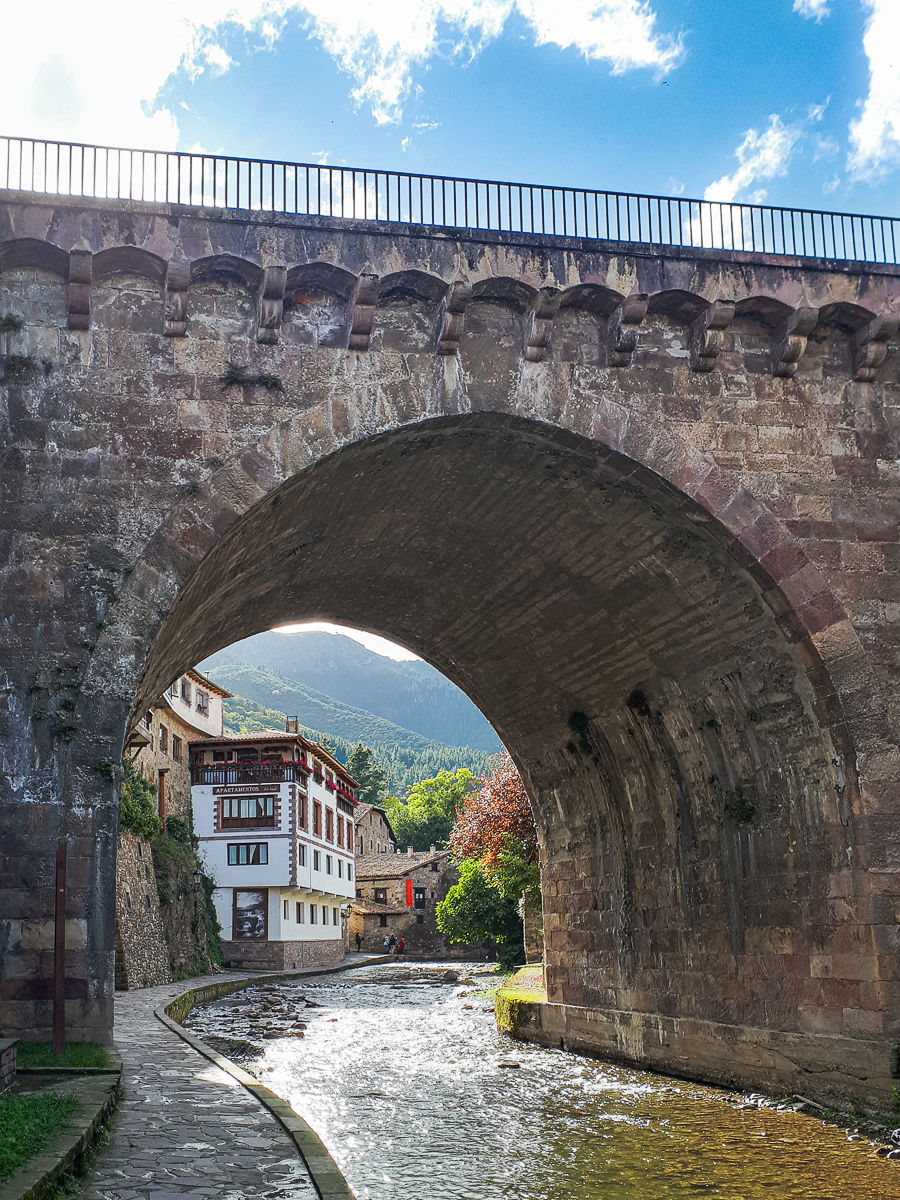 Picos de Europa National Park is perfect to delight all your senses and the region will catch your heart forever.