Located on the banks of the River Vez, in Arcos de Valdevez, Luna Arcos Hotel welcomes us with a cosy atmosphere, a friendly staff, and comfortable areas. For me, it was a winning choice! Luna Arcos Hotel is a great place to stay, and a fantastic starting point to our discovery around the area.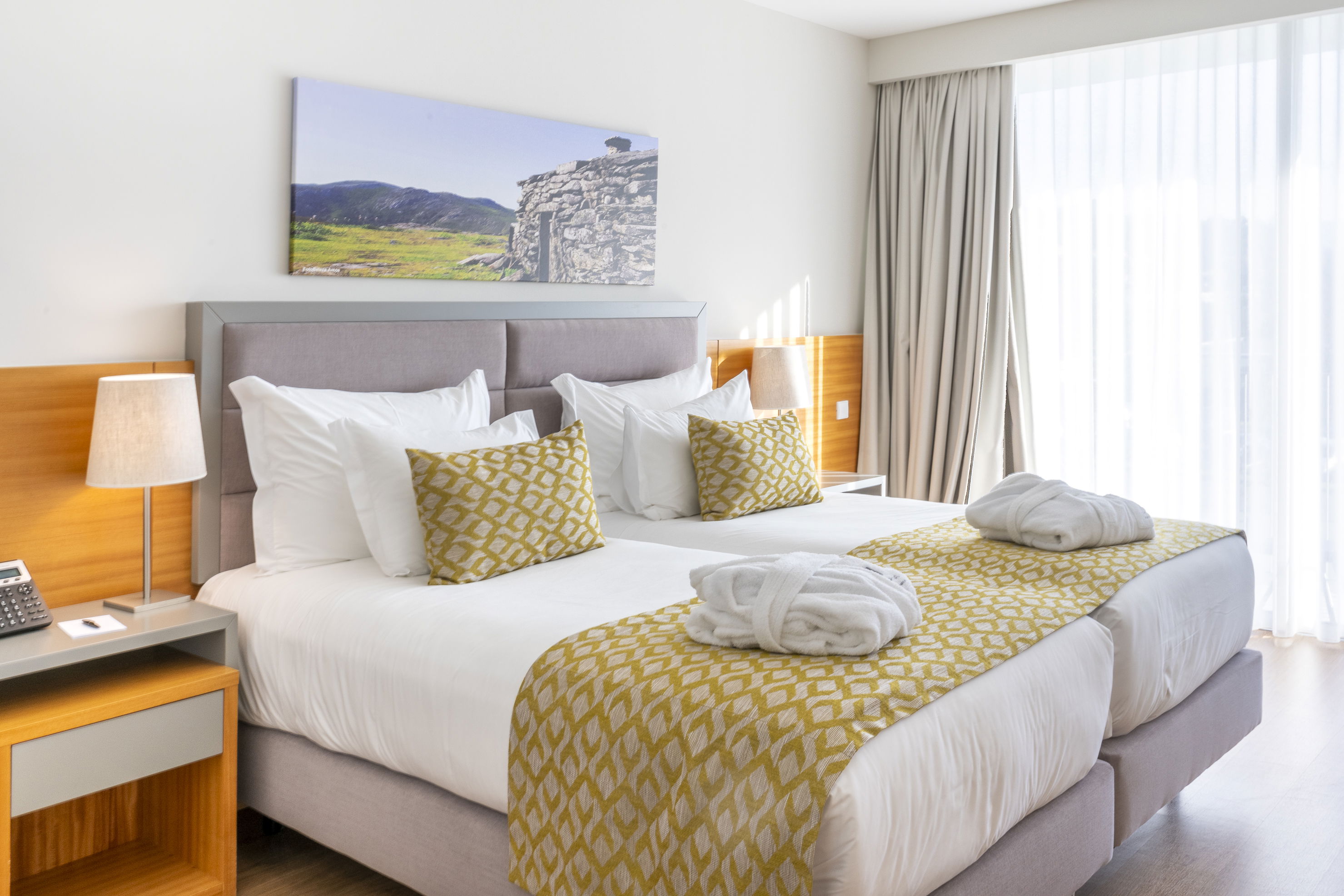 Luna Arcos Hotel has great facilities, to enjoy an unforgettable stay. The hotel's spa is great, and offers a wonderful moment of tranquillity: indoor heated pool, Jacuzzi, sauna, Turkish bath. You should have a complete experience, after strolling through the city.
The hotel bedroom was wonderful, and the city view was completely outstanding. At sunset, the city took on a redness of splendor, and I could sit there and appreciate it. If you allow me a tip, with a bottle of wine, it will be just perfect.
After this moment, it was time to taste the hotel's delicacies. At Restaurante Foral dos Arcos, every flavor is a delight to the belly. I ate Risotto de Camarão, as the main dish… it was delicious!!! Of course, good food asks for good wine, and I chose a bottle of Soalheiro. Soalheiro was the first brand of Alvarinho in Melgaço. For those who don't know, Alvarinho is the most popular variety of grapes in the wine region of "Vinho Verde" (Green Wine). To finish with a flourish, as dessert, I tasted a great variety of cheese.
Breakfast was a buffet with different choices. Between salty and sweet, there are options to please everyone.
Such a lovely Experience.